Last updated on June 24th, 2020 at 12:31 pm
Happy New Year Message
If you are looking for Happy New Year Wishes for Friends and Family, you've landed in the right place.
On this very auspicious day, forget your all failure and sorrow and recharge your happiness. This time ringing in the new year is cause for celebration not to remind your past mistakes, for spending time with friends and family who make all moments from our lives dazzling and sparkling.
It is hight time to make this Happy New Year 2020 eve the most amazing and magnificent time of your life and make get together, choose to go for parties and dance with rock muscle also enjoy as much as you can with your near and dear family.
With this small message of the happy new year, begin with some great and warmth wishes which we've shared below some happy new wishes, messages, and quotes to make your happy new celebration extraordinary. Make sure to share with your friends and family on Facebook, Whatsapp, Twitter, Pinterest, etc.
Happy New Year Wishing Video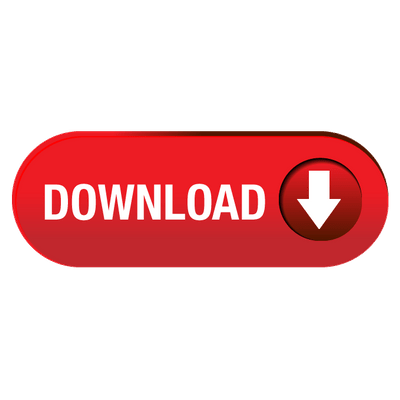 Happy New Year Wishes For Friends
1. Another year of happiness and success has completely passed. Every new year comes with greater challenges and barriers in life. I wish you hope, courage, and faith to conquer all the hurdles you may face. May you have a wonderful year ahead. Happy New Year my lovely, friend 2020! 😊
2. Our friendship has always been cheerful. Thanks for being with me all these years. I wish you all the happiness and joy in the coming years. Happy New Year!
3. My warm wishes to my dearest friend. I value our friendship and wish you great success and future just like every year. Have a great Happy New Year, dear friend!
4. Each and every year is magical when you are with me. I can't wait to celebrate the new year with my friend, whose support and love make me feel so special and important. Happy New Year, buddy!💥👬
5. Wishing you the best happy new year 2020 to my sweetest friend, even if you're far away, I ALWAYS care about you the most, and I hope that all your dreams come true in the new year, and nothing will hurt you. Have a wonderful New Year!
6. I hope and wish that 2020 gives you immense joy and wonderful moments to cherish, store in your heart, and create beautiful memories in 2020. Happy New Year!
7. I cannot tell you anything that you don't know already because you' are my best friend but I would like to repeat the most vital thing you are so charming and wonderful friend ever. Have an awesome new year!
8. Wishing you all the best for this New Year. Let all the problems melt int the flames of candles, and all the good things surely come into your entire life. Happy New Year!

9. We've shared a lot of best moments, laughter, stories, and sorrow, and you are more than just a friend to me because you made me feel like I am a part of your family. Warmest wishing to Happy New Year!
10. Happy New Year Dear Friend. We spent special moments together with you and I miss you a lot this new year. I wish you a very Happy New year and enjoy your day!
More Best Wishes
Best Birthday Wishes
Belated Happy Birthday Wishes
Best Happy Friendship Day
18th Birthday Wishes & Messages
Anniversary Wishes For Wife
100+ Sister Birthday Wishes
11. May your new year be full of successful journeys. You are my best buddy, always honest and polite. May your life gets even better and you always feel love, happiness, and delight. I wish you a spectacular New Year! 💥🎈
12. Years come and go but we'll remain friends forever and never be an enemy. I am wishing you prosperous, peace, love, and a very happy new year!
13. You've been one of the most amazing friends throughout the past years. I hope you never stop doing that. Have a blast! Happy New Year!
14. Life Keeps changing, but you are still my bestie the same who love me the way I am. I wish you another brilliant year full of outgrowth and successful opportunities!
15. Wishing you all the success and blessings you truly deserve. Happy New Year my friend, all my best prayers are with you! 😍
16. May all your wishes and dreams come true, and may prosperity touch your feet all year round. Wishing you the best New Year! 😎
17. May the gift of friendship sparkle in your heart and the whole year spread this magic of closeness among your loved ones. Happy New Year lovely friendship 2020!
18. My wishes for you, amazing for Jan, Love for Feb, Peace for march, No worries for April, Joy for May, Fun for June to Nov, Happiness for Dec. Have a very blessed and lucky year ahead! Happy New Year!
19. I hope our friendship even better and bloom with every passing year! Happy New Year!
20. Every year leaves a trace, something is taken away and something is given. May God give your joyful thoughts and bright days this year. Happy New Year!
21. Without you, last year wouldn't be so full of fond memories. I cannot wait to do the same this year. Wishing you a great new year!
22. A new year is a celebration for friends to remember last year's best moments and to welcome the new year together with zeal. Happy New Year, lovely friends!
23. Dear, a friend we will have a new year full of love and happiness as we are together. I love you and I wish you the best year ahead. Happy New Year!
24. You no need to kiss someone at midnight when you have a chance to hug your best friend all night. I am very blessed to have a friend like you and spend every year with the most caring and fun person in the world. Love you, buddy! Happy New Year! 😍
25. Smile and celebrate. We are best friends and forever we will be. I am so fortunate I got a friend like you. Your simple gestures make me feel so special to you. Happy New Year!
26. May the magic of the new year gives you immense happiness in your life as you have given me with your love, Happy New Year to my beloved friend!
27. The year actually means everything new, that's why I wish you to make a lot of new friends, visit new amazing places and experience new thrilling emotions this year. Happy New Year 2020!
28. Wishing you an amazing and outstanding new yar! May God favor with compassionate and daring soul this year, may each year brings love, respect, new avenues, and opportunities in every step of your life. Have a spectacular New Year! 💥🧨
29. A friend like you is one in million and much value to be treasured. I am very grateful to have you in my life and wish you a fun and loving New Year! Happy New Year!
30. On this auspicious day, leave all grief and sadness behind since I personally promise you an unbelievable year of delightful moments. Cheer up, dear friend, and be ready to have a good time. Happy New Year!
Happy New Year Wishes For Family
31. My warm and best wishes as regards to you and your family on this special occasion that your lives puff up with a lot of happy moments. Happy New Year to all! ❤
32. I am so blessed to have this caring, loving and supportive family to cherish forever. Happy New Year 2020
33. Being a part of this family is everything for me. This year is going to be full of thrilling moments, love, and happiness, and I promise you to always be there for you in every situation, just like you're always there for me. Wishing you the best New Year to my loving and caring family!
34. I am so much lucky to born in this family, and this family is the beautiful gift that all I have. May this new year make cheerful memories with my lovely family. Happy New Year!
35. Life comprises with ups and downs, but your love and support are priceless and made me the best in life. I hope I give you everything as much as you gave me. Have a blessed New Year, dear family!
36. May God give our family adequate unity and strength to overcome every storm and rain of life. Wishing you all the happiness and cheerful new year!
37. I am sending you the heartiest new year greeting wishes to my family. I hope this New Year brings the loveliest and cherished moments of joy your way. Have a great new year ahead! I love you so much!
38. I really appreciate every bit of love you have given me this year, thank you for everything to be thankful for. Yes, we may not be perfect, but we are the best family, and you are all that. I wish you a truly happy New Year! 💥
39. This New Year's night is for me when the whole family gets together and I feel so fortunate to have all of you in my life. Happy New Year!
40. May this special day, erase all your bad memories, worries, and draw a new era of peace and joy that you really deserve! I love you so much❤💥
41. Embrace the new year with a great outlook in life. Wishing you a brilliant year 2020 to be fully loaded with satisfaction!
42. My dear family, I want you to know one thing that all really matters to me is only your prosperity and happiness. Being a member of such a blessed family is a real blessing and I will always be beholden to you. Happy New Year!
43. I wish and hope that may the New Year bring to our family and home new hopes, new achievements, new opportunities, new avenues, and new members. Have a blessed Happy New Year ahead!
44. On this New Year's Eve, I have the opportunity, since we are all here together to express my deepest and sincere feelings of love and thankfulness to all of you! Thanks for being together one more year!
45. Wishing you joy, happiness, healthy, strength, wealth, determination, and all the great thing you desire for. I love each one of you a lot. Happy New Year to loving and best family!
46. My lovely family gave me the most magical and outstanding childhood memories! I hope these unforgettable moments with you will last forever. The best Happy New Year! 💖💥
47. I am sending you the heartiest new year greeting wishes for my family. Let's celebrate this and coming up years moments with enthusiasm! Happy New Year 2020!
48. The scent of rose, the rustling of gifts. the taste of meals it all gives me a special feeling of belongingness that can't be compared to anything in the world. Happy New Year!
49. Wishing you a super-duper Happy New Year 2020! You gave me the wings to fly in this life. You helped me every step of my life. You helped make my dreams come true and gave me the chance to make such a beautiful family on my own. My warmest wishes to each one of you. Happy New Year!
50. Wishing you a rocking year with you and may God bring all the happiness and light up the world for you! Hurray! Happy New Year! Enjoy the moment! 😍😘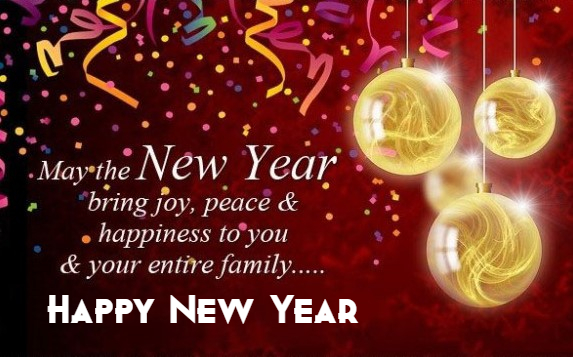 51. Happy New Year to my lovely Mon & Dad. thanks for giving me everything you did for me. I am very grateful for everything! Happy New Year!
52. May the beginning of this New Year be as fantastic as you are, and may time keep getting better and better every passing day! Happy New Year!
53. I pray and wish you all big dreams come true in 2020. But keep in mind that you already
54. Nights will be dark but days will be light, I wish your life to be bright. Happy New Year to my cute family! 💥
55. I want to make a wish that happiness is at your door may it knock early and leave the gift of God's peace, joy, respect, love, and good health. Happy New Year, dear family!
56. I wish you a very joyful and warm new year! May your journey always brings many memorable moments in your entire life. God bless you with immense love and care. Happy New Year!
57. New Years are always so relaxing and peaceful and I believe that you are the only reason for this wonderful environment! Have a great and thrilling New Year ahead!
58. Dear, family, I wish this New Year will give you millions of more reasons to celebrate and remain happy. Have the blessed and sparkling New Year!
59. This new year may all the troubles and worries vanish and bring the joyful moments in all coming up years! Happy New Year!
60. Wishing you a wonderful New Year with my love and I feel I am the happiest person on earth to have been cherished by you. Happy best New Year to my lifeline! 💥❤
61. I wish you 12 months of success, 52 weeks of laughter, 365 days of joy, 8760 hours of fun, 525600 minutes of good luck, and 31536000 sec of joy. Happy New Year!
Happy New Year Images Download
You can easily share and download this new year wishes images for your family, friends, and loved ones in order to make this new year memorable.