World environment day is celebrated every year on the 5th of June. This is the day when action and awareness programs are conducted to protect and support our environment.
In fact, It is celebrated to spread awareness about those things that affect the environment and world in a negative and positive way.
World environment day, the first was observed in 1974. The only aim was to spread awareness about raising environmental issues. The environmental issues that were discussed such as global warming, human overpopulation, marine pollution, etc. We must speak out on these issues in order to protect our environment and nature.
Considering that, we have come up with World Environment Day Quotes and Slogans World Environment Day that you can share with your friends, family, colleagues, and loved ones, and spread awareness around!
World Environment Day Quotes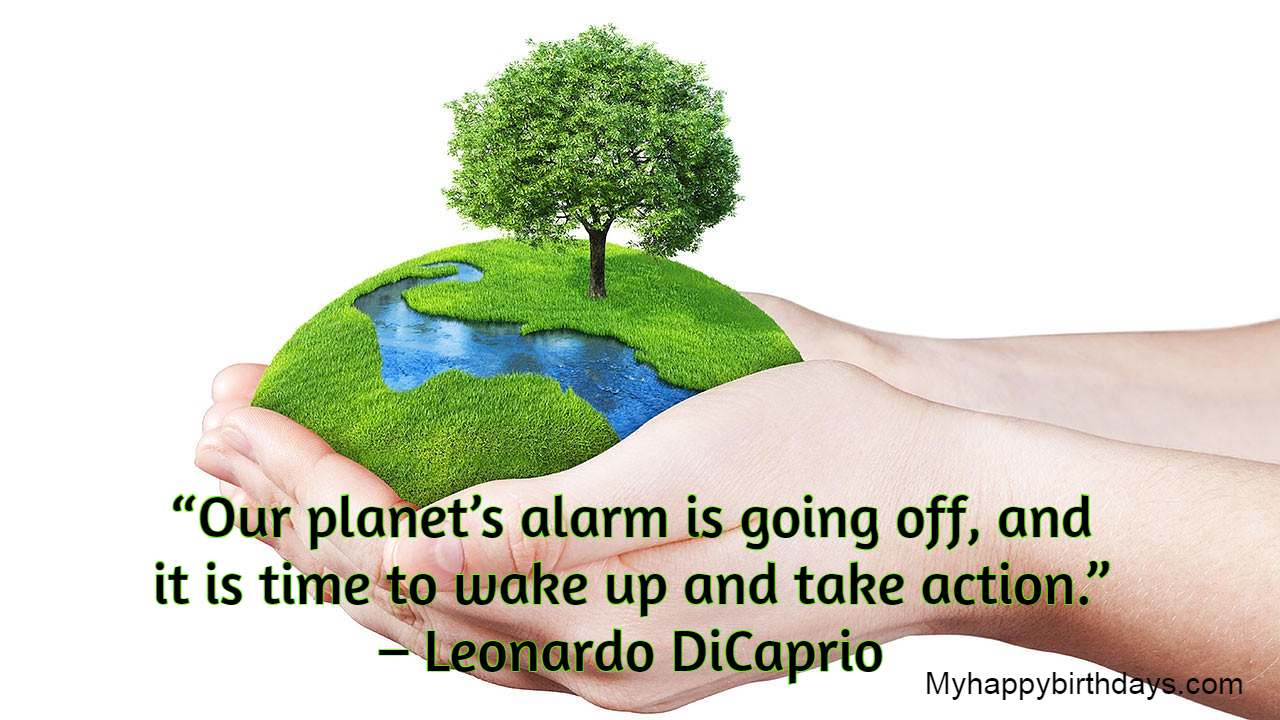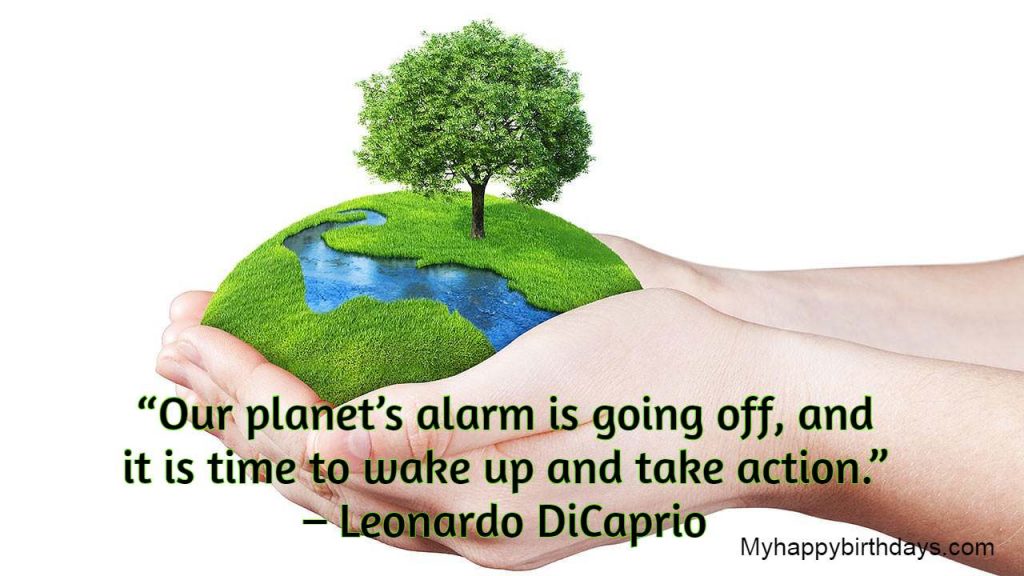 "There's so much pollution in the air now that if it weren't for our lungs there'd be no place to put it all." Robert Orben
"The greatest threat to our planet is the belief that someone else will save it." – Robert Swan
"We won't have a society if we destroy the environment." – Margaret Mead
"Never does nature says one thing and wisdom another."– Juvenal, Satires
"By polluting clear water with slime you will never find good drinking water." – Aeschylus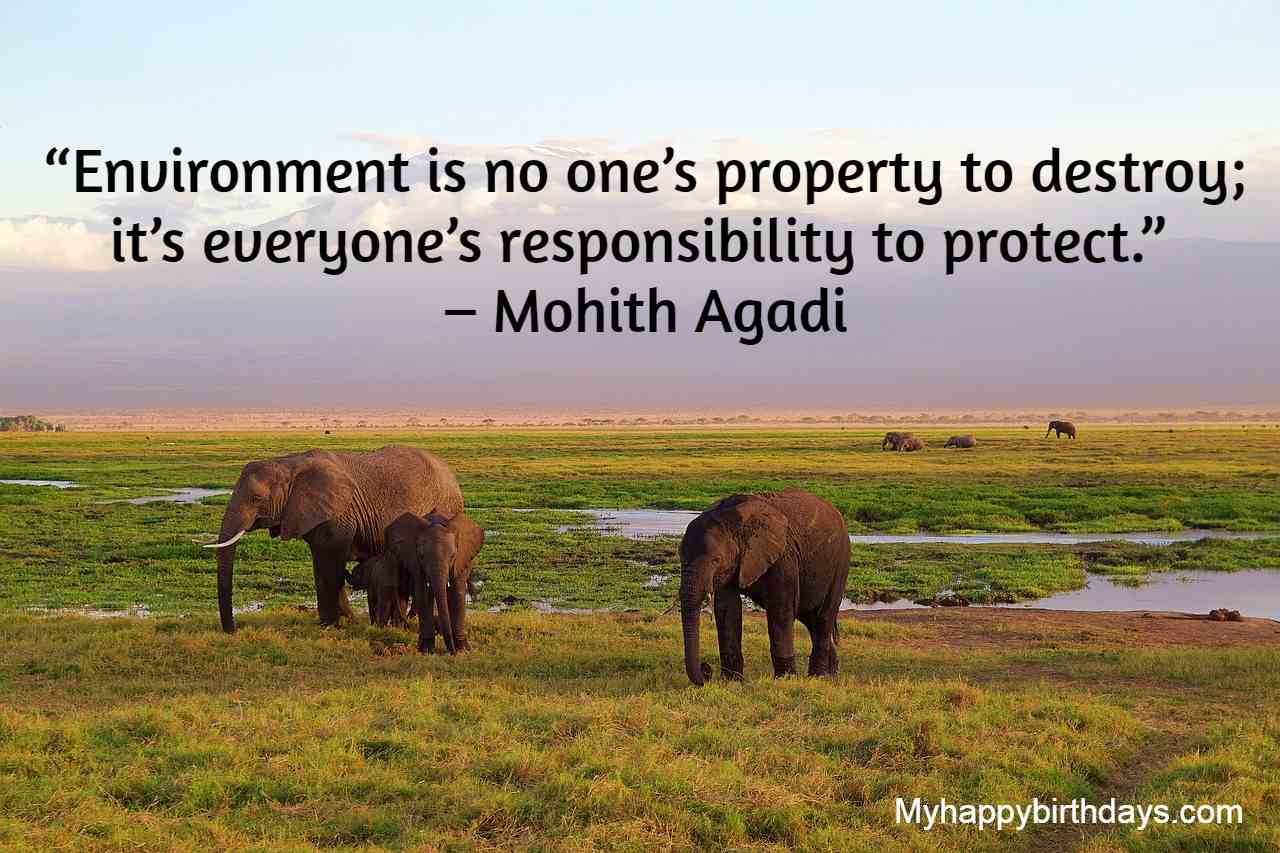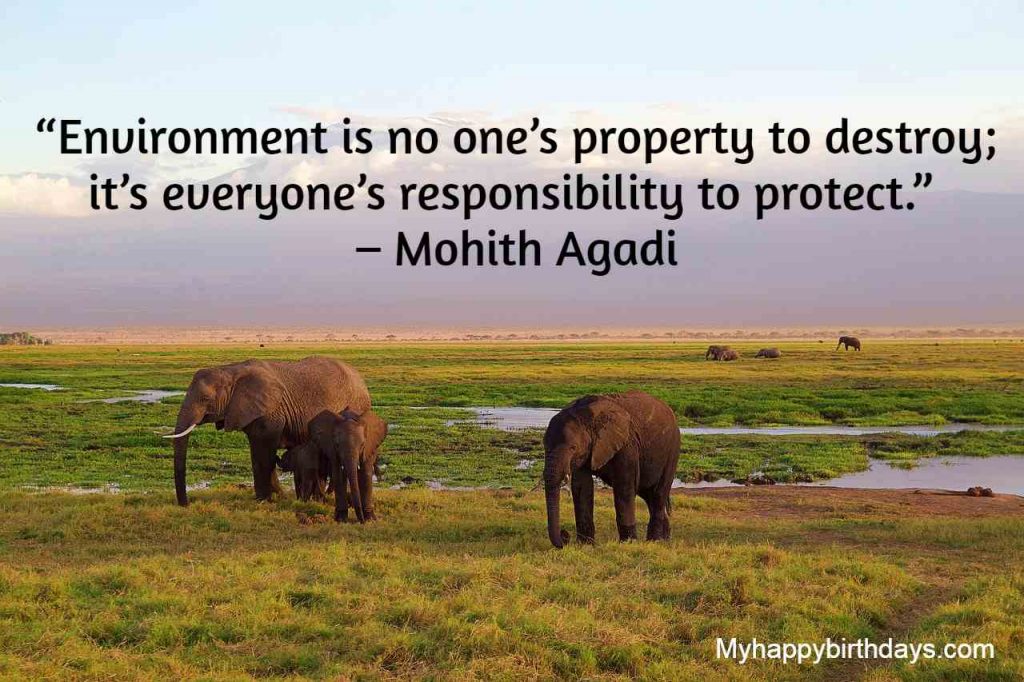 "Environment is no one's property to destroy; it's everyone's responsibility to protect." – Mohith Agadi
"We abuse land because we regard it as a commodity belonging to us. When we see land as a community to which we belong, we may begin to use it with love and respect." – Aldo Leopold
"The Earth is what we all have in common." – Wendell Berry
"For most of history, man has had to fight nature to survive; in this century he is beginning to realize that, in order to survive, he must protect it." – Jacques-Yves Cousteau.
"Pleasure is Nature's test, her sign of approval. When a man is happy, he is in harmony with himself and his environment". – Oscar Wilde
Advertisement
"The environment is everything that isn't me." – Albert Einstein
You May Also Like – Best Quotes
"Earth is our mother. In spite of our desire to harm our mother, she will love us forever." Happy World Environment Day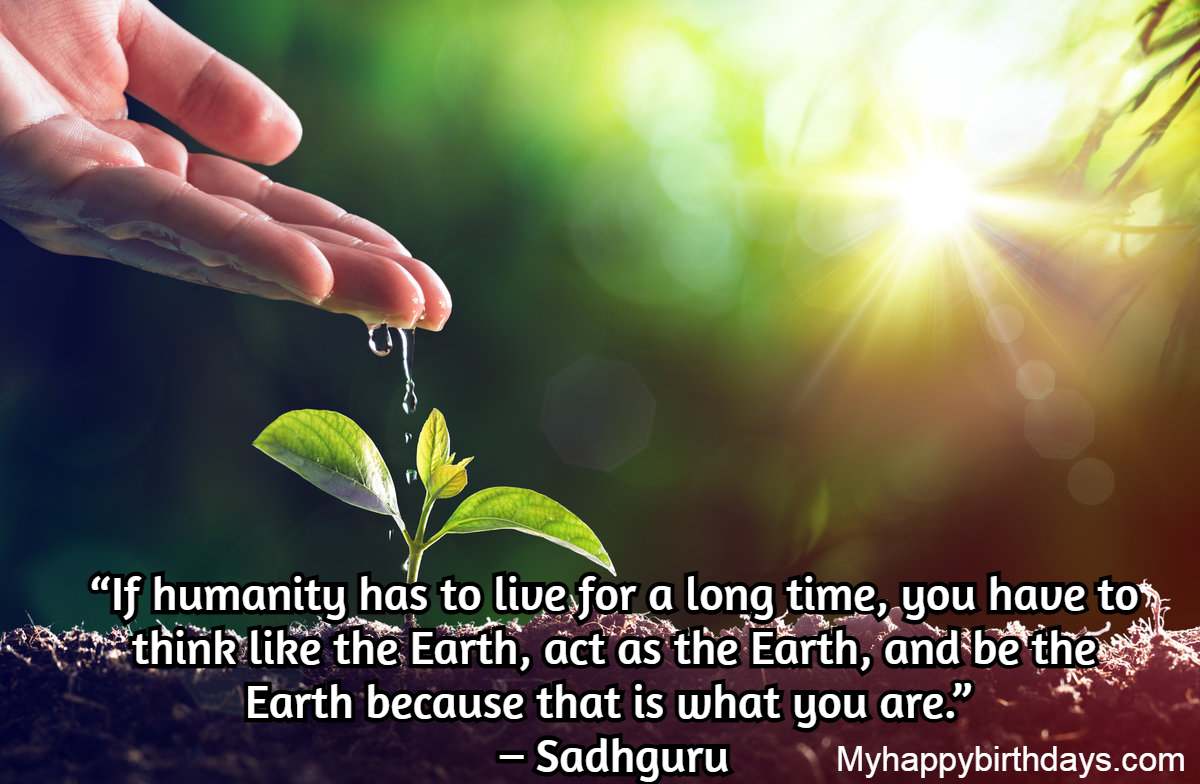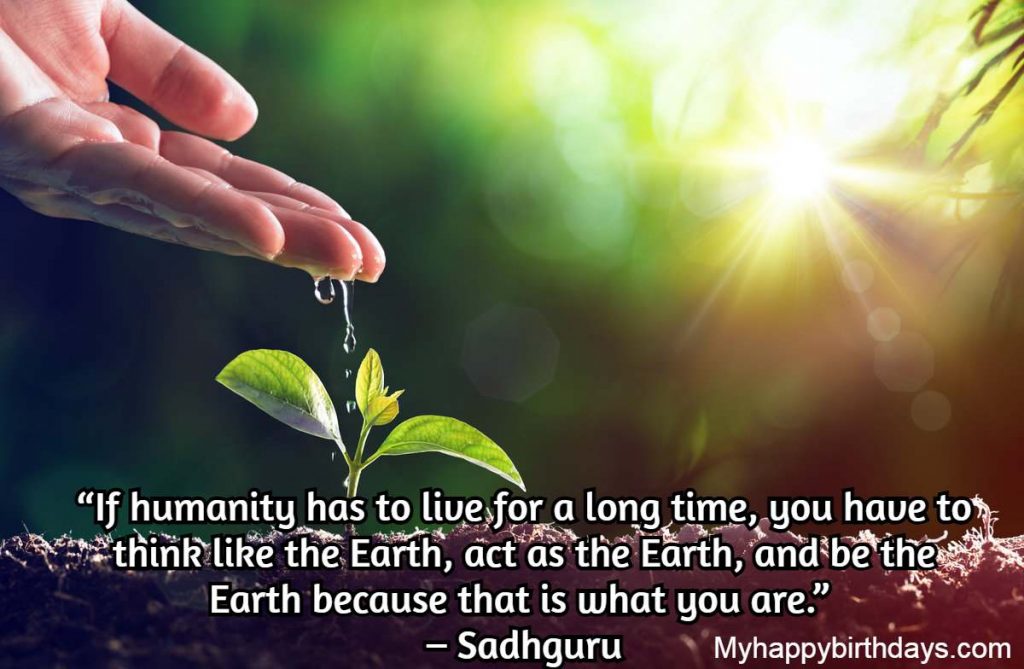 "If we do not permit the earth to produce beauty and joy, it will in the end not produce food, either." – Joseph Wood Krutch
"Conservation is a state of harmony between men and land." – Aldo Leopold
"The environment is where we all meet; where we all have a mutual interest; it is the one thing all of us share." – Lady Bird Johnson
"We don't have to sacrifice a strong economy for a healthy environment." – Dennis Weaver
"Study nature, love nature, stay close to nature. It will never fail you." – Frank Lloyd Wright.
"I can find God in nature, in animals, in birds and the environment." – Pat Buckley
"Birds are indicators of the environment. If they are in trouble, we know we'll soon be in trouble." –World Environment Day Messages
"We cannot despair of humanity, since we ourselves are human beings." – Albert Einstein
"Our planet's alarm is going off, and it is time to wake up and take action." – Leonardo DiCaprio
"In all things of nature, there is something of the marvelous." – Aristotle
"Take a course in good water and air, and in the eternal youth of Nature, you may renew your own. Go quietly, alone; no harm will befall you" – John Muir
"Breathing can't be stopped, but we can change & purify the quality of the air we breathe." – Unknown
"If humanity has to live for a long time, you have to think like the Earth, act as the Earth and be the Earth because that is what you are." – Sadhguru
World Environment Day Messages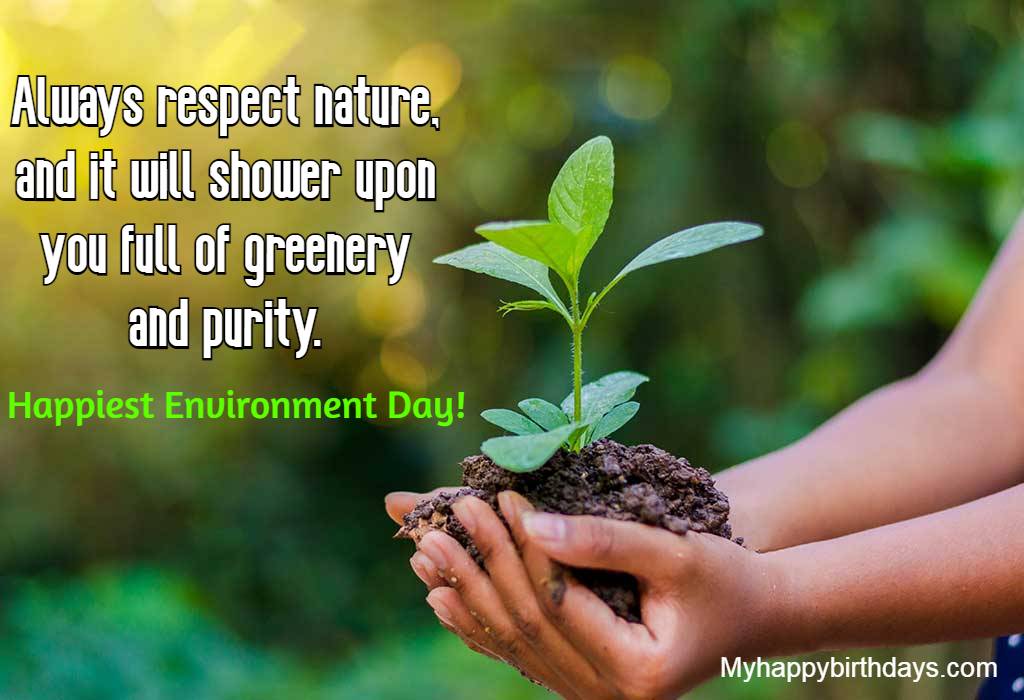 Be the change you want to see in the world each one can make a big difference.
On this World Environment Day, it's time to stop harming nature, and stop polluting it. Let's come together with joining hands to bring a positive change to make the earth a much happier, greener, and healthier place to live. Happy Environment Day!
Always respect nature, and it will shower upon you full of greenery and purity. Happiest Environment Day!
The trees, the mountains, the animals, and the sky give us delight in and for themselves. Happy Environment Day!
Save the trees our forefathers planted and plant new ones as a gift to our coming up generations. This is one of the best ways to have a green environment by planting more trees. Happy Environment Day!
Save now, earn later. Be aware now, for a better future. Happy Environment Day!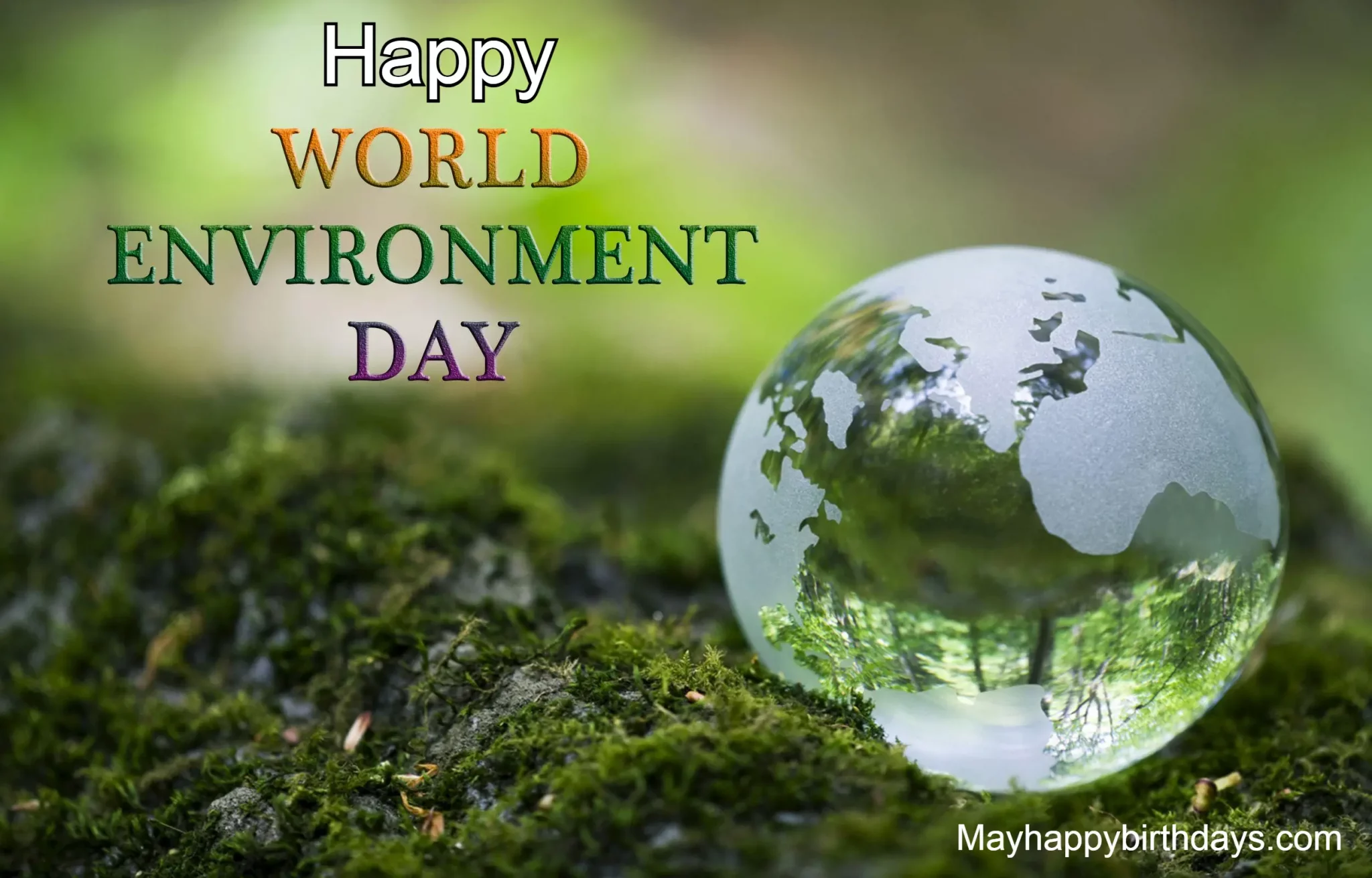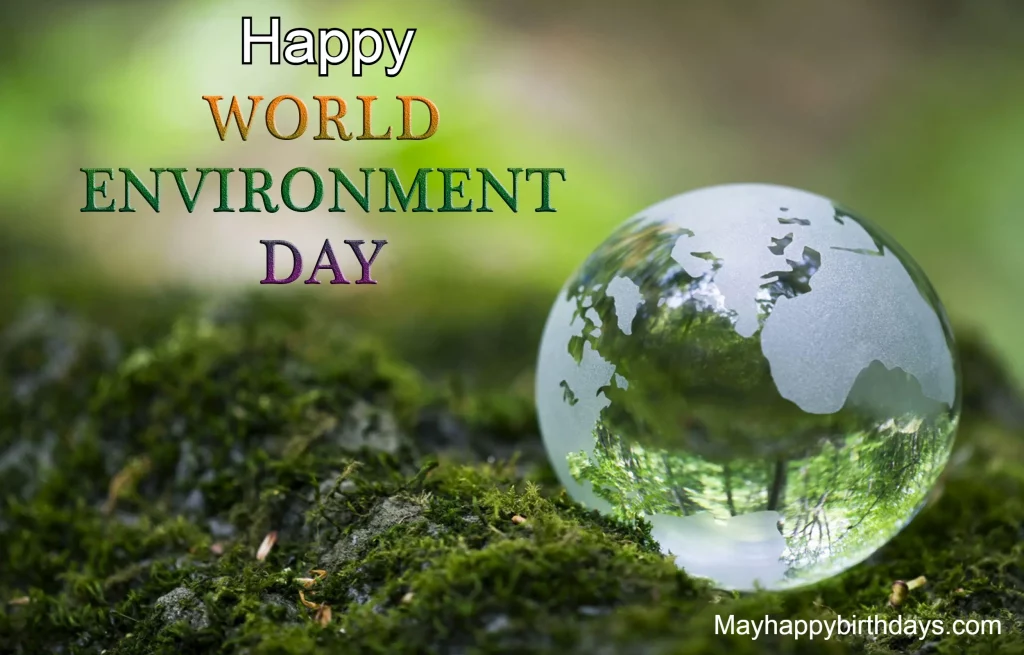 God has gifted us with beautiful mother nature who nourishes us at every moment and the responsibility of saving the world lies on all of our shoulders. Let's join the hand and take the promise to fulfill this responsibility.
Every day is Environment day, so it's time to save your day by saving your environment. Happy Environment Day!
Never pollute the environment, water, and air because once it is gone, it's a big loss for our world and society. Sending warm messages on this World Environment Day with a promise to look after our environment.
We have already done quite enough to damage the environment, and it is time to wake up and look after it. Happy World Environment Day!
The event of World Environment Day reminds us that earth needs to be protected and must stand together in order to protect it.
Wasting time is pointless cleaning the environment is the best.
We must aim for a cleaner, greener, healthier, and environment for our planet as it is our home. I wish you a Happy World Environment Day to all!
Wishing you the best Happy World Environment Day to all my friends! I urge you to protect our beautiful environment and make our planet the happiest place to live for the coming up generation.
Final Words
Let's celebrate the awareness among the masses to protect nature and our wonderful environment. Choose the Slogan World Environment Day quotes, and messages, and send them to your family, family, and loved ones on this Happy World Environment Day.