Birthday Wishes For Dad From Daughter – Dad's birthday is a very special day of every daughter's life who loves and cherishes him a lot. Just because daughters are considered the first love of fathers and this is a high time to celebrate the moment with your dads that adds a sense of excitement to them.
A father has always been the best friend to her daughter and dedicated all his life to nurturing their daughters. On your father's special day, you need more than ordinary birthday wishes as your father is the head of your family and the biggest support system, guide, and protector.
Here is the collection of birthday wishes for dad from father and send them to your loveable fathers to make this moment memorable.
Happy Birthday Wishes For Dad From Daughter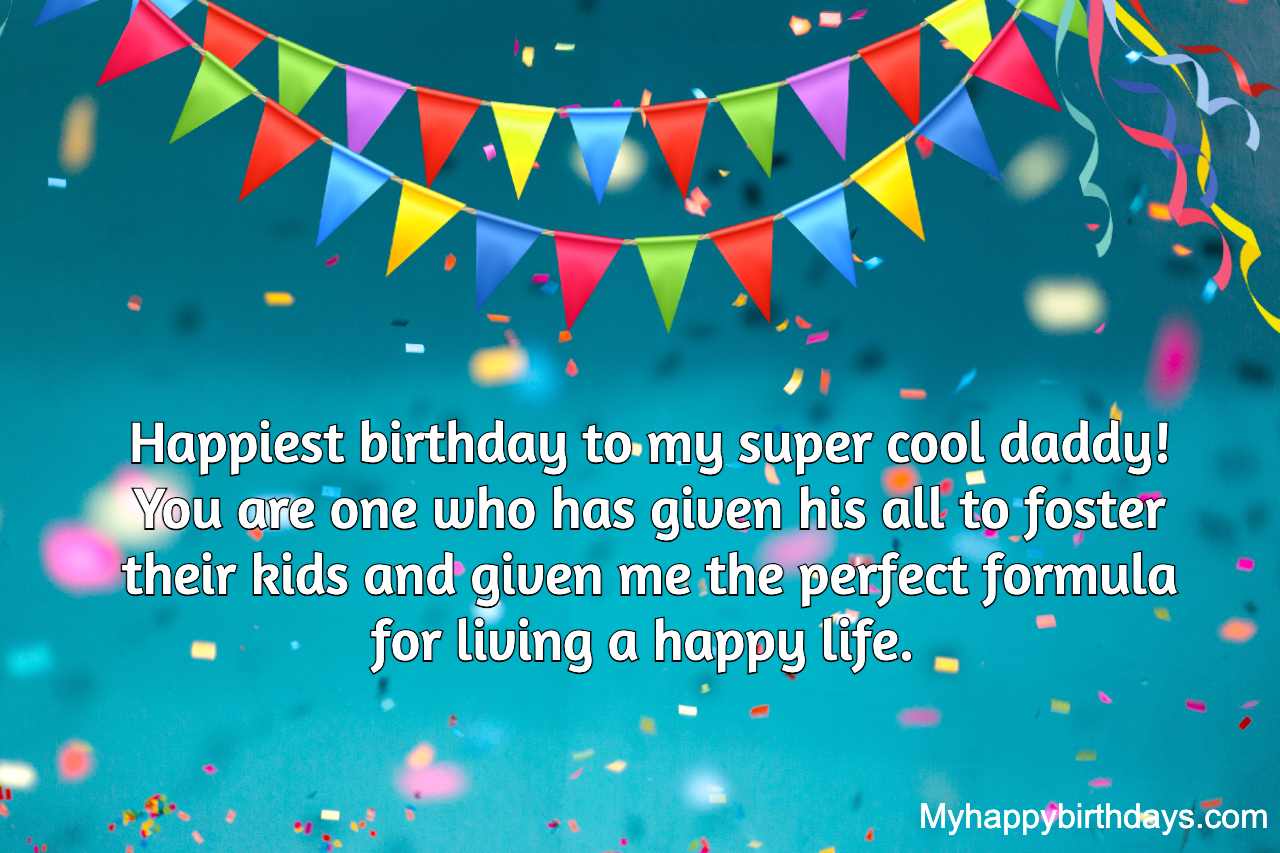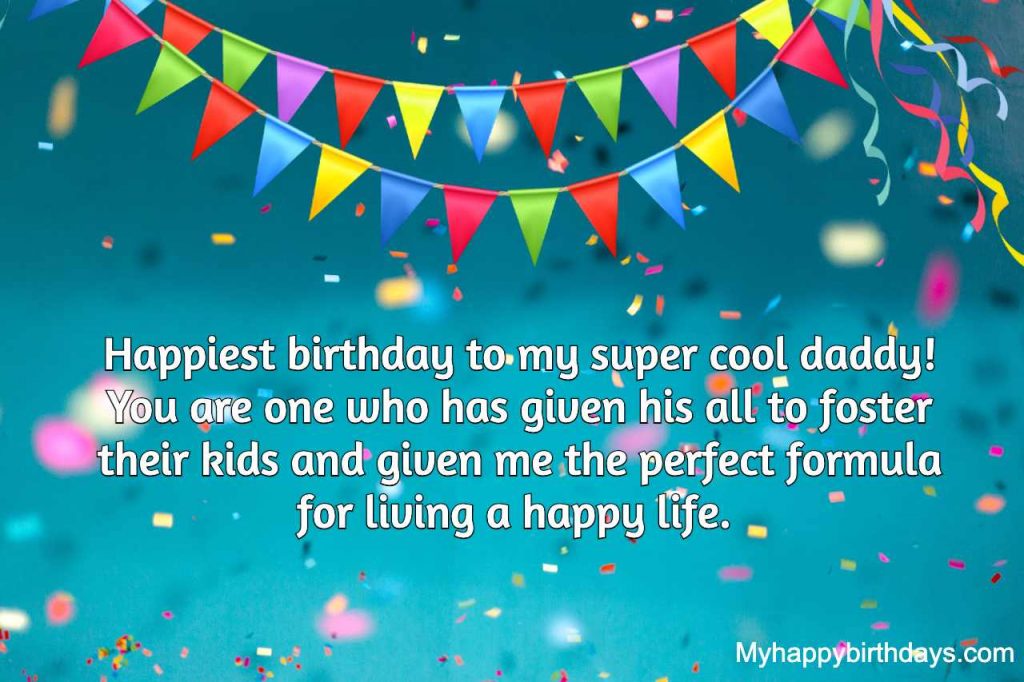 Happiest birthday dearest, dad! Let's celebrate your birthday full of mirth. However, you are a year older, but for me, you are still one of my favorite rock stars!
Have a super fun happy birthday to my hero! May God give you happiness and opportunities your way. You keep spreading love and positivity around. Have a great birthday night on your special day! I love you so much day, your cute daughter!
Have an awesome birthday to the one man who has always been my pillar of support and strength. Das, your presence in my life is more than anything else. You are a great human being and father, and I am blessed to have your little daughter. May God bless you with everything.
Happy birthday, daddy! I thank you for everything that you have done for me since I have been born. I can never repay owe you and that's the reality. Have a day filled with, laughter, happiness, and love.
Wishing you a blessed birthday to my lovely dad from your adorable daughter and sending you best wishes and success on your special day. Thank you dad for being such a humble and fantastic father. Have a great time celebrating!
Happiest birthday to my super cool daddy! You are one who has given his all to foster their kids and given me the perfect formula for living a happy life. Stay blessed!
Here are happy birthday wishes from your little daughter.! May you enjoy every second of your special day. You are my real hero, dad!
Dear cool, dad! Your daughter is so proud of you. Your support and amazing character have always motivated me in my life. I will always be thankful for what you have taught me. Happy birthday, dad!
Thank you so much dad, for doing your best to raise me into a strong woman. Happy birthday and I love you so much!
Related – Happy Wishes Birthday Daughter
Advertisement
I may not find the greatest person in the world who is as amazing as you are with people. As your cute daughter, there was never a single day you forgot to make me feel like a princess. You are the greatest father I have ever seen. Have a blessed birthday daddy!
Heart Touching Birthday Wishes For Dad From Daughter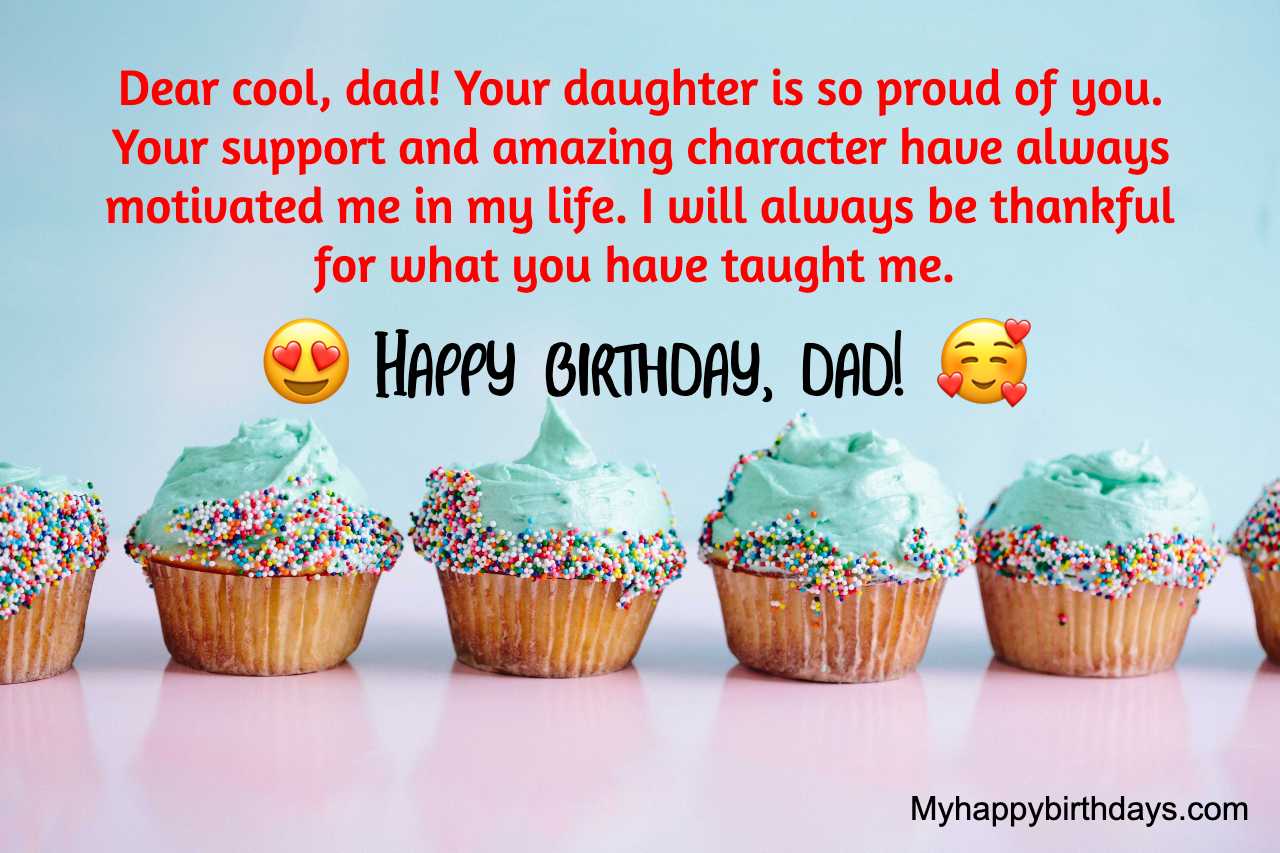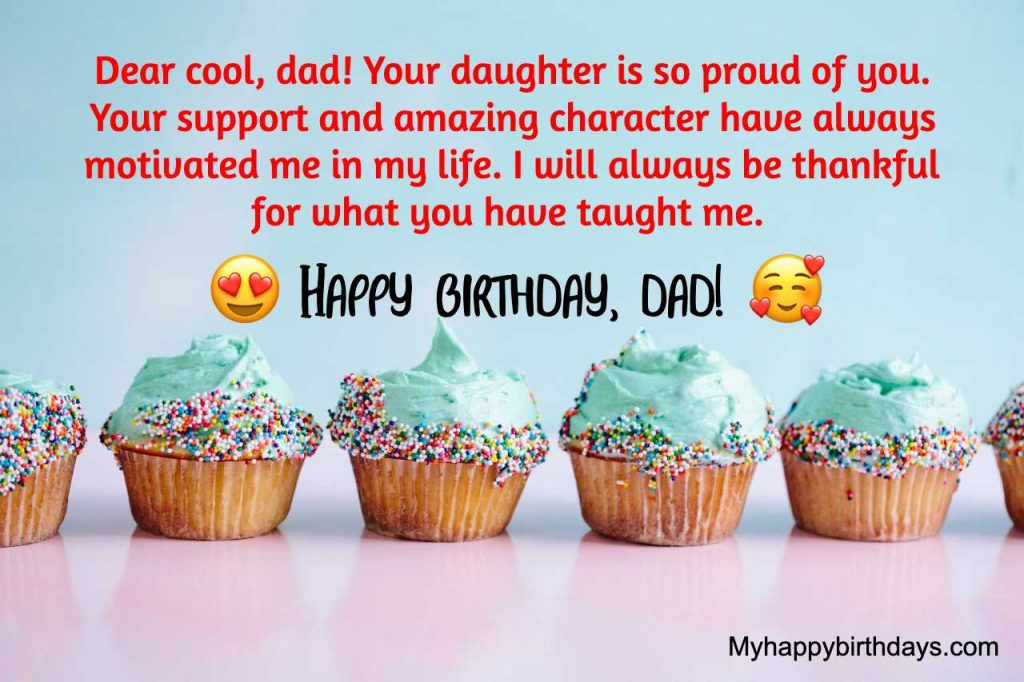 Dear Dad, I am fortunate to be your lovely daughter! You've always shown immense love and taught me a life lesson to face challenges. I appreciate that. Happy birthday, dad, your cute daughter!
I am a very lucky girl to have a dad like you. You gave me enough support, love, care, and freedom, and I am thankful to God for sending you into my life. Happy birthday, dad!
Every day I feel blessed to know I have a superhero father who cherishes his daughter like anything else. Have a great birthday, daddy!
Dear cute, dad! You are a strong person with an unwavering resolution in your values. There is nobody like you in the entire world. I am a very blessed daughter to have a parent like you. I wish you all the success and good luck in the coming years. Happy birthday!
Also, See – Birthday Wishes For Sweet Grandson
Thank you my best father for raising me up and making me who I am today and thank you for always being there for me no matter how the situation is. Happiest birthday!
Happy birthday to my handsome dad! I hope this year's celebration is the brightest and greatest one ever. Stay healthy and stay blessed!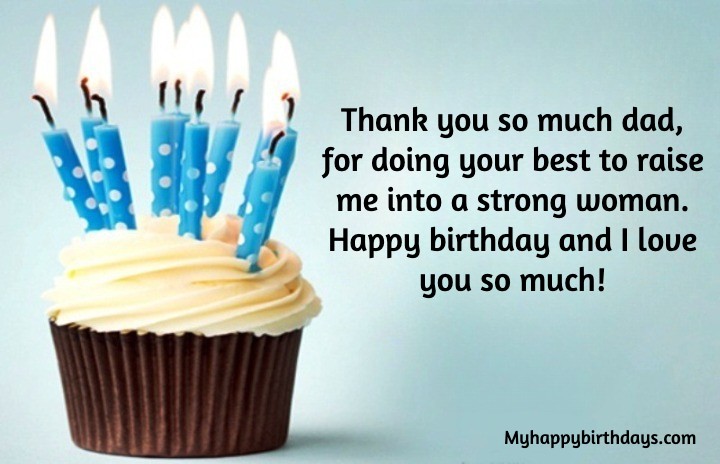 Wishing you warm birthday wishes for the most wonderful father I have ever got. You are the biggest blessing in my life, dad. I hope your special day is full of super fun.
You May Also Like – Birthday Messages For Granddaughter
Happy birthday to my lovable dad! I thank you for caring and supporting me in every small thing. Have a day filled with smiles, love, and happiness.
You are a great father, and I am so fortunate to have a father like you. I hope you know that I will always be your cute little girl. Happy birthday!
Your little girl will always remain yours no matter how the situation persists. Happy birthday to my dearest dad!
Sweet Birthday Wishes For Father From Daughter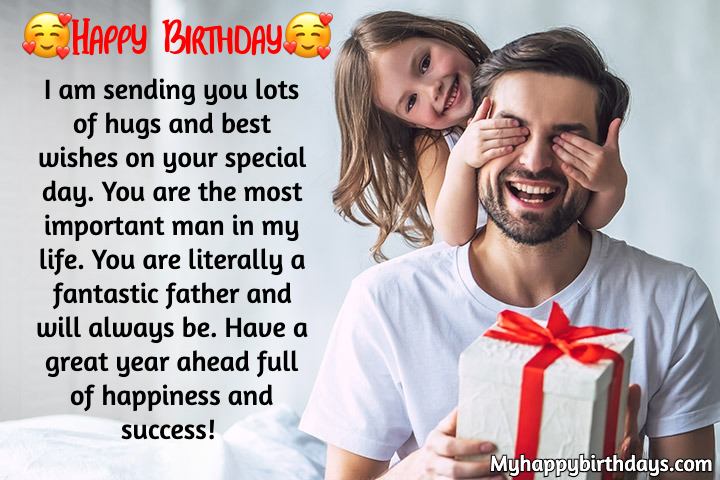 I must say that every girl should have a father like you, and I am pleased to be a daughter of yours. Have a stupendous birthday, dad! May you have many more candles to blow.
To have a father like you is the ultimate tribute to any family. Your benevolence for society is admirable. May God give you more power to do so. Happy birthday, Dad!
Happiest birthday from one lucky daughter to a loving, caring, and incredible dad.
I am sending you lots of hugs and best wishes on your special day. You are the most important man in my life. You are literally a fantastic father and will always be. Have a great year ahead full of happiness and success!
As your angel daughter, I cannot help but feel very proud to be your daughter. Many many happy returns of the day, lovely father!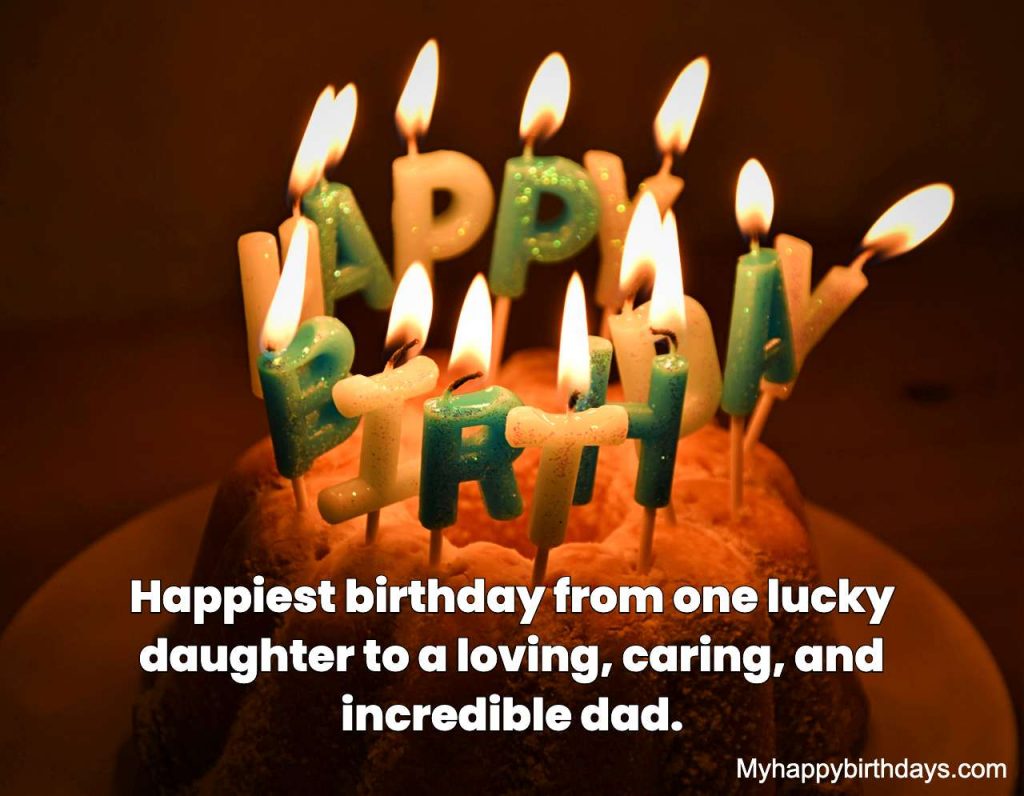 Dear dad, may you dive deep into your inner greatness and spread love, and positivity around you. I am a very blessed daughter I got a father like you who has made my life metamorphosis. Thank you for everything, my hero. Have a wonderful birthday and blessed life!
Daddy, you are the one who has taught me the life lesson of how to conquer challenges. I hope I have lived up to that. You will always be a part of my heart. Wishing you a glorious birthday, dad!
Have a great birthday to my superhero full of fun and fond memories! You are a great day who cares as much as no other father can. Thank you for always being through thick and thin. Happy birthday!
Dear father, Your sacrifice for the family is beyond measurable. No one can replace a father like you. You have given us the ultimate life experience and now this is your time to go by all these experiences for the coming years. I hope I live up to this. Happiest birthday from your angel daughter!
Wishing you the best birthday the wisest, most entertaining, and most intelligent father in the world. Have a great future ahead, dear friend!
In spite of all the difficulties, you were the only man who stood by me. Forever and always, I love you so much, dad! I am the luckiest girl. Enjoy your day!
Today is the birthday of my hero, my idol, and my guide, and I would like to thank you for all the things you have done. If you were not here, I don't know where I would be. Thank you dad for holding my hands in every walks of life, Happy birthday, dad!