Happy Saturday Quotes – Saturdays are magical blessings and the most awaited day of the week that comes full of enjoyable moments. No one can defeat Saturday mornings as they are a great start to the weekend. Whether you are a working student, homemaker, or person, everyone is eagerly waiting to enjoy Saturday morning.
The day is filled with joy, excitement, relaxation, fun, and a stress-free day that you can enjoy the day to the fullest to rejuvenate your monotonous life with positive energy and gratitude so that you can be free from boredom life.
So, what are you waiting for? Share your positive thoughts by sharing morning Saturday quotes, wishes, and messages with your friends, family, and near and dear ones to boost up the Saturday excitement.
Happy Saturday Wishes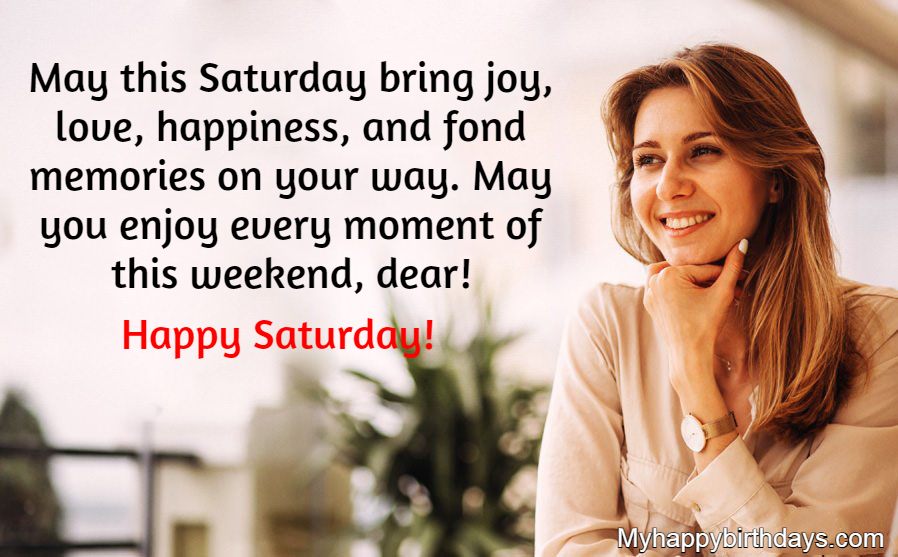 May this beautiful Saturday make your wishes and dreams come true. Have a wonderful happy Saturday!
Happiest Saturday dear friend! May God bless you and help you iron out all your problems. Have a safe Saturday morning!
I am sending you this happy Saturday message to make sure that you are having the best weekend time with your friends and family. May God bless you. Have a blessed Saturday!
Always be calm from all the troubles and tension. It's the weekend already. So, it's time to have fun and chill. Make the most of it. Have a spectacular weekend and a happy Saturday!
It's again Saturday morning. I hope you spend more time with your family and friends. Have a cool and lovely Saturday ahead. Enjoy the weekend to the fullest.
Sending you my warm wishes for the day on your way. Have a blissful Saturday! Enjoy the weekend!
May this Saturday bring joy, love, happiness, and fond memories on your way. May you enjoy every moment of this weekend, dear!
Here I am wishing you an awesome Saturday! Make sure to enjoy and have fun while you're at it. Remember to stay calm and prepare for the coming week. Happy Saturday!
Even when life gets tough, just remember that after the tiresome week, finally, Saturday comes as a blessing along with Sunday so that you can have fun the entire weekend.
There is nothing as wonderful as the two beautiful days that end the week. The day is fully filled with lots of anticipation and relaxation. Happy Saturday!
Advertisement
May all the parties we are going to go vain on this weekend bring the best memories. Have a great weekend and Saturday!
I wish you and hope this day brings you positive thoughts and productivity. Have an amazing and, happy Saturday!
Happy Saturday Morning Wishes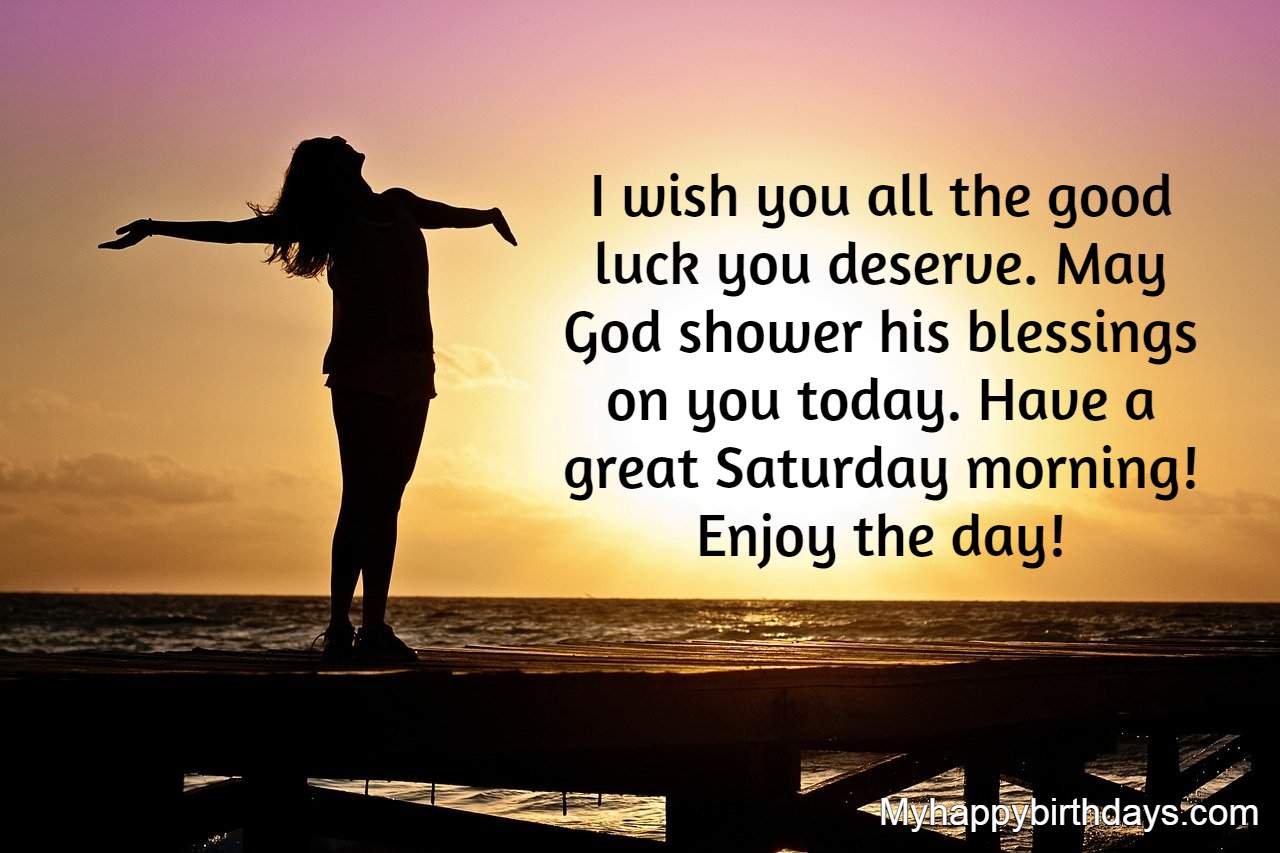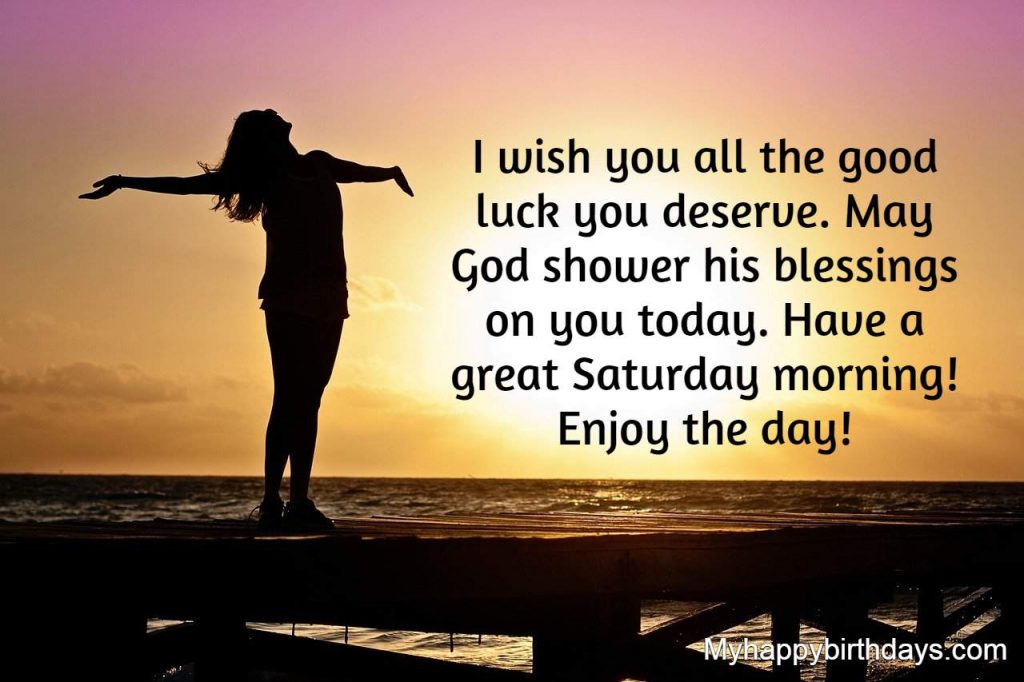 Saturdays are amazing days to behold and we are very blessed to have it right. I wish you the very best and a productive Saturday morning ahead.
Have a charming Saturday morning! Hope your Saturday morning is filled with positive energy and positive thoughts.
Happiest Saturday morning, sunshine! Welcome the first day of the weekend with a massive smile and huge.
Good morning, love! This beautiful Saturday, I wish you all the best things as you've worked so hard for a long week. Happy Saturday Morning!
I wish you all the good luck you deserve. May God shower his blessings on you today. Have a great Saturday morning! Enjoy the day!
Let's pray together on the first day of the weekend to treat you well. Wishing you a fantastic happy Saturday morning!
We hope this morning Saturday brings hope and relaxation, and make you feel good about yourself. Have a spectacular day!
May your Saturday be spiced up with all things beautiful and bright. May your home and life be decorated with praise. Happy Saturday morning!
Have an awesome morning and welcome to a joyful Saturday. I wish you the very best Saturday morning ever. I hope you soar higher and higher over the coming up days and years. Stay happy!
Good morning, buddy! This Saturday let my morning test bring a smile to your lovely face. I hope you enjoy your Saturday morning to the fullest.
Happy Saturday Quotes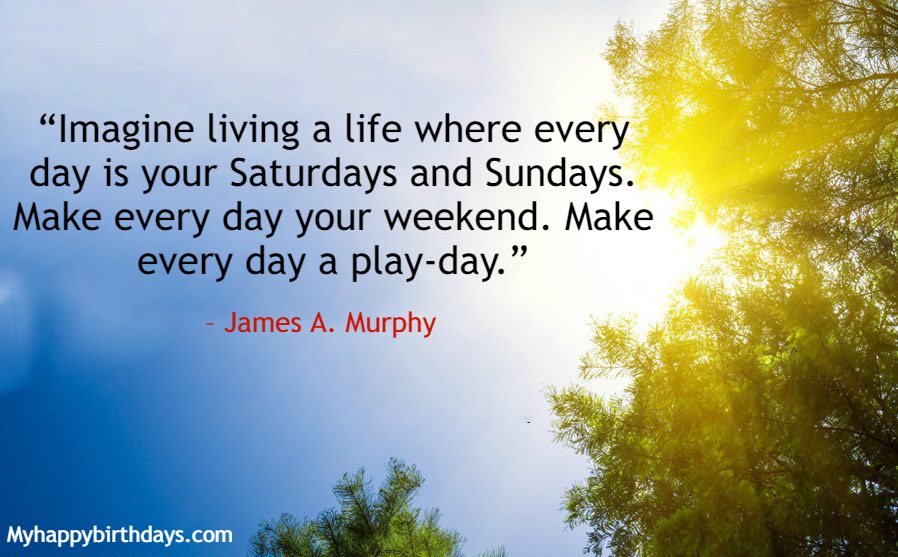 "Saturday night is perfect for writers because other people have plans." – Mike Birbiglia
"Different cocktails for different Saturday nights." – Drew Barrymore
"Middle age is when you're sitting at home on a Saturday night and the telephone rings and you hope it isn't for you." – Ogden Nash
"Life is a wretched gray Saturday, but it has to be lived through." – Anthony Burgess
"Weekends don't count unless you spend them doing something completely pointless." – Bill Watterson
"Your body tells you what it needs, and if you sleep past your alarm on a Saturday morning, it's probably because you need the sleep." – Sophia Bush
"On a lazy Saturday morning when you're lying in bed, drifting in and out of sleep, there is a space where fantasy and reality become one." – Lynn Johnston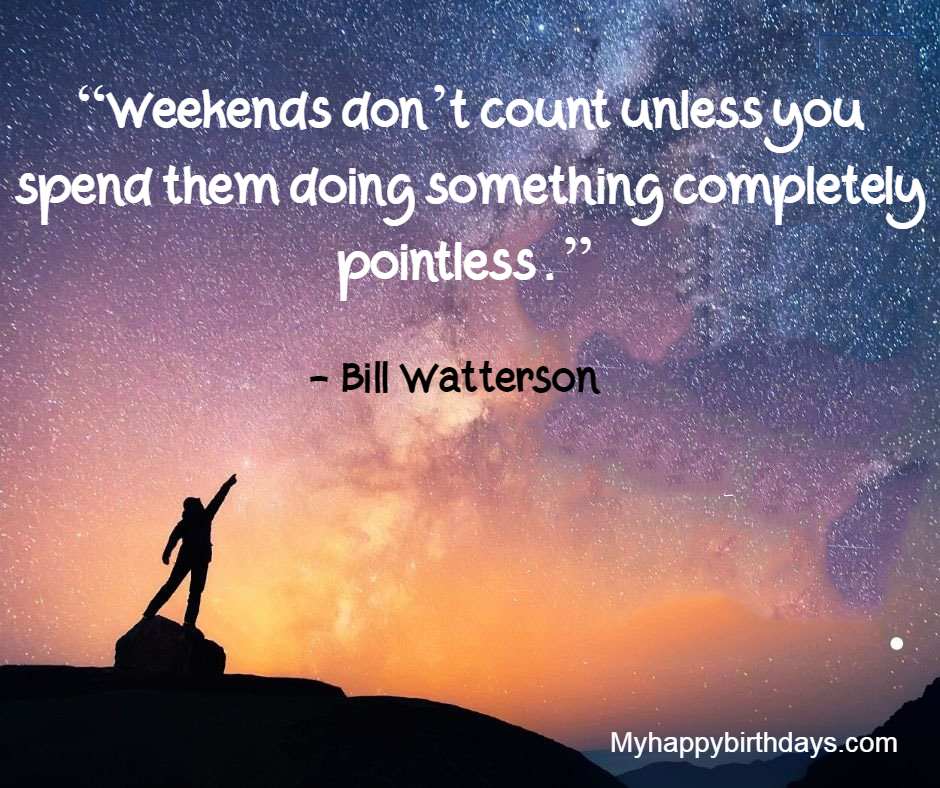 "There was nothing like a Saturday – unless it was the Saturday leading up to the last week of school and into summer vacation." – Nora Roberts
"I learned that the hardest party to pull off successfully is Saturday night dinner." – Ina Garten
"Imagine living a life where every day is your Saturdays and Sundays. Make every day your weekend. Make every day a play-day." – James A. Murphy
"On the Sixth Day, God created man, the sort of result you often get when you go in to work on a Saturday." – Robert Brault
Related – Happy Thursday Quotes
"Spirituality is the sacred center out of which all life comes, including Mondays and Tuesdays and rainy Saturday afternoons in all their mundane and glorious detail." – Christina Baldwin
"I told myself that I was going to live the rest of my life as if it were Saturday." – Chip Gaines
"Love me like Saturday night, like three glasses of champagne, like the room is spinning, like you're drunk on my love." – C.J. Carlyon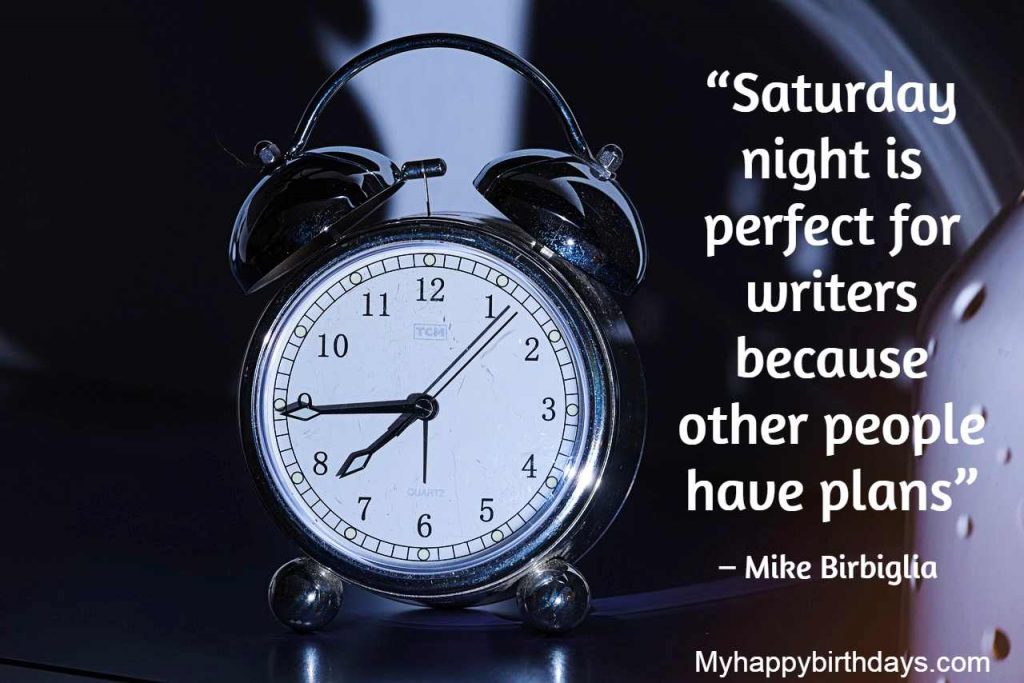 "Oh, my sweet Saturday, I have been waiting for you for six long days." – Charmaine J. Forde
"On Saturday morning, I like to get up early and go out – TV is banned!" – Debra Stephenson
"Your body tells you what it needs, and if you sleep past your alarm on a Saturday morning, it's probably because you need the sleep." – Sophia Bush
Also, see – Happy Sunday Quotes
"Better days are coming. They're called Saturday and Sunday." – Karen Salmansohn
"Your Monday is not going to be like Saturday; the emotions are going to be different." – Jean Grae
"Happy Saturday! Study nature, love nature, and stay close to nature. It will never fail you." – Frank Lloyd Wright
Saturday Inspirational Quotes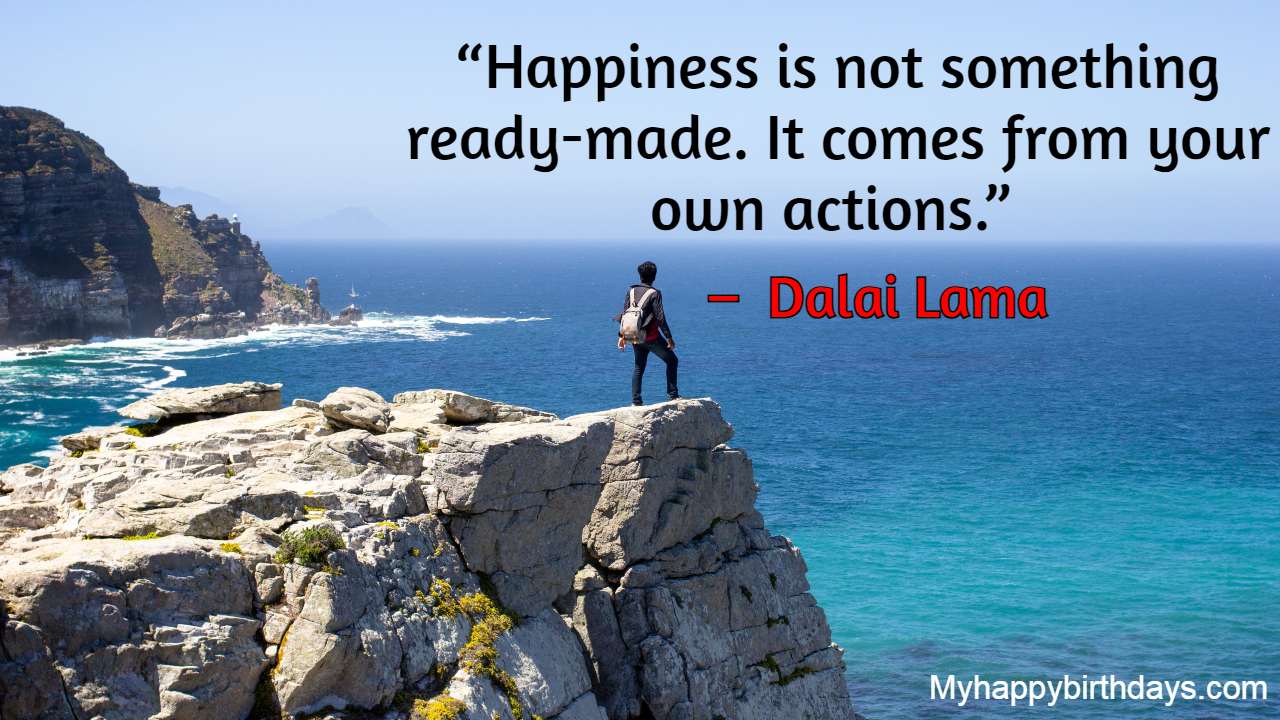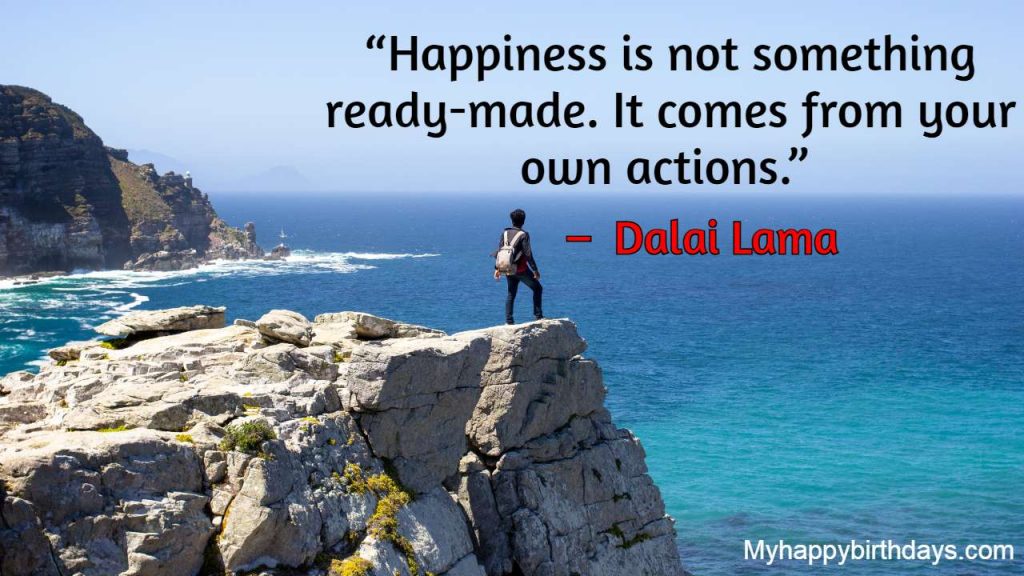 "Do one thing every day that scares you." – Eleanor Roosevelt
"The key to success is to focus on goals, not obstacles."
"Magic is believing in yourself. If you can make that happen, you can make anything happen." – Johann Wolfgang Von Goethe
"You've gotta dance like there's nobody watching, love as you'll never be hurt, Sing like there's nobody listening, And live like its heaven on earth." – William W. Purkey
"Impossible is just an opinion." – Paulo Coelho
"Happiness is not something ready-made. It comes from your own actions." – Dalai Lama
"Keep your eyes on the stars, and your feet on the ground." – Theodore Roosevelt
"Great things are done by a series of small things brought together" – Vincent Van Gogh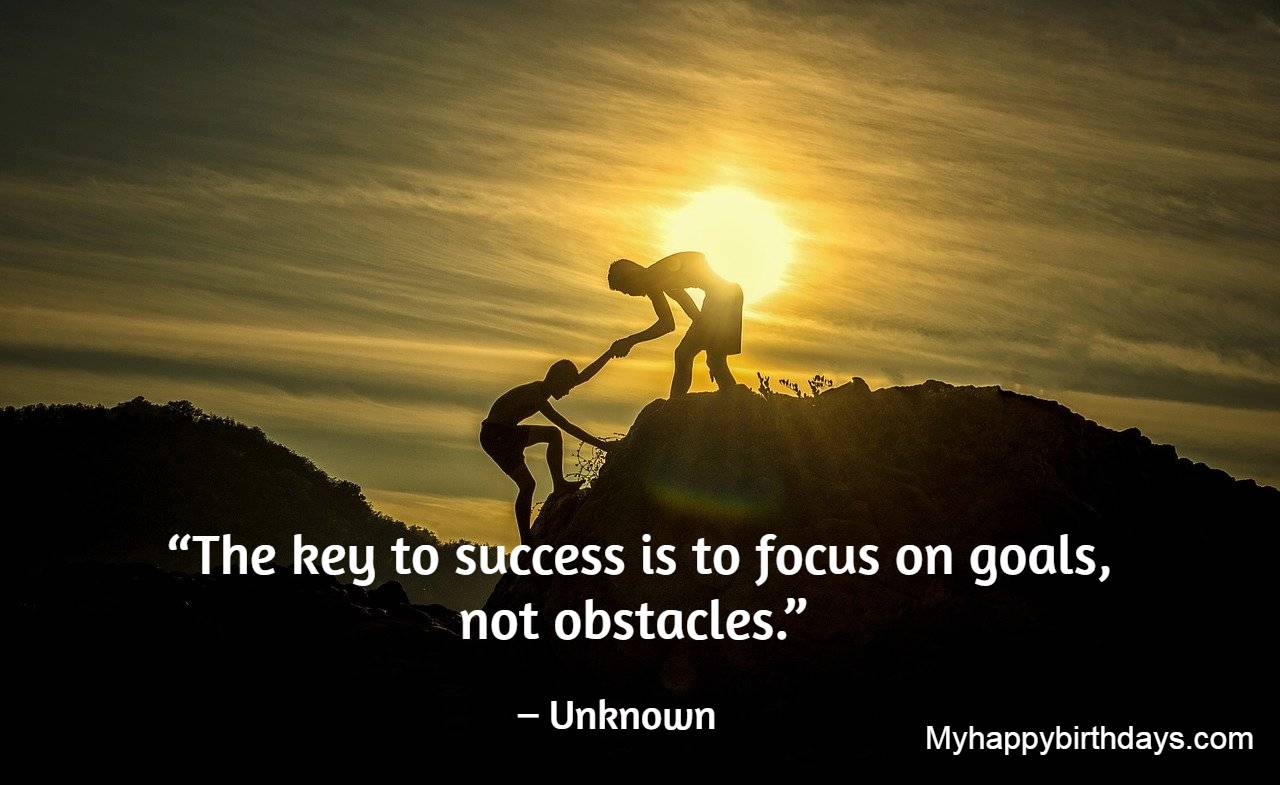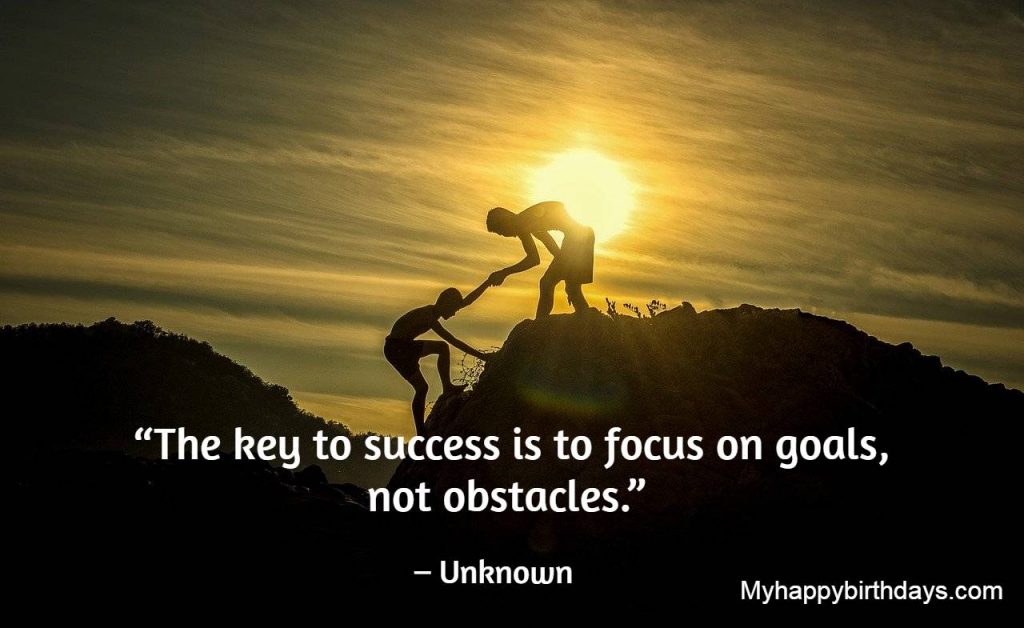 "Invest in your dreams. Grind now. Shine later." – Unknown
"It is not enough to aim, you must hit." ― Italian Proverb
"There is no traffic jam along the extra mile." – Roger Staubach
"If you judge people, you have no time to love them." – Mother Teresa
"You can control two things: your work ethic and your attitude about anything." – Ali Krieger
"It's going to be hard, but hard does not mean impossible."
"Don't be afraid to give up the good to go for the great." – John D. Rockefeller
"I would rather die of passion than of boredom." – Vincent van Gogh
"Saturday is what gives us a weekend of enjoyment."– Anthony T. Hincks
"If you cannot do great things, do small things in a great way." – Napoleon Hill
"Your mind is powerful. When you fill it with positive thoughts your whole world will change." – Unknown
"The two most important days in your life are the day you're born and the day you find out why." – Mark Twain
Sometimes we're tested not to show our weaknesses, but to discover our strengths. – Unknown
"I can't give you a sure-fire formula for success, but I can give you a formula for failure: try to please everybody all the time." – Herbert Bayard Swope
"We cannot become what we want by remaining what we are." – Max Depree
"If everything seems to be under control, you're not going fast enough." – Mario Andretti
"One thing's for sure, if you don't play, you don't win." – Kylie Francis
"I wish that every day was Saturday and every month was October."– Charmaine J. Forde
Dream it. Believe it. Build it.
"Motivation is what gets you started. Habit is what keeps you going."- Jim Rohn
"Wake up with determination. Go to bed with satisfaction"
"We can see through others only when we can see through ourselves." – Bruce Lee
Funny Saturday Quotes
I hope you have a fantastic weekend but don't forget about all your problems. You still have a chance to resume your tension from Monday again. Happy Saturday!
Have a delighted and relaxed Saturday because the weekend is also when you get an opportunity to enjoy yourself, lol!
It's Saturday again. Seriously, I don't want to do drama today, okay?
Wow, yar! It's your best day because it is the biggest laundry day of your week. I am very happy for your today, lol!
Finally, better days are coming for you, and they are Saturday and Sunday.
Never waste your weekend for no reason. Have fun and walk around. Have a lazy-ass weekend!
My Saturday night was going very well until I realized It was Sunday.
Saturday is the best time for shopping. Online and in bed. Enjoy the weekend!
Final Words
I hope you like this Saturday's quotes and wishes that you can share with near and dear ones. Saturday is the best time to have fun, relax, and charge up your relatives, and friends with positive vibes by sending Saturday morning wishes quotes to make your family, friends, and dear ones feel ecstatic for the day. Pick the best Saturday quotes sentence for your close ones and share it with them so that they have a better and positive weekend. Enjoy!