Pongal Message
Pongal Wishes – The festival is renowned in South India, particularly in the Tamil community as a New Year that is celebrated on the 14th of January of every year. Pongal also cited as Tai Pongal is a multi-day harvest festival.
This Pongal festive is mostly celebrated in two states, Tamil Nadu, and Andhra Pradesh. It is dedicated to Hindu God – Surya and coincides with Makar Sankranti. The festival marks the end of the winter solstice and the beginning of the sun's six-month-long journey northwards when the sun takes place the zodiac Makara (Capricorn).
Happy Pongal Festival Wishes, this day people prepare a sweet dish, first offered to goddess Pongal, followed by an offering to cows, and then shared it with their family and friends. Apart from it, Pongal is also the name of a sweet dish containing milk and rice that are cooked in a utensil in sunlight.
Also, festival celebrations comprise decorating cows and their horns, procession, and ritual bathing. It is a great occasion for decorating rice-powder-based kolam artworks, offering prayers in temples, and homes, bringing family and friends together and exchanging gifts in order to renew social bonds.
Here we've compiled some wishes to greet your family, friends, and loved ones on this Happy Pongal Festival Wishes.
Happy Pongal Wishes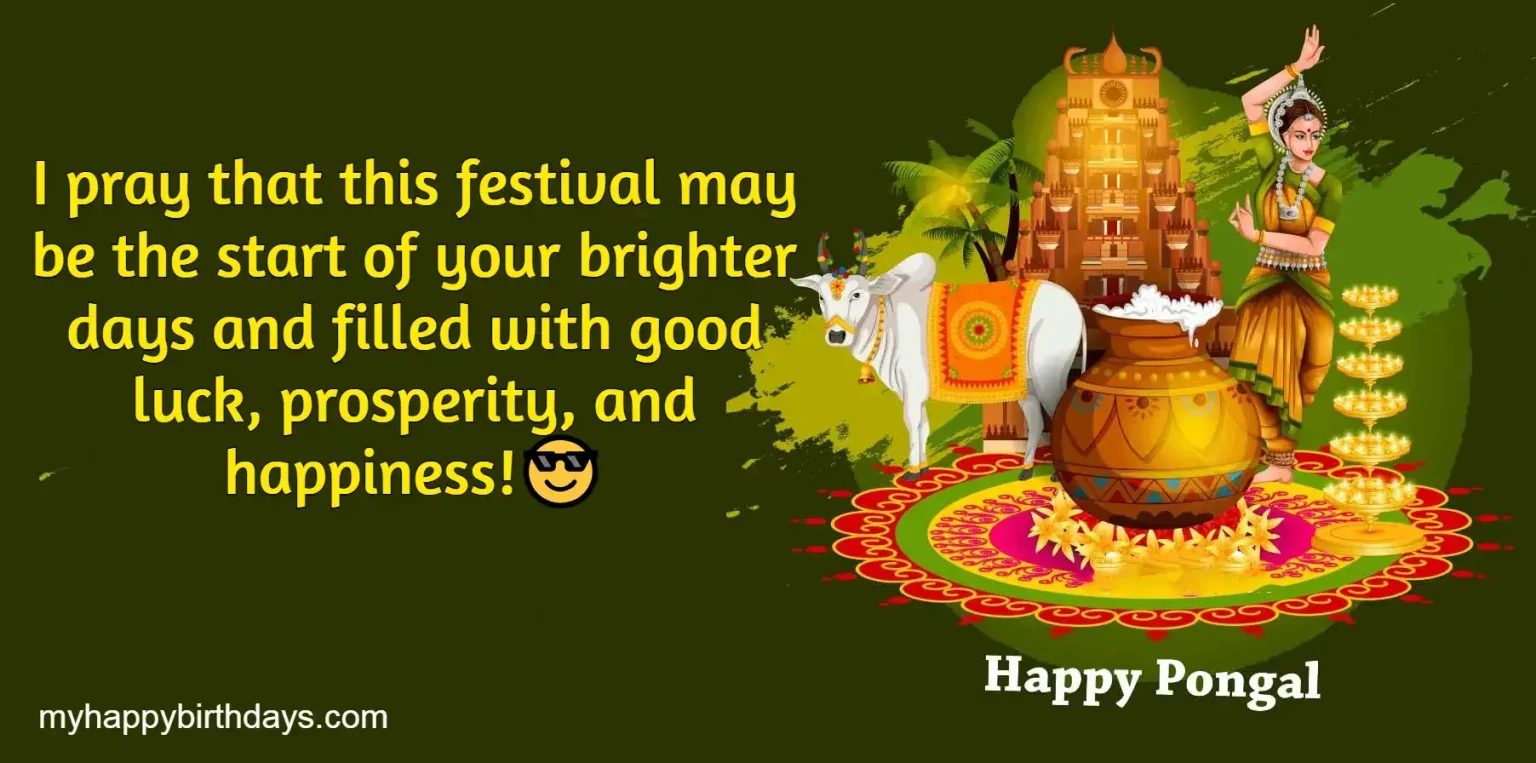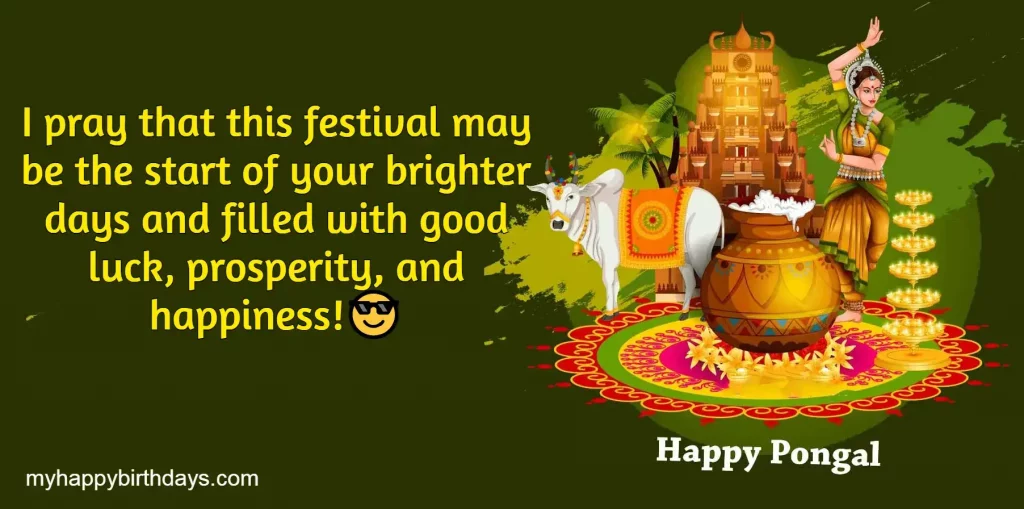 May this harvest festival guarantee you always have the best and wonderful life and the best food. Wishing you the best Happy Pongal!

Wishing you and your and your adorable family a prosperous Happy Pongal. May the almighty bless you all with good health, wealth, and prosperity.

May the best of luck enter your home and you touch the height of success. May joy overflow on the auspicious occasion of Pongal. Happy Pongal, dear!

Wishing you the happiest Pongal, Sun God, Pot rice, Sugarcane to Ox, Cow, and sweet rice to you and me, Good milk to family and friends.

Wishing that this auspicious festival brings prosperity and good luck and hoping that it is joyful, and fills your day's ahead with joyous moments. Have a great Pongal!

May this harvest festival decrease all your failures and fears from your life and fill your heart with healthy thoughts and calm. Have a wonderful Pongal!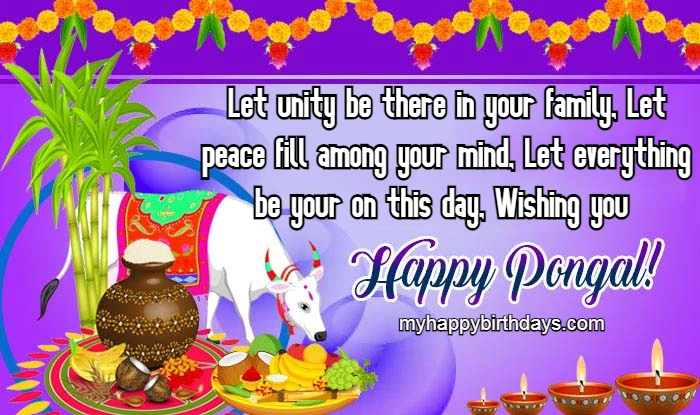 May the sweetness of jaggery, milk, and these dry fruits bring the sweetness to you and your adorable family. Happy Pongal to you!

We hope you rejoice in the charm of your treading. Wish you a Happy Pongal and New Year!

Sending you the best Happy Pongal wishes to you and your family! Pongal is a symbol of happiness and cheer, and bring along everything that's best. May the festival of the harvest season bring everything the best in your life you deserve. Have a memorable Pongal!
Advertisement

Let's celebrate this day with a heart filled with happiness and enthusiasm. Sending you my warmest greetings to your loved ones and your family on this Pongal. Have a blessed Happy Pongal!

My warmest wishes to you on this auspicious day! Convery my regards to everybody and enjoy the Pongal festival. Happy Pongal to all!

May this Pongal usher in peace, goodness, health, and happiness in your life. Here's sending you my best of best wishes and warm greetings. Happy and blessed Pongal!

May this Pongal you with the best of happiness and joyful moments. May there be no trace of grief in your life. Have a splendid Pongal!

The happiest Pongal to all of my friends and colleagues. We thank plants for sacrificing their life for us. We thank the sun for burning himself to protect us. And We thank all the creatures helping us to live in this world for some time.

As the sun begins its journey towards the north and it makes all joyful moments of this year come to life. Wishing you and your family a fantastic Pongal festival.

May we all be blessed with prosperity and happiness on this auspicious day of Pongal. Wish you and your loved ones a Happy Pongal Festival.

I wish and pray this festival may be the beginning of your brighter future filled with good luck, success, happiness, and prosperity. Happy Pongal!

Sending you the most fortunate warm wish on Pongal occasion, have a lot of fun and celebrate each and every moment of it. Have an amazing Pongal and New Year!

Let's begin this Pongal with a smile and love, and forget all your worries for a while. Wishing you Pongal full of happiness and fun.

Let the warmth of the blessed festival of Pongal fill your home with joyful moments. Have an outstanding day. Happy Pongal to you and your family!

May Pongal fill your beautiful life with sweetness. May God bless you with happiness, peace, and wealth in your always. Have the best Pongal ever!

Pongal Wishes in Tamil Images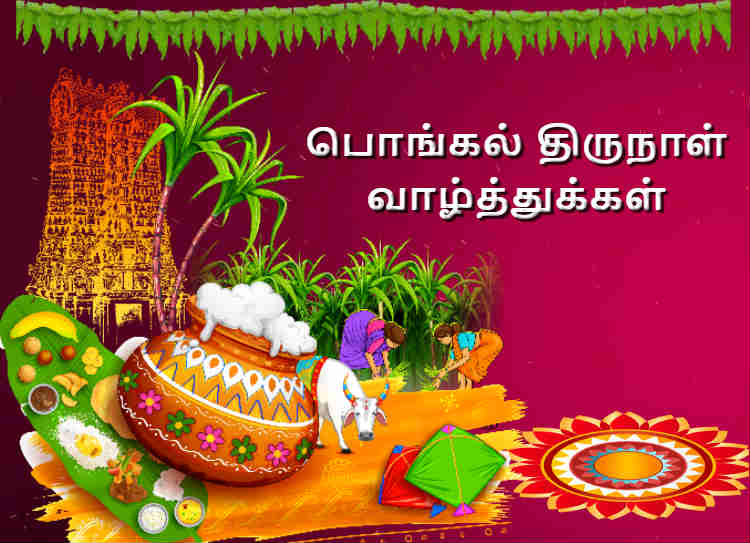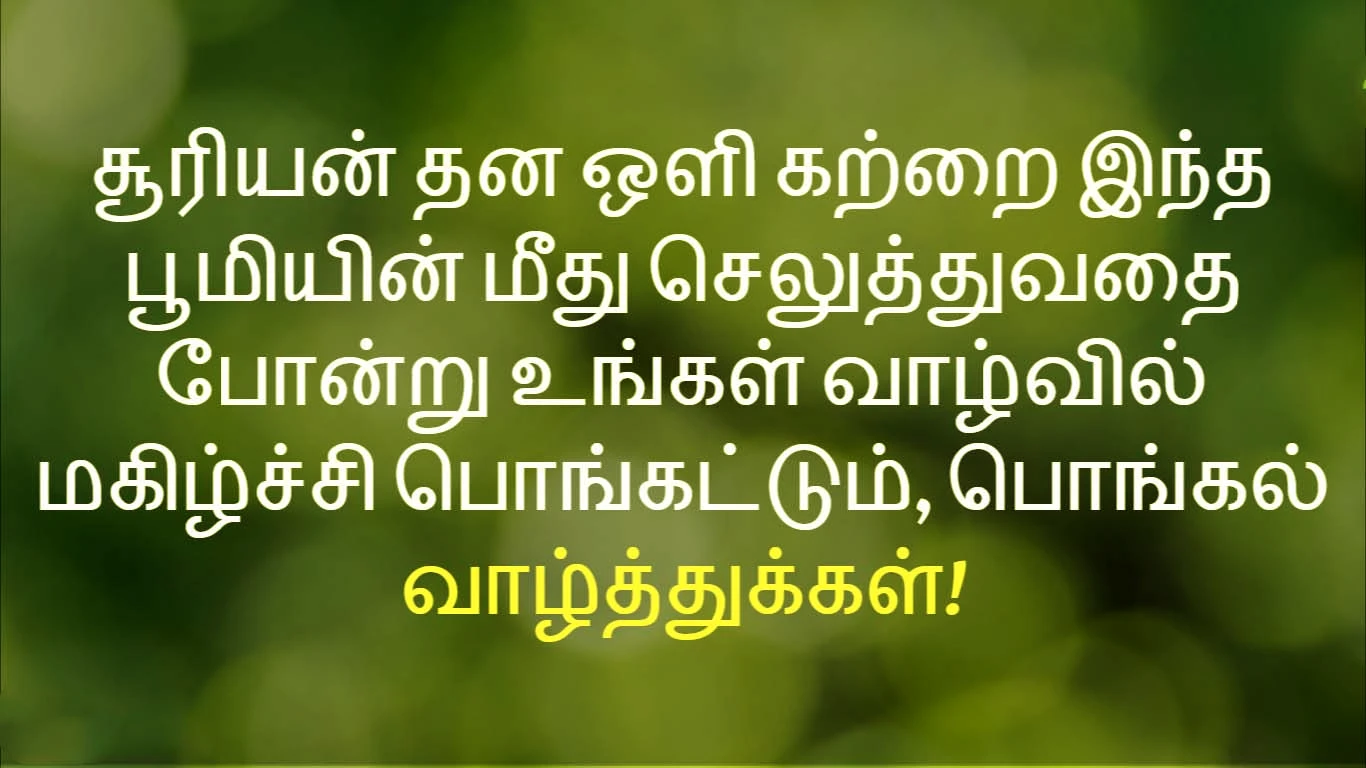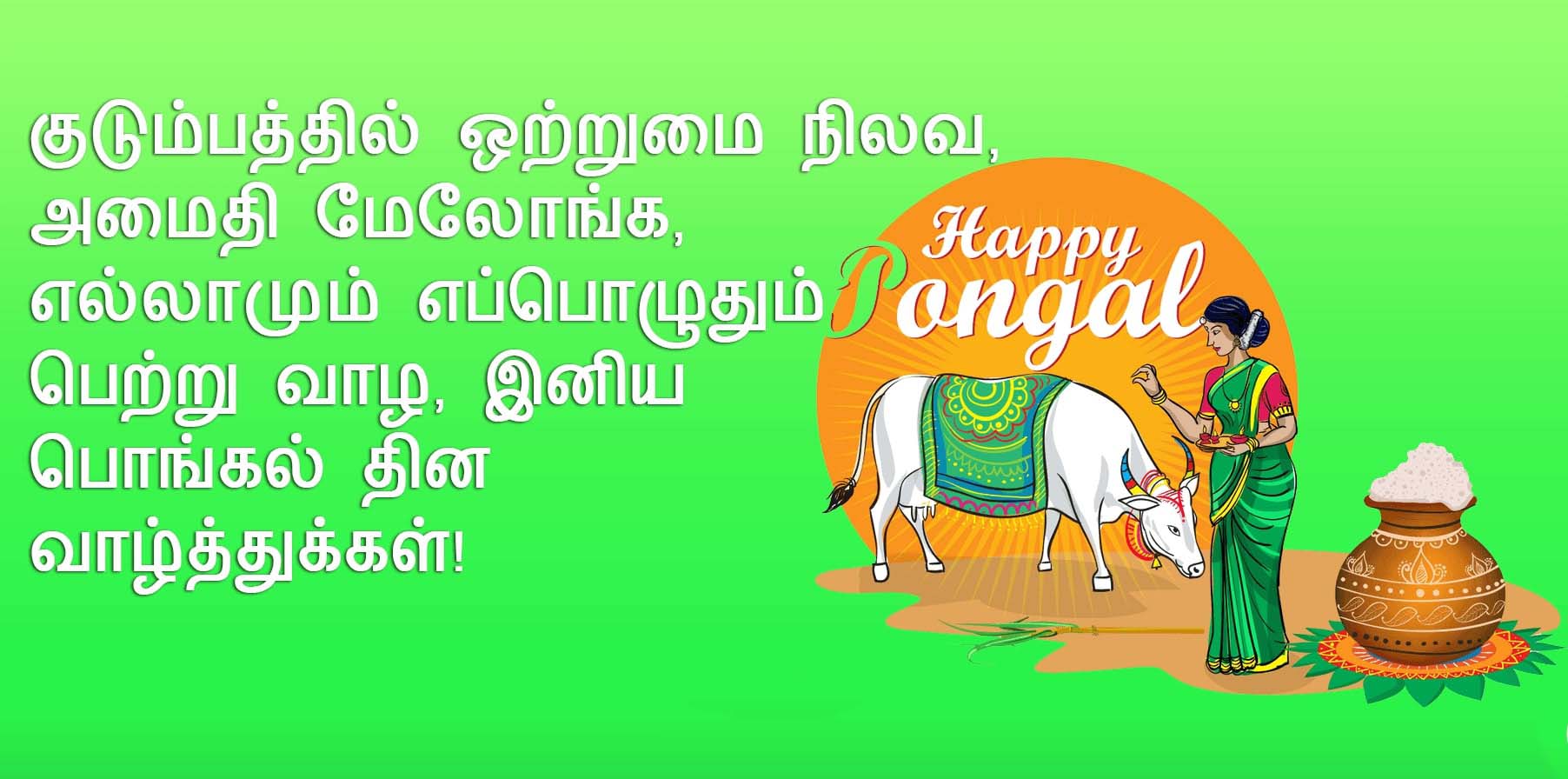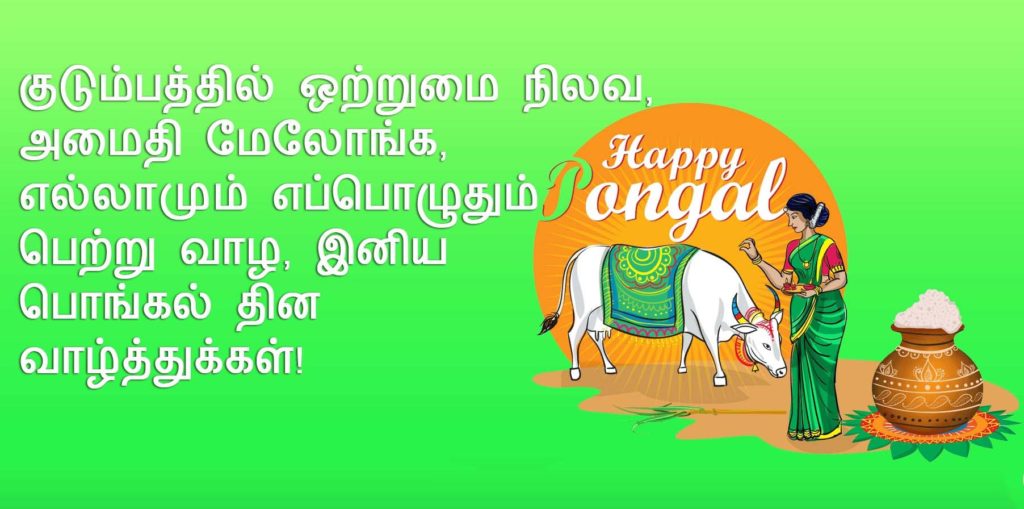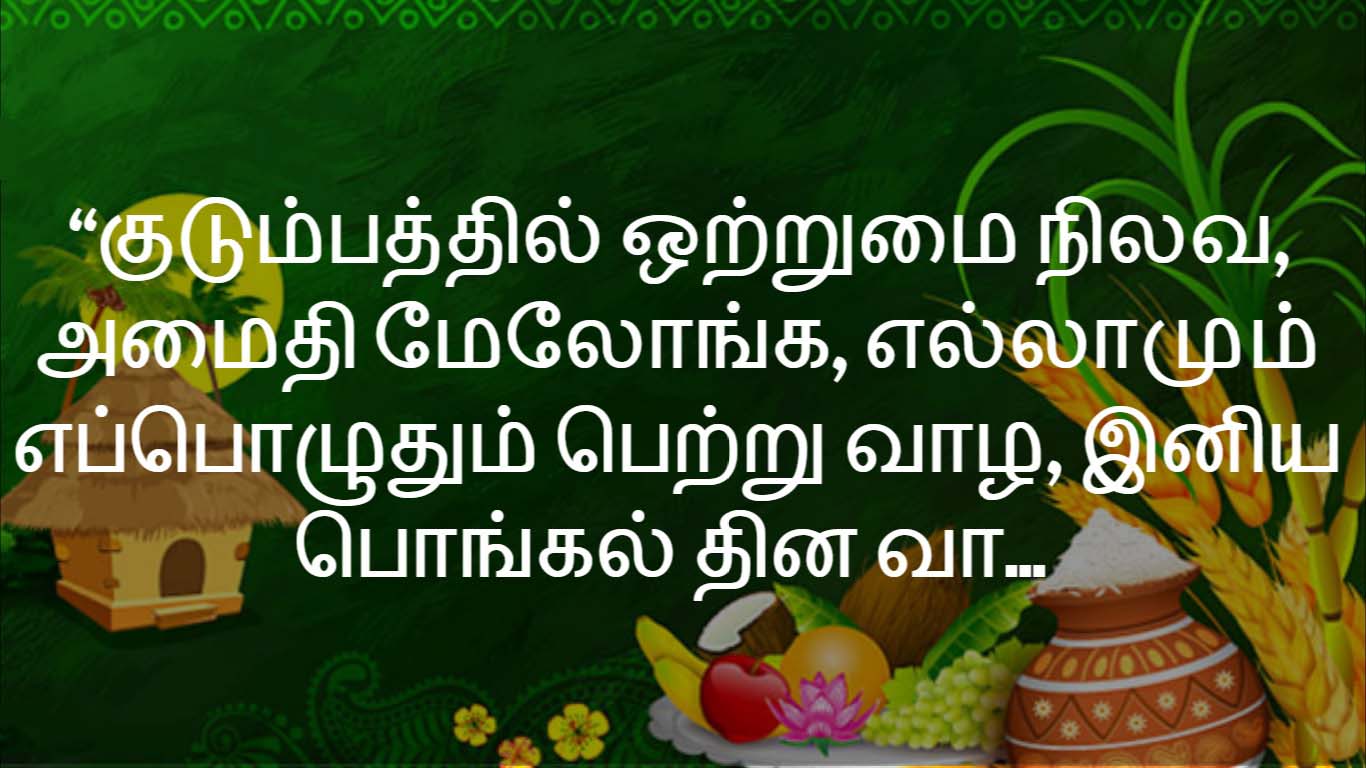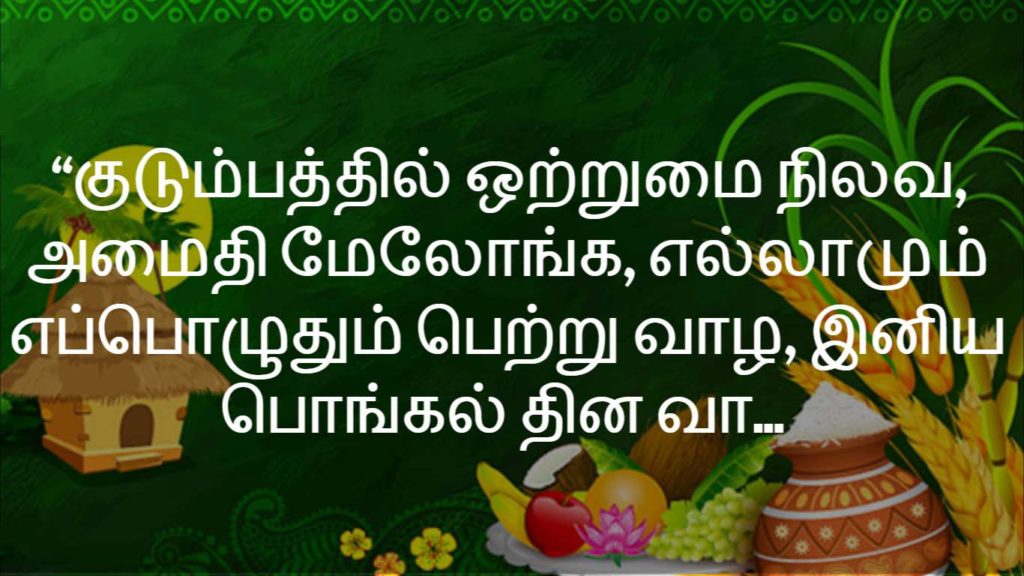 Happy Pongal Festival Day Images
Download some happy Pongal wishes images for your friends, family, and loved ones. And I wish everyone a Happy Pongal. In Andra Pradesh, India, Telangana Telugu people are celebrating massively this Pongal Festive. Below we are going to share some of the latest Pongal wishes images that you may like.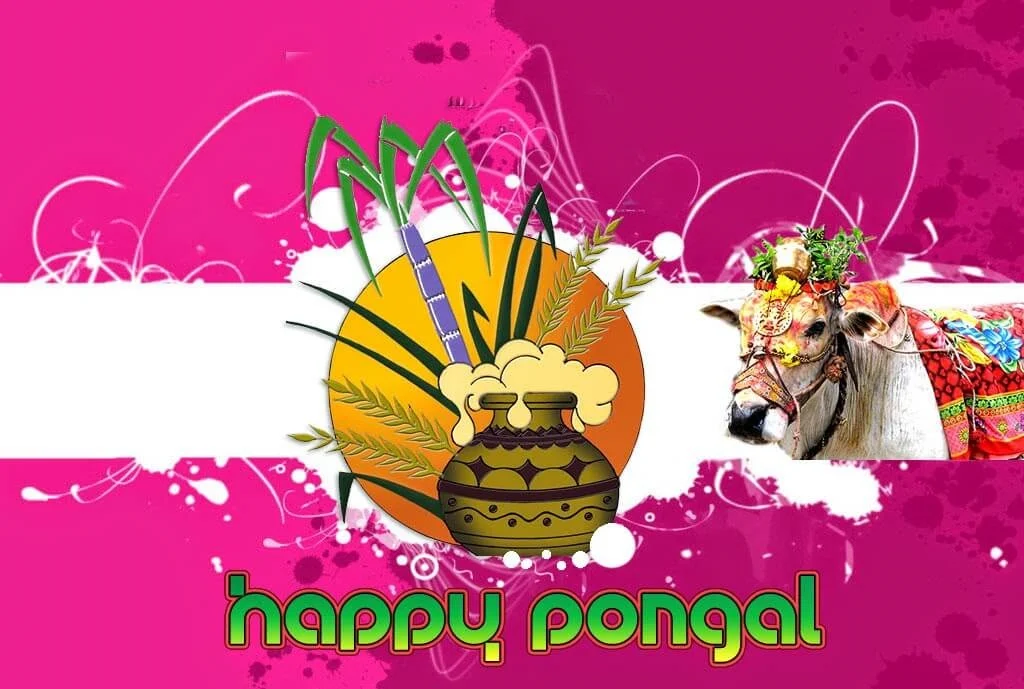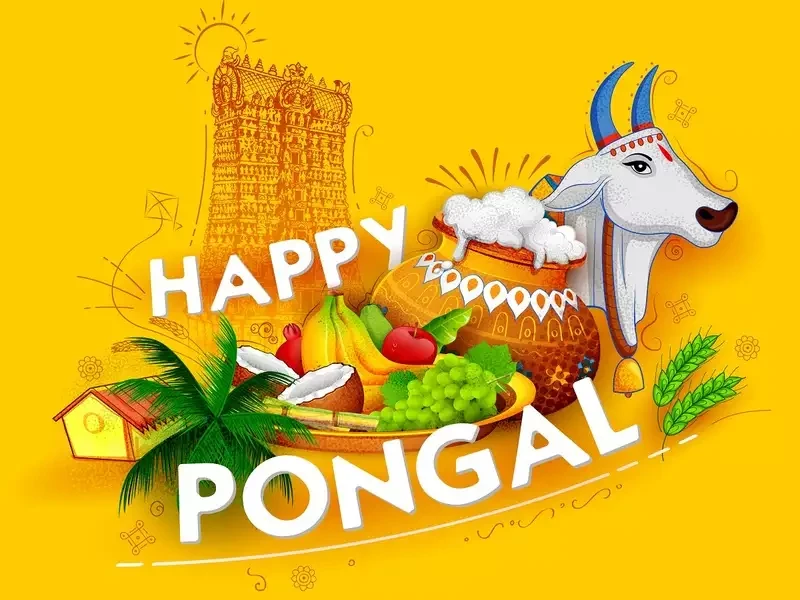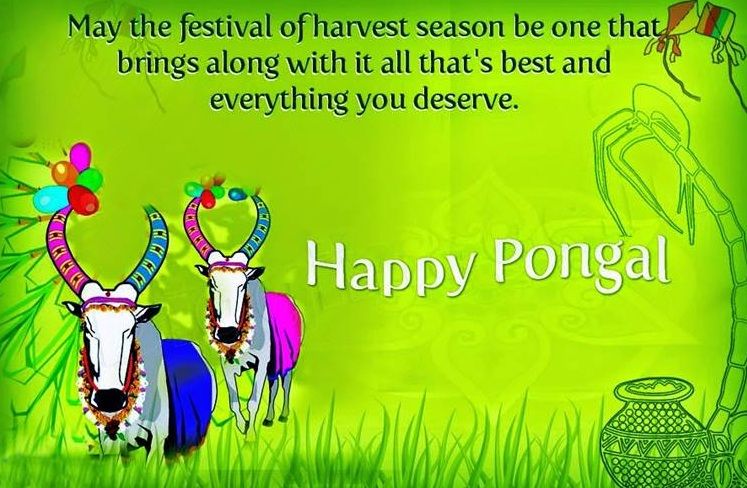 Final Thoughts
We hope that you will love this collection and fascinate for sure. Share this with your lovely friends and family and enjoy this moment to the fullest.