Labour Day Message
If you are looking for inspirational labor day wishes, messages, and quotes, you are in the right place. Labour day is internationally celebrated as a worker's day on the 1st of May and people come forward to celebrate it with a public holiday.
In fact, laborers and workers are an integral part of our society and nation in a comprehensive way. We all are completely dependent on the contribution of everyone surrounding us. So, in return, we must give back to them on this occasion of Labour day.
On this occasion, we pay our respect to their big contribution and efforts for the society and nation without any discrimination. Without workers, the nation cannot stand out. You have the great opportunity to honor workers' efforts.
In this post, we are going to share some of the best labor day wishes where you can express your thankfulness in a simple manner.
Happy Labour Day Wishes, Messages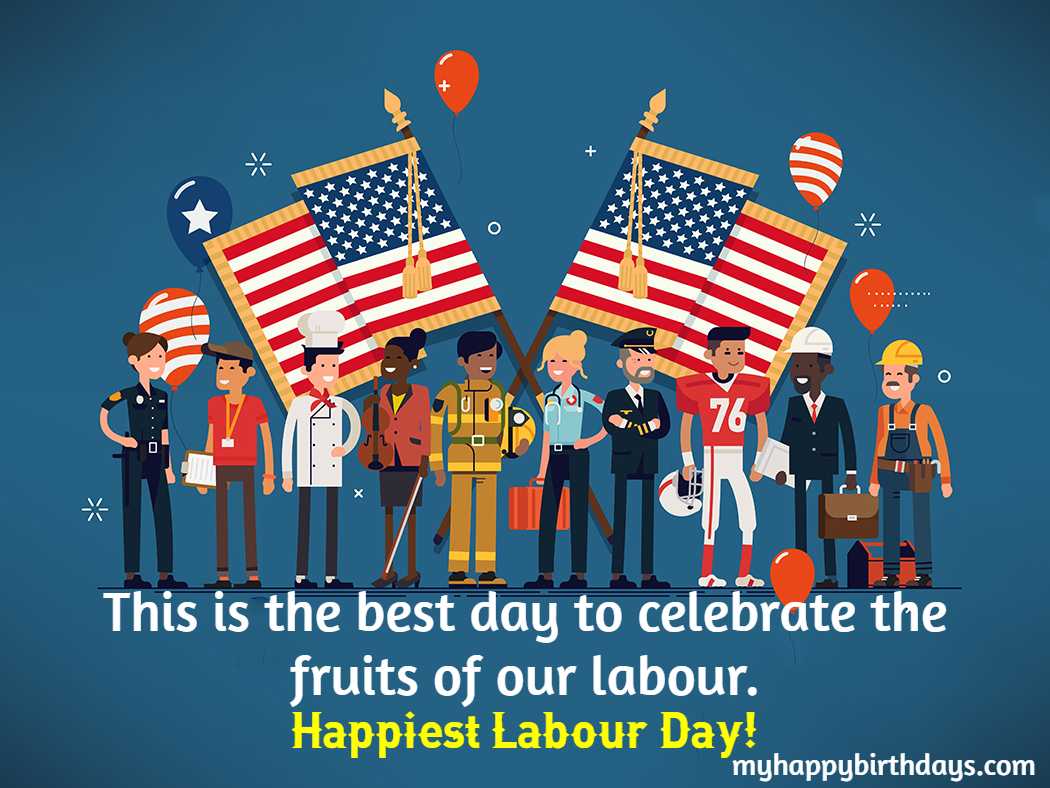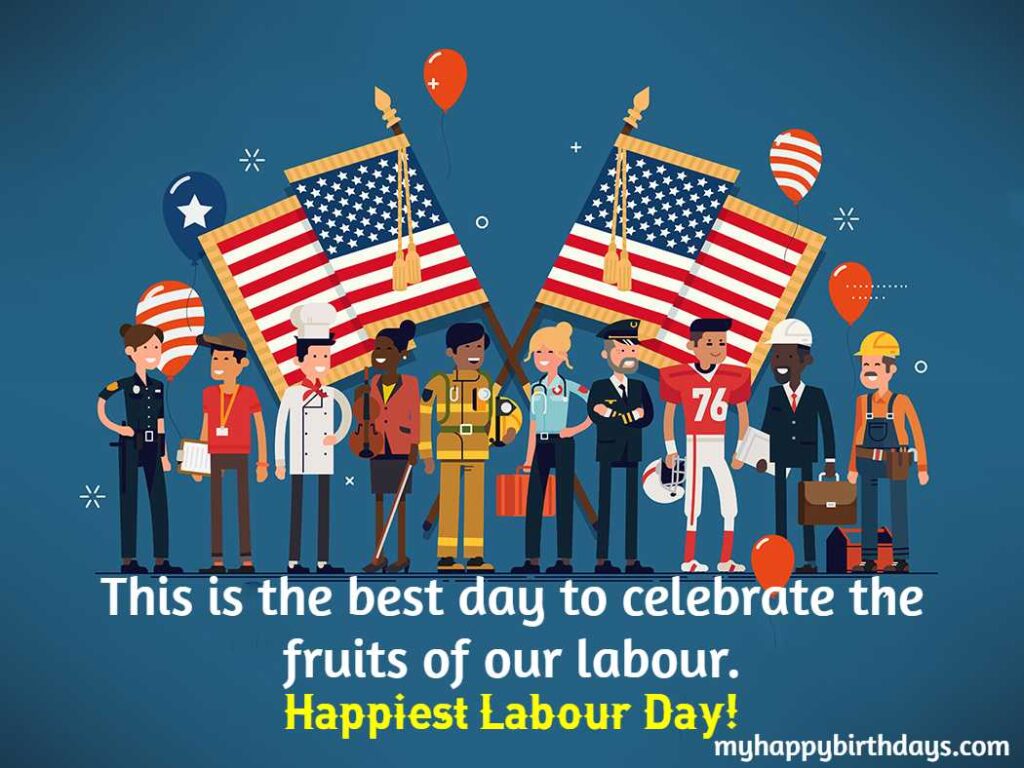 Happy Labour day! It is a great day to celebrate each other and to share joy and happiness.
Sending you the best wishes, respect, and appreciation to the workers of every field. Happiest Labour day!
We have now another great chance to sit down and celebrate the labor day that builds up the foundation of our beautiful land. I wish all the hard-working workers a blessed and happy labour day! Keep smiling!
You deserve a great celebration for getting the job done every time. This is your best time to relax and enjoy the company of best friends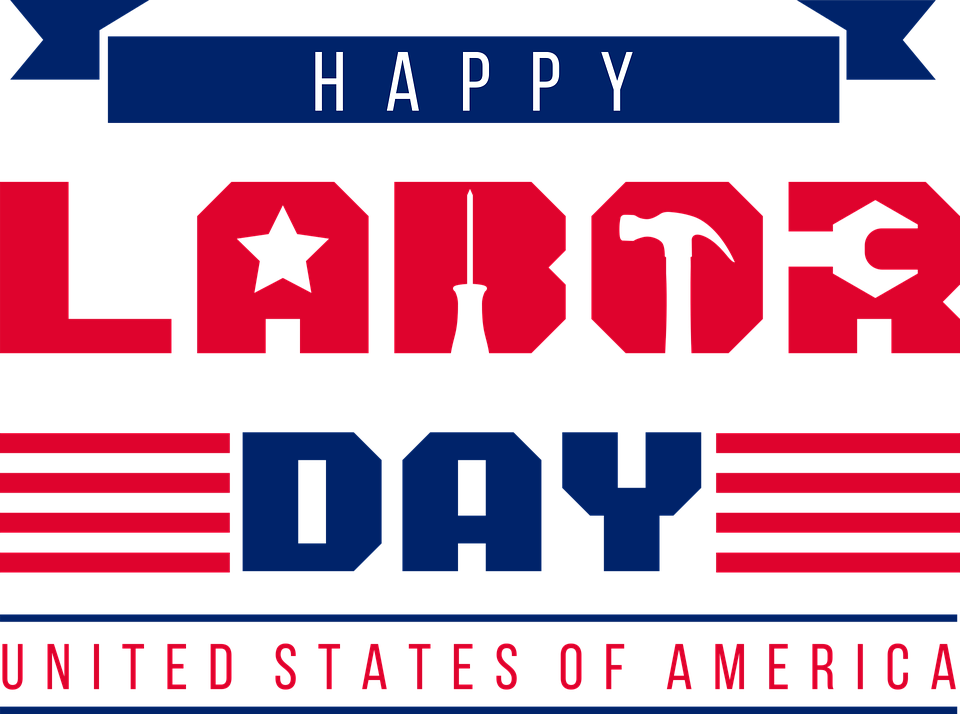 Have a great Labour Day! Labour day is vital to acknowledge the efforts of the workers who provide the best and quality service.
Every man deserves to be celebrated and every job deserves to be respected every day. Have a fantastic Labour Day to all the hard-working workers.
Labor Day is a well-deserved homage for all those who work very hard. No matter what types of work you do. Happy Labor Day to you.
Happiest Labour Day to you! It is a great time for all the present and past workers, who have offered us their selfless services for our comfort.
Each and every piece of technology and equipment in the modern workplace is made of thousands of parts. Each part is a priceless component made by people like you. Happy Labor day!
It is a great time to celebrate the struggles and success of your working life. This day is dedicated to you for your immense hard work. Happy labour day wishes to you!
Advertisement
Best International Worker's Day Wishes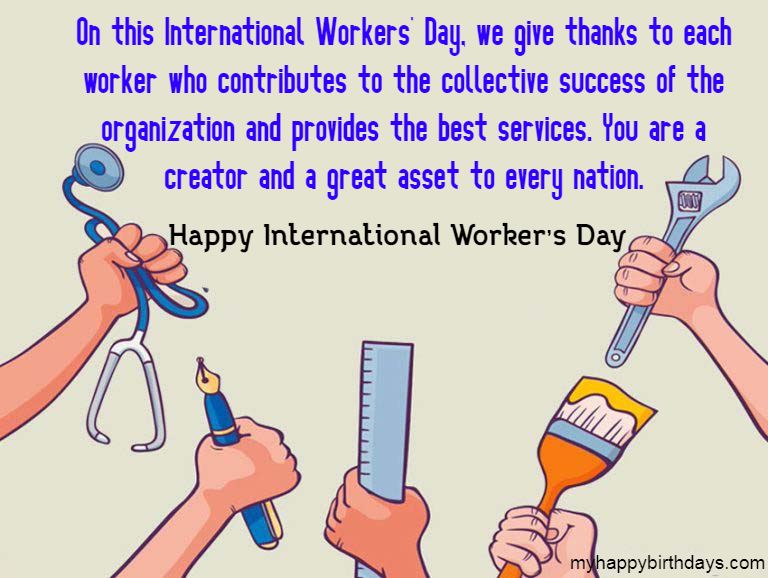 Wishing you the best, joyous, and prosperous happy international workers' day for every worker who provides us daily service.
A worker is an important asset for any nation and today is your day of celebration. We are very proud of you and continue providing great service to the nation. Happy International Workers' day to you all!
Happiest International Workers' day and salute to all the workers who work relentlessly every day to bring stability and peace to their societies and families.
I was wondering that there must be more than one day a year to honor the efforts of our hard-working workers like you. Have a great Happy International Worker's Day!
Happy International Workers' day to the respectable workers that work all year long to develop society and meet their goals zealously. We are very proud of you to offer the best services.
Your commitment and dedication to your work are much appreciated. Have a Happy International Workers' day
Dear loving workers, this day is for celebrating your contribution and accepting sacrifices. Keep up the good work for the nation. Happy International Workers' Day!
You put a lot of great effort into everything whatever you do and you deserve to be admired by a beautiful nation. May you prosper and grow more in your career. Have a fantastic Happy International Workers' Day!
Happy May Day Wishes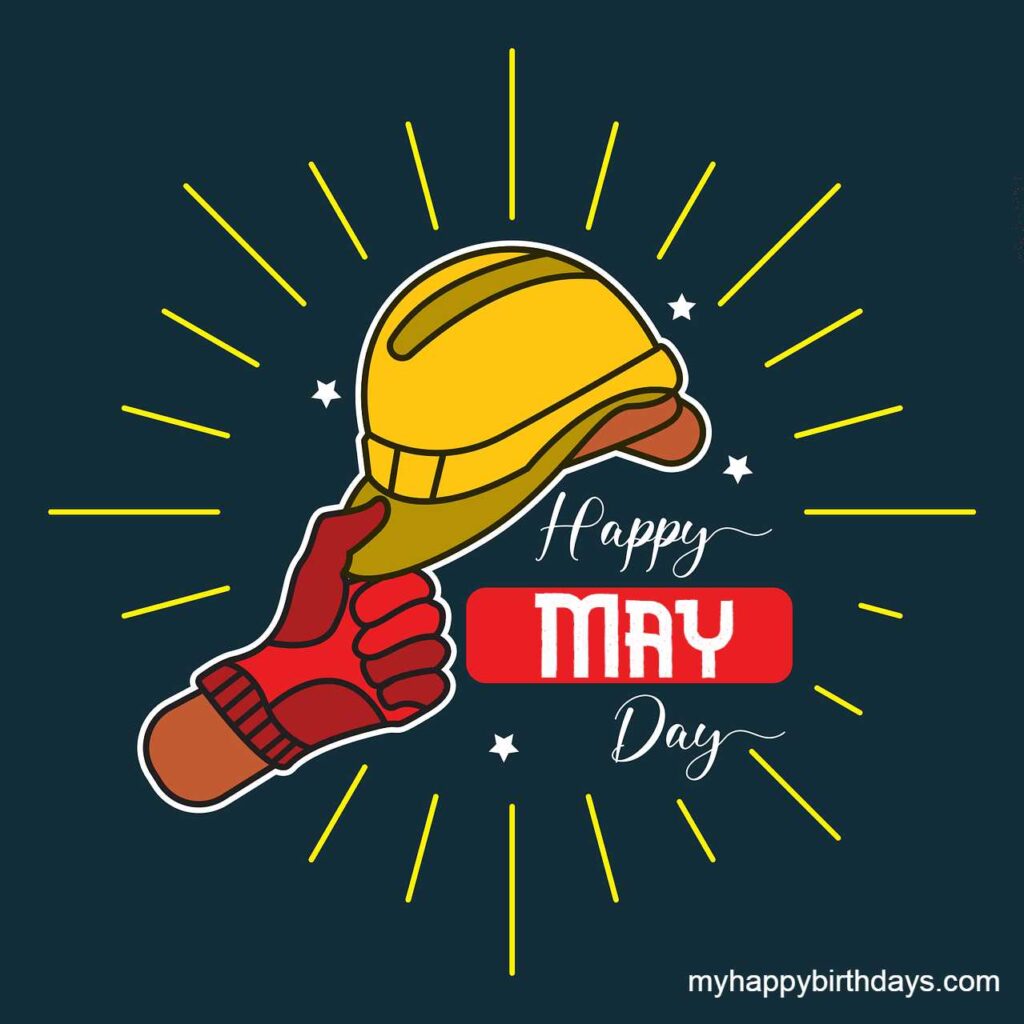 May Day holds significance to all the workers of the world because it is dedicated to their immense hard work and services. Happiest May Day to them!
Our workers are the hidden backbone of a nation and because of them, we are able to stand strong. Happy May Day to all the workers out there!
True liberty lies in doing working hard. Rest has meaning in diligence. Happy May Day!
Wishing you a blessed and prosperous May Day to all the respected laborers of society. They deserve to be treated very well not only today but always.
The power of workers – solidarity is the unstoppable wave that can create a change in any country. Happy May Day wishes to them!
Health and wealth are fruits of labor. Labor leads to a painstaking journey and provides us great services to the nation and society. Wishing you a great Happy May Day!
Sending best wishes of Happy May Day to all the respected and deserving workers of the world! Happy May Day!
Have the greatest Happy May Day! Thank you so much for pouring your soul into your dignified jobs every day and giving us the fruits of your relentlessly hard work.
Labour Day Quotes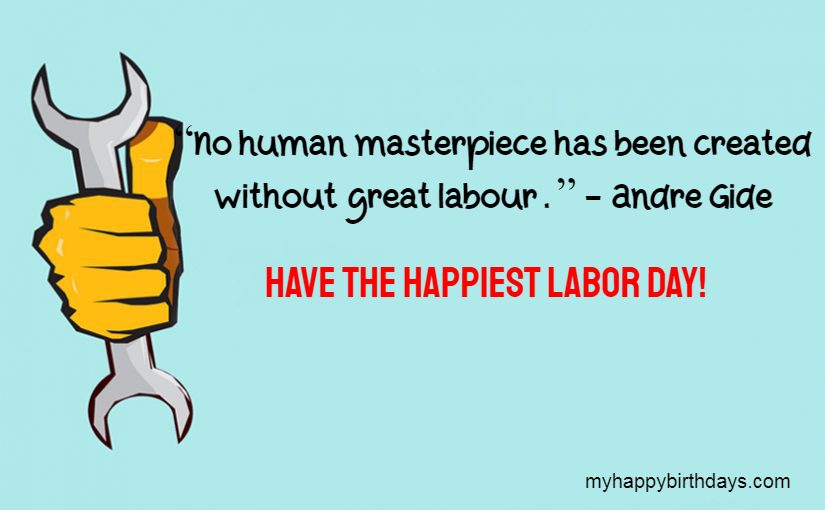 "Follow your passion, be prepared to work hard and sacrifice, and, above all, don't let anyone limit your dreams." – Donovan Bailey

"Without labor nothing prospers." – Sophocles

"As we celebrate Labor Day, we honor the men and women who fought tirelessly for workers' rights, which are so critical to our strong and successful labor force." – Elizabeth Esty

"There is no substitute for hard work." – Thomas A. Edison

"Just try new things. Don't be afraid. Step out of your comfort zones and soar, all right?"– Michelle Obama

"No human masterpiece has been created without great labour." – Andre Gide

"Whatever you want to do, if you want to be great at it, you have to love it and be able to make sacrifices for it." – Maya Angelou

"Labor Day is devoted to no man, living or dead, to no sect, race or nation." – Samuel Gompers

"A lot of hard work is hidden behind nice things." Ralph Lauren

"Our labour preserves us from three great evils. weariness, vice, and want." – Voltaire


Final Words
Labour is an integral part of our nation, society. And the prosperity of the nation and individuals is tied closely to the labor and workers' hard work. Without hard-working labour no nation can function completely if the workers disavow to go to work for even a single day. That's why our workers can be respected and treated by their job providers without any discrimination and must be allowed to take proper enjoy and rest from the work. On this May Day or Labour day, share your heartfelt thankfulness and appreciation to all the labor out there.