Happy Birthday Messages To Grandma
Are you looking to send birthday wishes to your grandma? Don't worry, here you can find the best wording for your beautiful grandma.
This should be extremely special when it comes to a happy birthday grandma. Our grandma is called our second mother and we must feel very thankful to her. They also play a vital role in the family specifically these days, when both parents are extremely busy.
We must honor our grandmas in a very special way and on their birthday we have the best opportunity to do so. However, oldies are not always goldies, even you cannot help feeling nostalgic when it comes to people that remind you of your childhood.
Our lovely grandmothers are almost precious to us, and they are often found to symbolize innocence and purity. In movies and stories, they are the only ones that tell us fairy tales, they are the ones that bake cakes, and give us a good night kiss.
As far as grandma's birthday is concerned, share some beautiful words of gratitude and love with your grandma/grandmother on her special day. Pic any sweet and touching happy birthday grandma wishes on your grandma's birthday and make her feel extraordinary and proud of their grandchildren.
Happy Birthday Grandma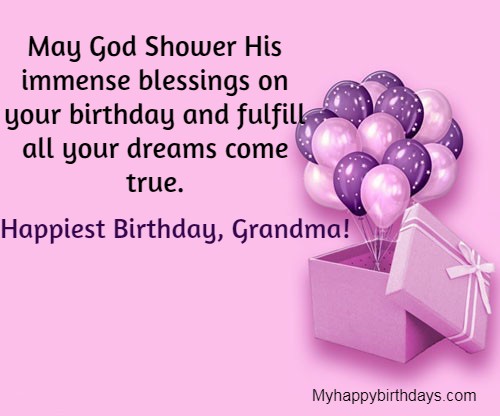 Wishing you a happy birthday my beautiful grandma! You are the most crucial member of our family. You are the only one that holds us together.🎂
You know dear grandmother, I am the most fortunate child in the world because God has blessed me with the world's most beautiful granny. You are my everything, and I will do everything to bring a smile to your face. Many happy returns of the day, granny!
To my sweet grandma, I wish you to always be healthy and happy today! Happy birthday my beloved old woman!
Happiness and love to the woman who gave me many warm hugs and huge attention all these years!
I would like to thank you from the bottom of my heart for this very special day to the lady of my childhood. Thank you so much for being part of an amazing grandmother in the whole world. Happy birthday to my precious grandmother! I love you so much!💖
Wishing you a fantastic birthday to the best grandma in the world! When I feel down, you always know how to motivate me. I hope each experience that you have today makes you happy.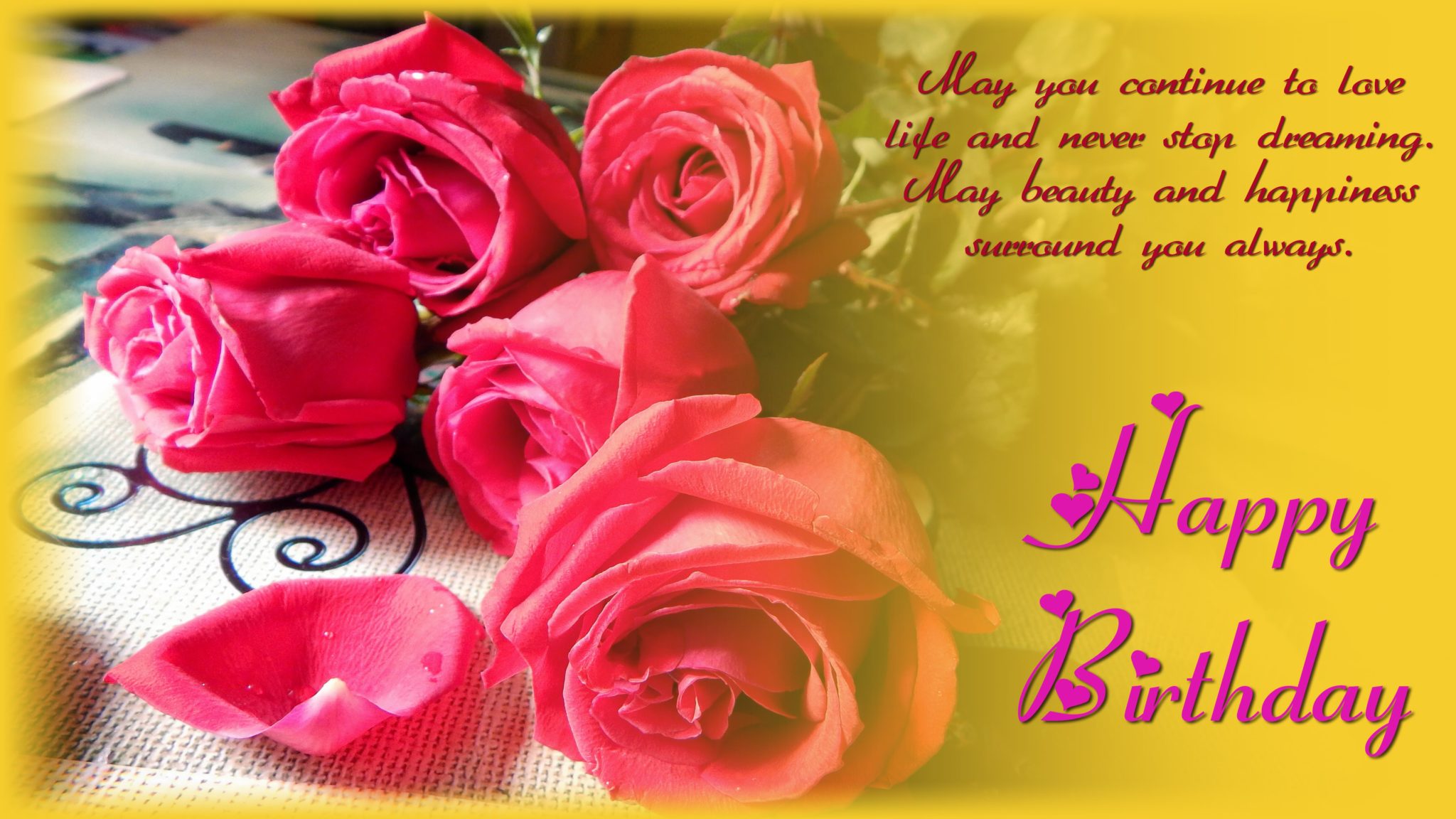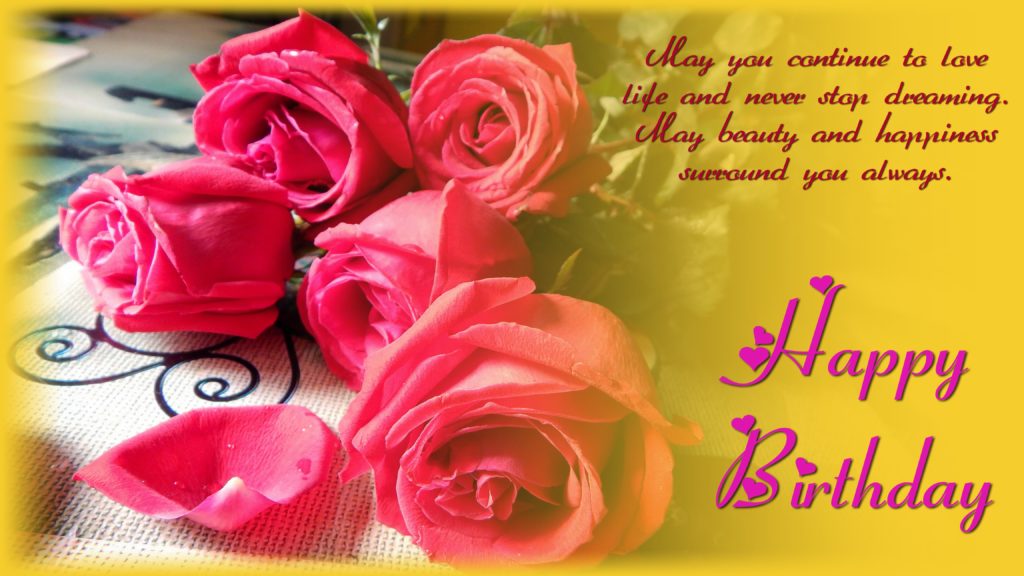 You are the only woman I appreciate. You are the woman who taught me how to live and live. May your birthday be unforgettable.
Have an amazing birthday for my grandma! You are the kindest and sweetest I've ever found. Enjoy the day to the fullest.
Advertisement
Dear grandmother on your birthday, I want to let you know that I love you more than you'll ever know. No one in this world can ever take your place in my life or change my love for you. You are the real happiness that holds in my heart. Happy birthday, grandma!
I am very proud of you my lovely granny. Your wisdom, kindness, and love are the things I wish to inherit from you. Warm birthday wishes to you dear grandmother!
Read More Wishes Here
Happy Birthday To Brother
Birthday Messages For Daughter
Happy Birthday Wishes To Sister
Best Birthday Messages
Funny Birthday Wishes For Grandma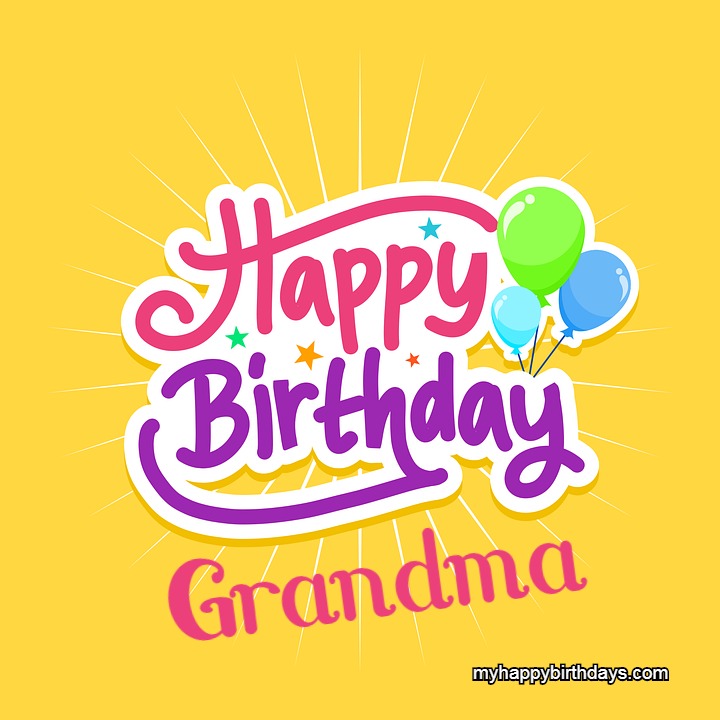 Yay!, Grandma, you've finally reached that point in life where you welcome senior citizen discounts and bid farewell to full price. Happy birthday!😅
Wishing you a very happy birthday to the old lady who is my father's mother. May you rock the stage today without needing a hip replacement, tomorrow.
It's your special day today, grandma! Here is to cover up all the wrinkles and don't forget to cover up your arms. Happy birthday!
Dear, grandma if most women were to age beautifully as you, then companies that produce beauty care products would be out of business now. Happy birthday to beautiful, grandma!
Cheer up, my lovely grandma. Your old age is something that doesn't last long. Just joking! Have a very spectacular birthday!
At this juncture, I can say with certainty that you are now officially too old to ever die. Have an amazing and marvelous birthday, my dear grandma!
Grandmother, may God keep on blessing you with good luck, and may your good luck keep on making your enemies miserable. Have a great birthday ever!
My warm birthday wishes to my lovely grandma! May your dentures stay in your mouth as it is when you are going to bite into your birthday cake!
Happy 100th birthday to my grandmother! Don't deny it! I know how old you really are.
Happy birthday dear, grandma! May God bless you with so old that you can't boast of even a single tooth.
Motivational Birthday Messages For Grandma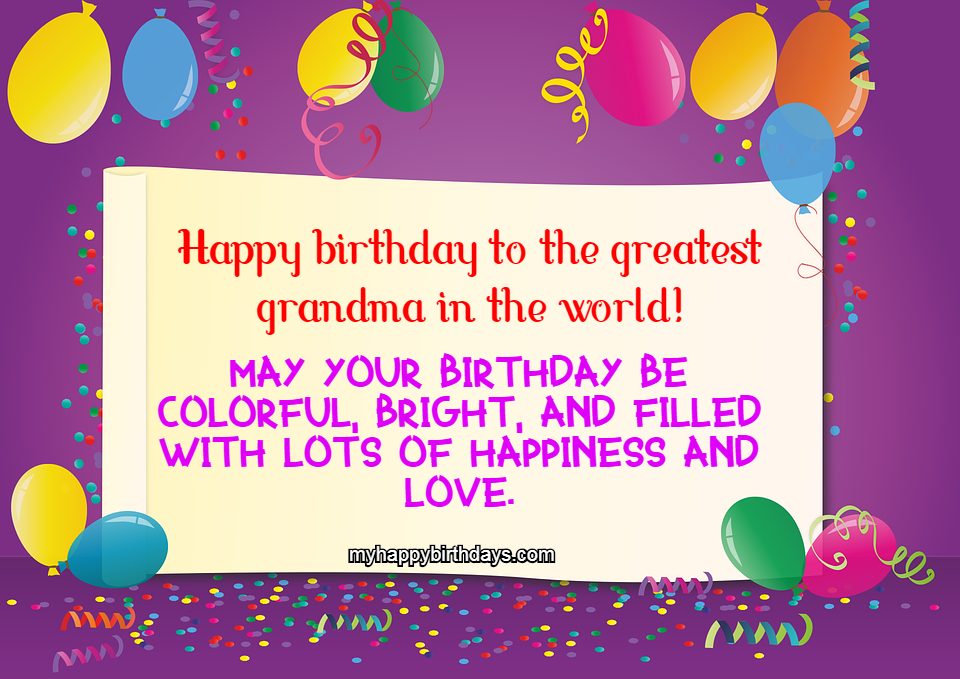 On your birthday, grandma, I hope that you can see the wonderful future that you had before you. Still, there is much to see and do. Dream as big as you want, then make all your dreams come true. Happy birthday!
My sweet grandma, the ability to move forward in life is like a blessing for us. As you are going to celebrate your birthday, accept that you possess that ability. Happy birthday!
Granny, your life is so amazing because you are the epitome of what real happiness is. Wishing you a wonderful birthday full of energy and motivation!
Granny, your achievements have shown me that I can do anything that I set my mind to. As you celebrate your special occasion, think about the things that you still want to do. Happy birthday to granny!
Have a great happy birthday, grandma! You always help me push the best. Today, I would like to do the same for you. Whatever you are going to do, go and do it.
Your active lifestyle, beautiful face, and good health are better than any young woman. Happy birthday, dear, grandmother!
Grandma, please always keep in mind that age is only a number and that you can still achieve your dreams with courage and faith. Happy birthday!
You're such a wonderful person who has the superpower of simplifying any complication of life. Your loving and simple hug is enough to motivate me. Happy birthday super fly, granny!
I pray that you always have the courage & strength to light up your charming face with a smile regardless of the situation you find yourself in.
My lovely granny, I take a look at you and I see a strong, determined, and beautiful woman who doesn't give up easily. Never ever give up in life since your determination and strength inspire me a lot. Happy birthday!
60th Birthday Wishes For Grandma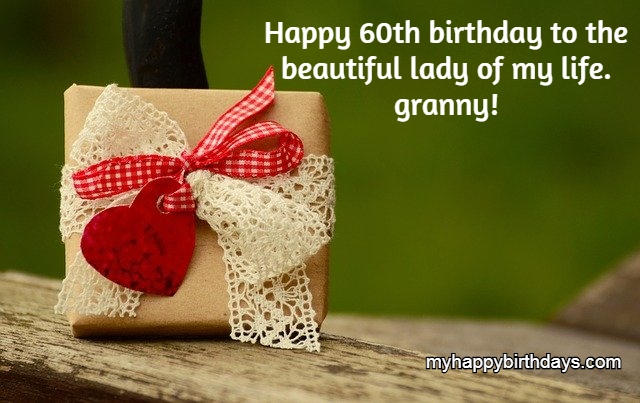 Happy 60th birthday to an exceptional grandmother! Granny, you are really cherished. May God bless you with a new chapter of your beautiful life.
Dear, grandma, I am sending you a huge hug and warm wishes on completing the 60th year of life! I hope that you will be in good health and shape for many more years to come. Happy birthday!
I wish you the youngest 60-year-old woman a happy birthday! Grandmother, may you have an incredibly healthy and happy life for the rest of your life.
Indeed, your wrinkles describe the journey of your life and it was gorgeous and amazing as you, grandma. Have an outstanding birthday full of happiness, love, and care!
My sweet grandma, I will do everything just to ensure that your heart never misses happiness and joy as you are such a spectacular person. Happy 60th birthday!
You've shown and taught me love, patience, and kindness. Whatever I am now is only because of you. Thank you, grandma, for everything. Happy birthday, grandma!
The love and kindness that you show me always take my breath away. I will always treasure you, granny. Happiest 60th birthday!
We are fortunate and blessed to have a grandma like you. Your only presence is a breath of fresh air. Happy birthday, my lovely grandma!
Wishing you the best 60th birthday to the most beautiful woman of my life! I never felt alone since you're always beside me. You are the most perfect companion and strength. Thank you so much for everything, grandma.
There are thousands of bright suns that are not enough for the light that you bring into my life. May your special day be full of music and light, just like you. Happy 60th birthday!
70th Birthday Wishes For Grandma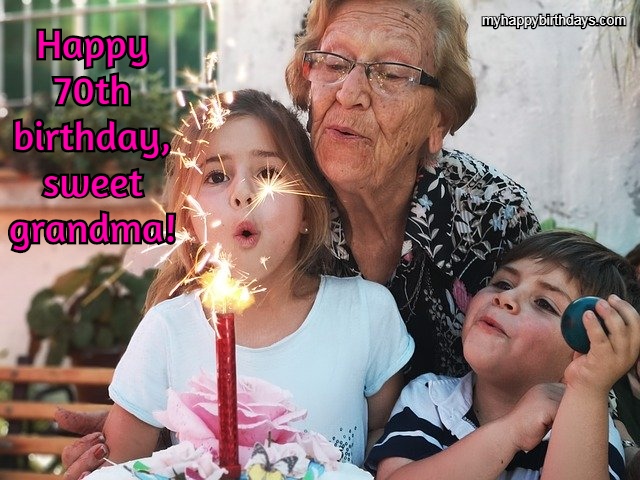 There is no woman on this planet that can compare to you, grandma. Thank you for your unconditional love and for guiding me through life. Without you, I would be lost. May God considerably bless you as you celebrate your 70th birthday.
Dear granny, I can still remember those beautiful days when you used to read bedtime stories to me as a child. Still, I can feel your presence beside me. Wishing you an awesome 70th birthday with love and respect!
This is your very special day, our beloved grandma! As we celebrate this exceptional day with you, I want to tell you that I cherish every moment I spend with you. Have a splendid happy 70th birthday!
At the age of 70, you've still the most beautiful eyes in the world and your personality says all about your beautiful journey in life. Your big heart is one of the most precious items I've ever found in my life. Happiest 70th birthday to my charming grandma!
Grandma, you are an incredibly beautiful person in my life. On this day, I pray that God will bless you with health, wealth, and all the important things you've given up just to put happiness and joy into your heart. I hope you enjoy each and every moment to the fullest on this 70th birthday. Happy birthday!
I am really thankful to God for making you a blessing to me and the entire family. Now, enjoy your 70th birthday celebration in a big way. We love you so much! Happy birthday!
Have the best 70th birthday for grandma! Congratulations on achieving this milestone. This family is so fortunate and blessed to have such a remarkable person like you in it. May God bless you with a long and healthy life forever!
I will never forget all the encouragement and kind words that you've given to me as a child during my low days & failures. Thank you from the bottom of my heart for all the things you've done for me and our family. Happy 70th birthday to the loveliest grandma!
For almost 70th years, you have lighted up the lives of uncountable people, including me. I hope that nature rewards you back exorbitantly for all the love and happiness you have in the hearts of others. Happy birthday!
Whether it's your 60th, 70th, 80th, or 100th birthday, you look as charming as ever, granny. Happy birthday to the most outstanding and beautiful woman!
FAQ
What do I write in my grandma's 70th birthday card?
1. Thank you so much dear grandma for all the support and for teaching valuable lessons. I hope your birthday is the best birthday ever. Happy birthday, grandma!
2. I wish you good health, peace, and happiness, love on your special day. Have an outstanding happy birthday to my dearest 70-year-old grandma!
3. I am very grateful to have a grandmother like you in my life. I am eagerly waiting for many more beautiful moments to come. Enjoy your birthday!
What should I write in my grandma birthday card?
1. I hope your day is as amazing as you have always been to us. I love you so much!
2. Hope your birthday is one of the best birthdays ever. Whatever I am today only because of you. May God bless you with good health and longevity.
3. Dear grandma, thank you for being my hero and best friend! I love you infinitely.