If you are looking for happy birthday auntie messages, you have landed in the right place. Choose the best words for your aunt and make her day special.
Birthday Wishes For Aunt – Your aunt is like a second mother and one of the most crucial women in your life. They are always ready to look after you when your parents are out of home or busy in any which way, and they love you like their own child.
Also, our aunts hold a very special place in our lives. No matter whether your aunt lives far or near nevertheless, she has always been there for you since the very beginning. No matter if it was holiday time, family get-togethers, or Heart touching birthday wishes time, it's been a beautiful and pure relationship with your aunt.
They have taught us about life, love, and family throughout our life. Today, your turn to share your love, feelings, and respect through birthday wishes for Aunt or birthday wishes for your auntie to show how much of an impact she made on your life.
Find the best word for your beautiful aunt to write on a card or simple text to let her know how much she has impacted your life every day and cherish every minute you spent together.
We hope you find the best word for your aunt to show how much you are excited and love to celebrate this exceptional day for your aunt.
Birthday Wishes For Aunt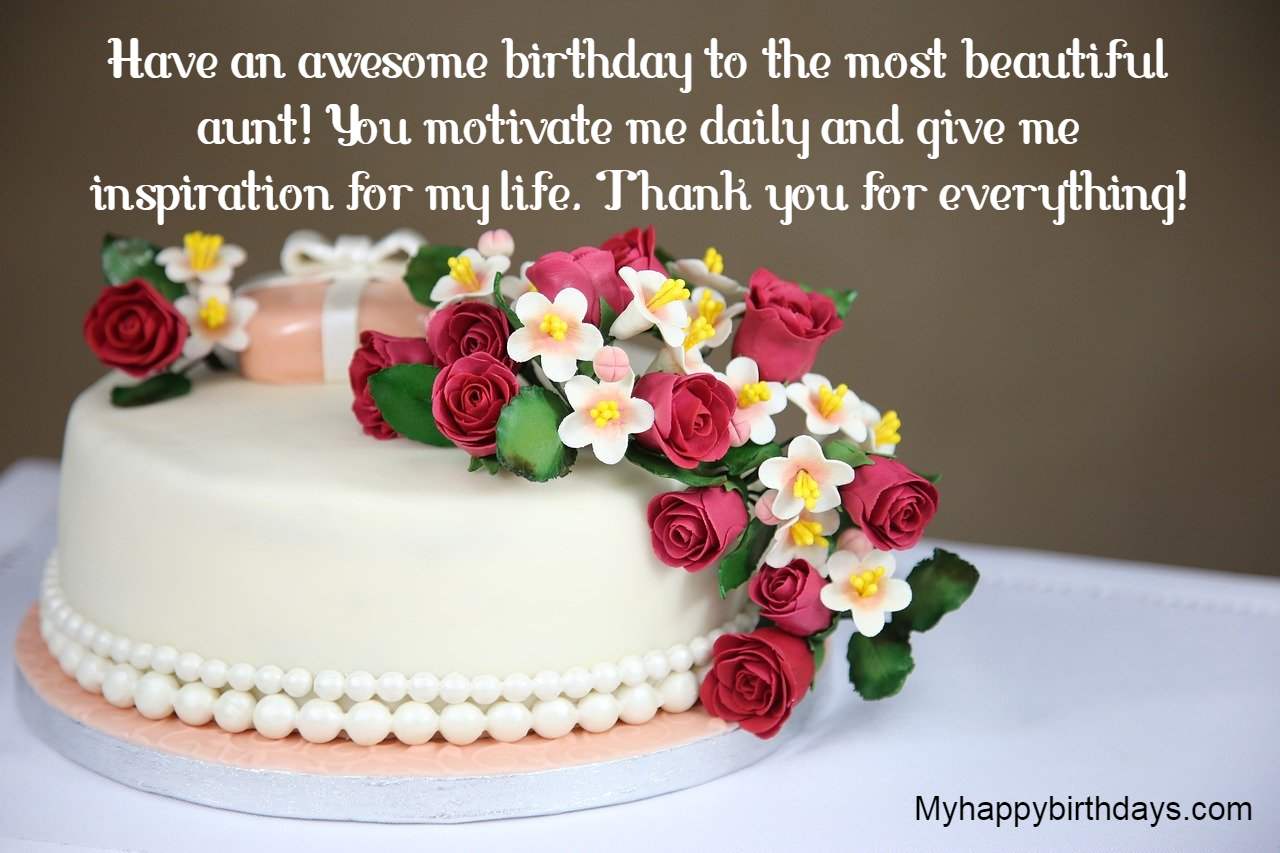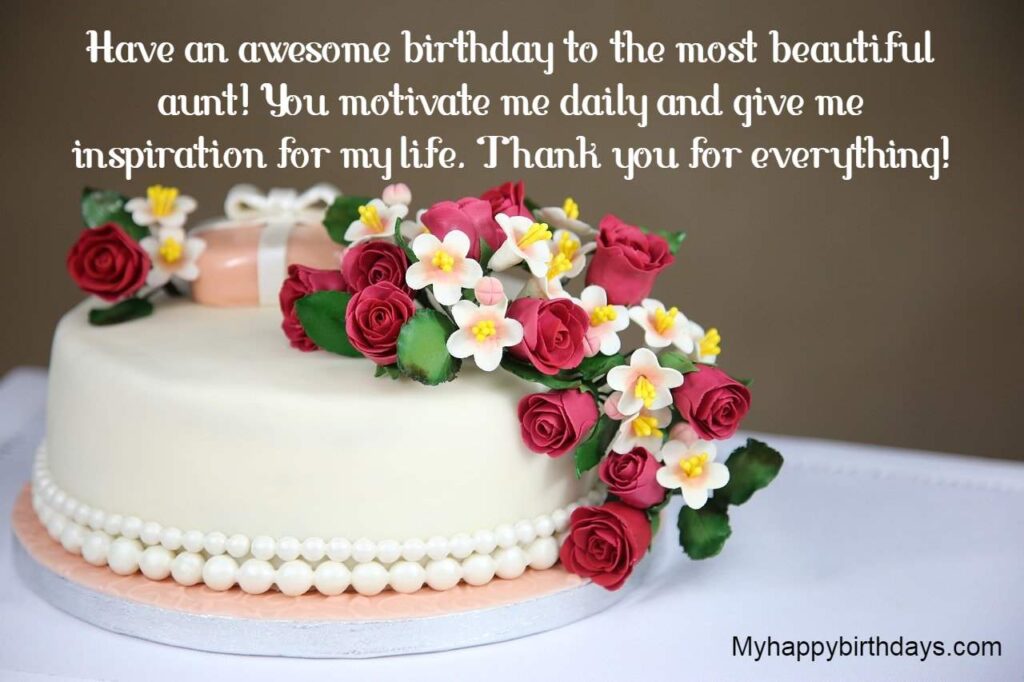 Happiest birthday to the one and only my sweetest aunt! Thank you for making my life wonderful and filled with kindness and love. Have the best day ahead!
Dear aunt, I still remember those days when my mother was not present and used to go to a job. You were only there for me to look after me. I can never forget your importance in my life more than my own mother. Have a blessed birthday to the most valuable aunt ever!
Sending you the most wonderful birthday wishes for my aunt! You've always been a crucial person in my life. Not only you are a part of my family but also my friend. I pray and wish you all the love and joy in the world forever.
I feel very blessed to have you in my life. Today is your special day, and I think of all the blessings I have received from you over the past few years. Wishing you the best future and birthday. Happy Birthday Auntie!
Happy birthday to my loving, caring aunt. You literally brighten not only my world but also everybody's world with your beautiful smile. I hope your special day is as wonderful and cool as you are. Happy birthday, aunt!
On this auspicious day. I wish you a cheerful birthday, so much love, and good health. Nobody deserves the best from life more than you do. I wish you find great success ahead. Happiest birthday, dear aunt!
Have an awesome birthday to the most beautiful aunt! You motivate me daily and give me inspiration for my life. Thank you for everything!
Life can change, stars can change their positions, the sun can stop shining for a day, and your selfless love for me will never fade away. Thank you so much aunty for loving and taking care of me. Happy birthday to my auntie!
Advertisement
You are my first teacher who has made a great impact on all walks of life. I have grown up listening to all your fantastic stories. Have a wonderful birthday, adorable aunt!
I wish a happy birthday to the best aunt in the world! Since you entered my life, I have learned so many things from you. I love and cherish every moment I spend with you.
To my talented and brilliant aunt, happy birthday! Wishing you a day filled with laughter, beautiful moments, and happiness.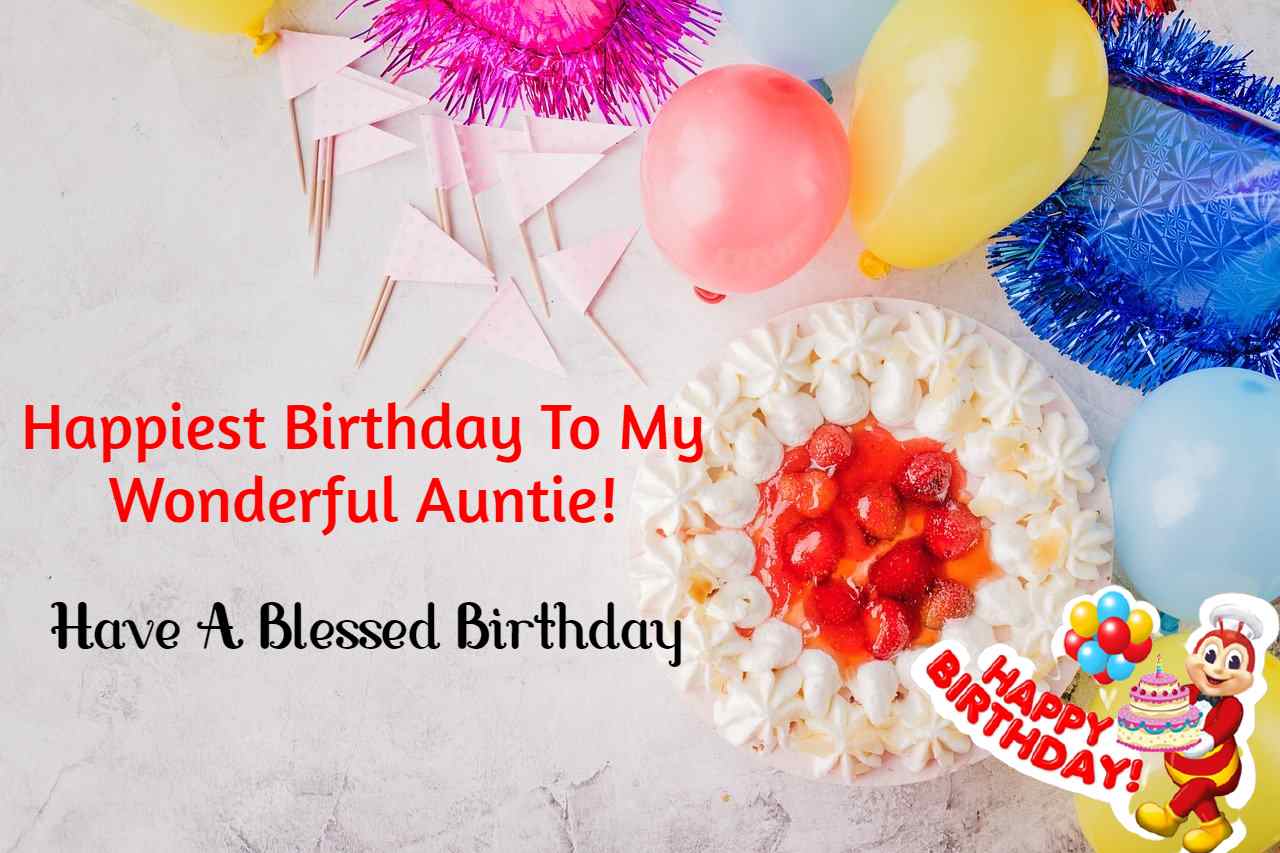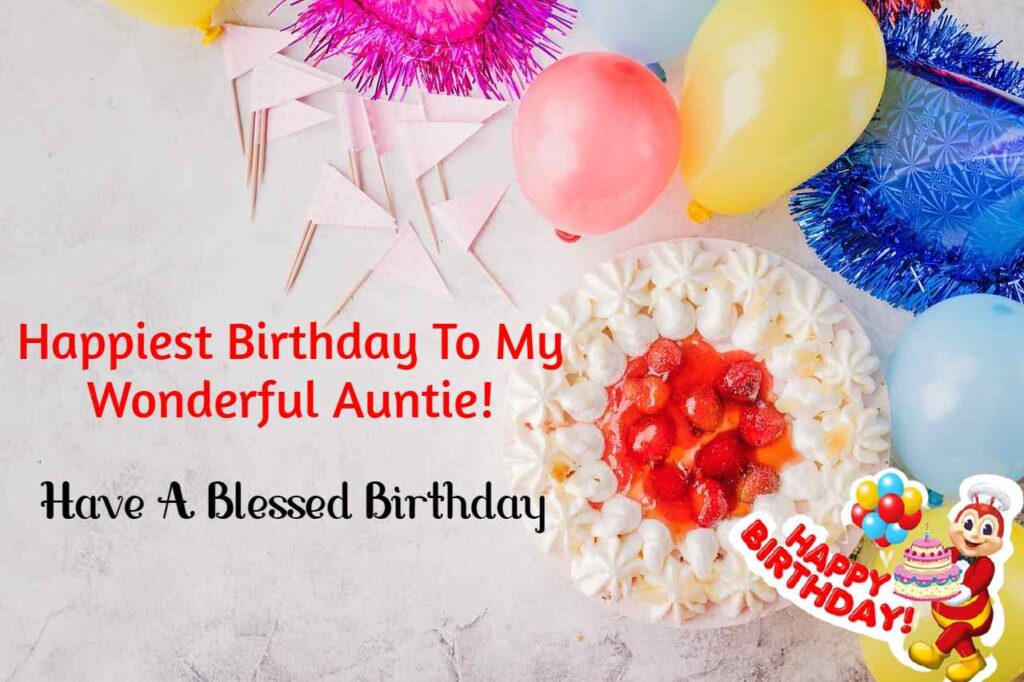 Happiest birthday auntie! You are an amazing aunt. You're such an exceptional part of our family. You are like my best friend to me. I hope your special day is the best one ever. I love you so much, aunty!
Because of your presence in my life, I feel appreciated and loved. Because of you, I feel strong and confident enough. Thank you aunty for your love and support. Happy birthday!
My childhood was outstanding for a few wonderful reasons, and you are one of them. Thank you so much aunt for caring, supporting, and loving me. Have an outstanding birthday to my fascinating aunt!
Have an awesome birthday my lovely aunt! Today, I wish you all the happiness in the world. May God bless you with everything.
Mom and Dad have given me looks and brains, but all of my sense of humor and charm come just from you. Happiest birthday to the best aunt in the world.
To my charming and beautiful auntie, happy birthday! You are so cool, funny, smart, and talented. I hope I grow up to be just like you.
I am fortunate I have an aunt like you. May live 100 years more so that we can create more beautiful memories. Happy birthday, aunt!
However, you are not my mom and more than a mom. Because you have given me so much love and care for many years now. I am very grateful to you. Thank you so much for holding my hand during my hard times. You are the best aunt in the world. Happy birthday!
Sending you my heartfelt wishes on your special day. May God be blessed you with everything wherever you go. Happy birthday!
I am the luckiest person on earth for having such a loving and caring aunt like you. I hope that all your wishes and dreams become reality on this auspicious day. Have a wonderful birthday ahead!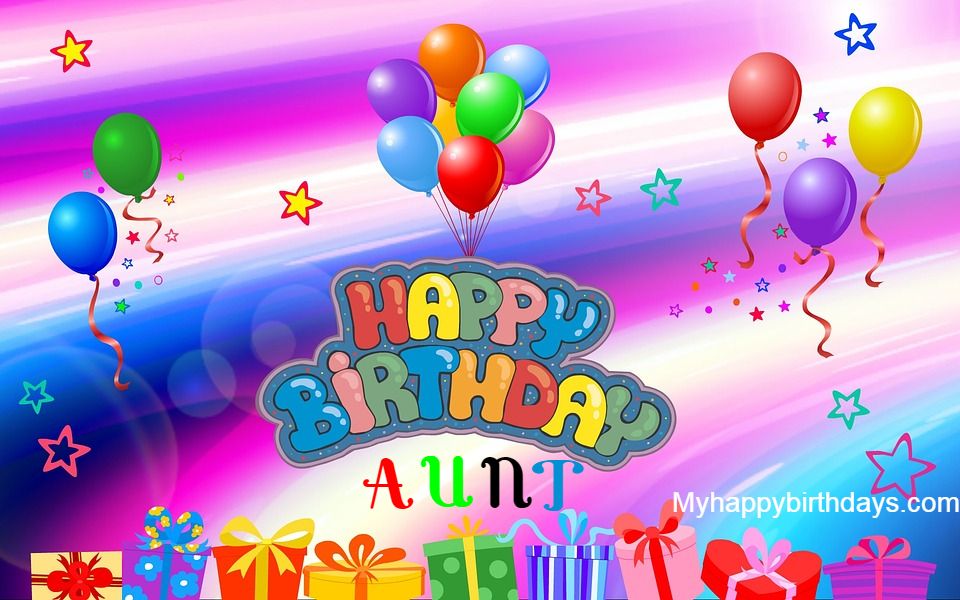 Spending the best memories of life with you is the best treasure I can ever have. Thank you for coming into my life and teaching me so many bitter truths about life. Have a blessed birthday, lovely, aunt.
It's a wonderful day because we get to celebrate your birthday every year with you and how much you mean to all of us. You are such a humble and great aunty, and best friend. We hope you have a fantastic birthday.