Farewell Message
It is very difficult to say goodbye to those who are very close to us. Especially, when your colleagues & co-workers are about to leave the job or your teachers are about to retire and when our friends are about to far away from us, farewell messages could be the ideal way.
This is a very depressing moment for all of us. Still, we have to say goodbye to them, you must cherish the best times you spent with your loved ones, teachers, colleagues, co-workers, and pray for their success.
Saying farewell to a co-worker who has always been supportive for years could be really painful but showing your respect & love towards him/her is much more important to express your feelings.
So, it is high time to say some heartfelt words of admiration or even with some sweet words to say thank you to them. You can also wish them good luck in their new life.
Here are some best farewell messages to bid farewell to your dearest ones with a lot of care & love. Share these on WhatsApp, Facebook, Twitter, and Pinterest messages to express your feelings via some sweet words.
Best Farewell Messages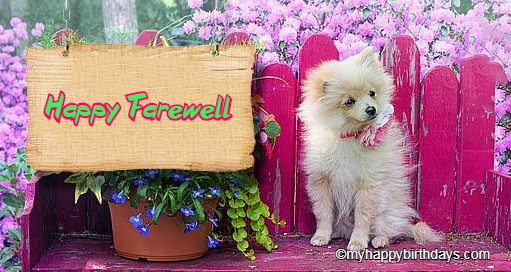 Now, you are leaving a ton of sweet memories with us today. We will miss those wonderful memories of each and every one of us. Have a great journey ahead!😊
There have been times when I have been a little bit rude to you. Today, as we part, I want to tell forgive me for all the rudeness. Have a great future ahead!
Success will not find you no matter where you go & what you do. As you are leaving us today just know that my heart will always find you in it.
Go ahead and find your glory. But you never forget the ones you shared the journey with. I wish you good luck with your new life!
Every beginning has an ending. But our ending is getting with a lot of beautiful memories and love. We will miss you. Happy journey!🤗
You have been an inspiration to all of us, and we've enjoyed a lot working with you. We wish you a big success where you go. Have a spectacular life!
Today, we are going to say goodbye to each other. But there is no reason to feel sad at all. Think about all the happy memories we spent, shared. Happy Farewell!
Having a friend like you in the workplace is a kind of gift. I've always appreciated you for what you've done.
Advertisement
This is not a time to weep out. It is time to fill your heart with new hopes for the new life. We will always get in touch no matter where we are. Have a great future!
May the journey ahead be comfortable and enjoyable. Have a wonderful journey!
Also Read – Best Thank You Messages
Farewell Messages To Coworkers Or Colleague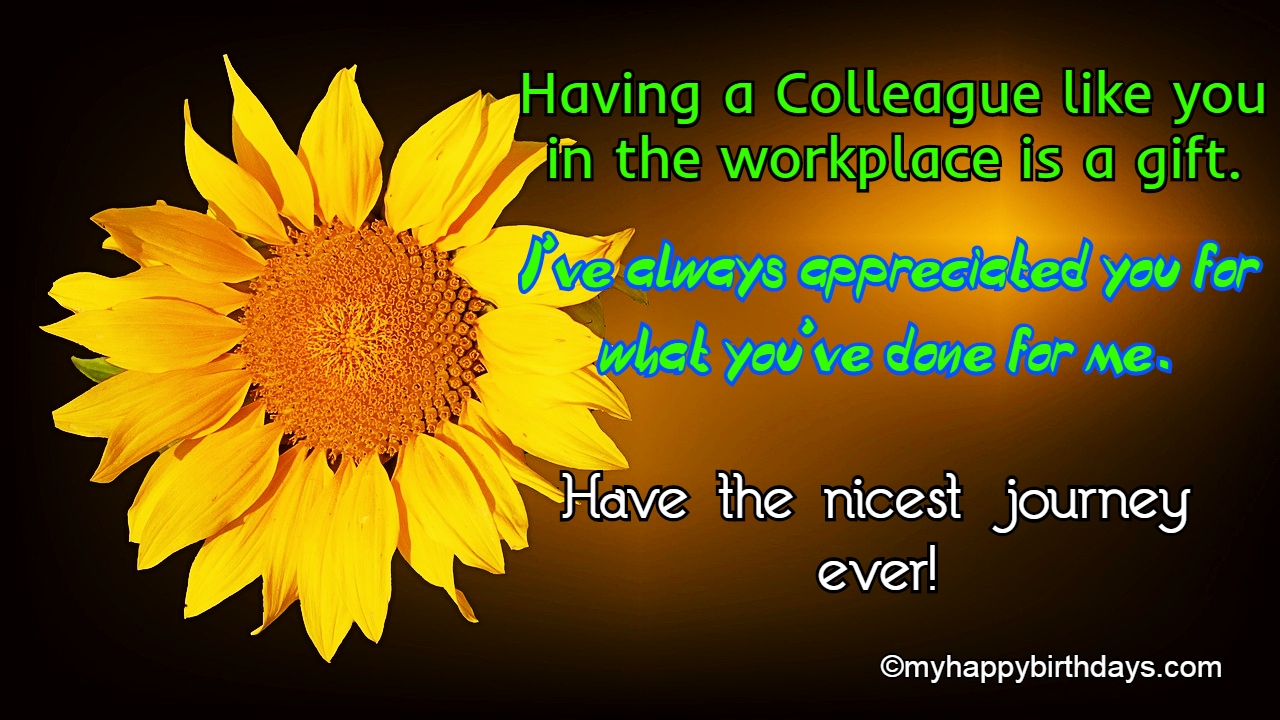 To say goodbye to a co-worker or colleague who is also your mate for years could be very despondent and difficult but, at the same time, it becomes very necessary to support & encourage your colleague who is going to leave the company.
Try these best farewell messages to your colleagues and motive them towards starting their new life by expressing your feelings.
I've learned a lot of things working with you in the past. I know and I hope you will succeed in your new position. Thank you and farewell!🤗
I have never known a colleague like you so intelligent and down to earth. You're leaving a lot of great and beautiful memories for each one of us.
You were a lot more than a co-worker. Because of you, this office always seemed like a family. Today, our hearts are weeping to say goodbye to you!
Even if you will no longer be my co-worker, but you will continue to be my friend. All the very best for beginning a new life!
You've always been supportive, inspirational, encouraging, and honest during your time here. Your new place is incredibly fortunate for you and you get all the happiness in the future ahead. Happy journey!✌
It doesn't really matter if you are with us or not, but your works will always inspire each and every person in this office. Have an awesome life!
Working with you has been a wonderful experience. I wonder if I will ever have a co-worker like you. Have a fantastic journey ahead!
On your last day of the office, I would like to express my sincere gratitude for all the things you've done for me and for all your kind gestures. Happy farewell, buddy!
Your presence has added so much meaning to my life. I hope you set a great benchmark there as well. Adieu and Happy life!
You are very kind, humble. and liberal with whom everyone would love to work. Wishing you the best future ahead!👍
Must Read – Congratulation Messages
Farewell Messages To Employee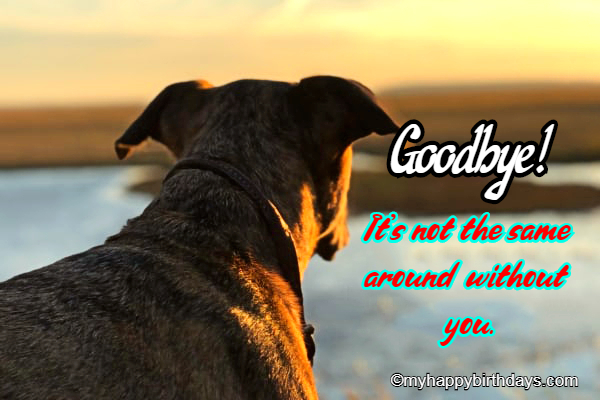 Whether your employee is leaving the company for retirement or to another job position anywhere else. This is high time to pay tribute to their employees who served a great time at your organization by sending one of these great farewell messages.
Have a look at some great farewell messages to employees that will get you inspired
You are a very kind employee in the office. It's no wonder you are going to a bigger place. Wish you all the best!
I would like to thank you for all the milestones you helped this company to achieve. You set an example for this company. Have an outstanding journey!
A perfect employee is one who motivates his boss as much as his boss motivates him. Thanks for being an inspiration for the company. The best journey forever!👏
Your hard works will always motivate those who worked with you. It will be very difficult to find a replacement for you! Goodbye and good luck! Have the best journey!
From friendship to mentorship to leadership, you have given this company a warm relationship in every possible form. Thanks for everything. Have a great life & journey!
You've not only contributed personally but also motivated others to make a difference. This company will always remember you as a great employee. Happy journey!
An employee like you is a symbol of professionalism. Thank you for bringing the best work. Have a lovely future ahead!!🤗
My farewell to one great employee. Your hard work & dedication were a vital part of our team. Thank you for providing your best service. Happy journey!
Dearest, employee, I want to thank you and extend my wishes as you bid farewell. You've been a treasured employee of the company always. Good luck and a fantastic journey!
Your services were imperative for our company, I will miss one of my finest employees. Goodbye and all the very best for your future endeavors.
Farewell Messages To Boss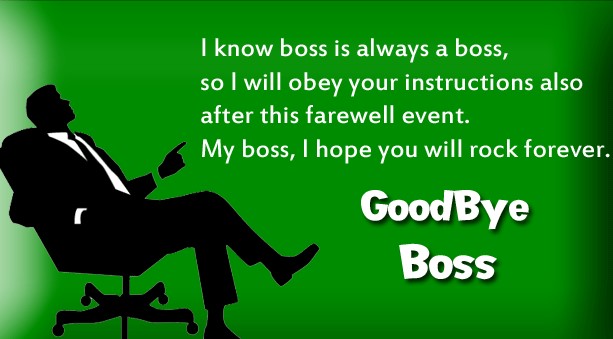 Saying goodbye to your boss or mentor who guided, supported, and also taught you every step of the way. It becomes an extremely heart-wrenching moment for all since it appears like a huge loss.
But you should bid farewell to boos with huge respect and a feeling of gratitude, make him feel so special on the last of the office.
Send these sweet farewell wishes to your boss on WhatsApp, Facebook, Twitter, and Pinterest.
Also, Read – Birthday Wishes For Boss
You made us believe in ourselves. No one couldn't guide us more successfully than you. It's hard to bid you farewell for us. But you will be missed forever! Best journey!
We feel fortunate to have worked under your supervision. You will always be missed every day by each one of us. Happy Farewell!
There were times when your bossy nature made us frown but at the end of the day, it was all good for our future. We are going to miss you a lot boss!
Dear, boss, your support, guidance, and inspiration will be missed more than your appreciation. You are not only the boss but also a good teacher. Farewell!
Success & failures are an integral part of the job but your advice and way of dealing with failures in the best. Stay happy and blessed. Boss!
As you leave us today, let us tell you that you were one of the best guardians for us and always will be. I wish you the best future ahead!
A boss like you is very difficult to get. You were more like a colleague and friend than the Boss. We will miss you. Have an awesome future!👍
Dear, Boss, you are a true leader and I salute you for that. I hope I could be as good as you. I am too depressed we won't work again. Wishing the best of luck in all your future endeavors.
On the last of your job, we would all like to express our heartfelt thankfulness for all kind gestures, Goodbye for your best future, stay blessed!
We wish you to continue supporting us and help in every possible way, we need you still in our career. Our best Farewell wishes for you to have a bright future!
Farewell Wishes For Friend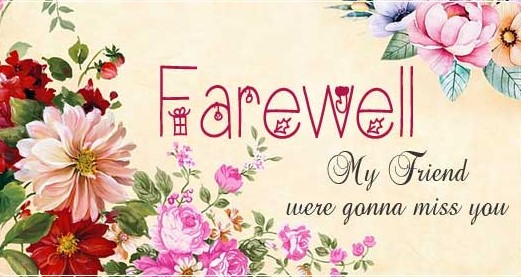 Friends are like the family you get to choose, your closest friends are your confidants, sidekicks, therapist, some of your biggest supports.
Even if they are leaving near or far, but you will always be there for them. Share your feelings with our best collection of farewell wishes for friends and make them feel happy.
Friends never say goodbye to each other. As deep inside the heart, they know that they'll be touch forever! Good wishes for your future!😊
We've many good memories of each other. It doesn't really matter where we are, but we will always feel close to each other thinking about the wonderful memories. Have a great life with a lot of love and happiness!
A true friend like you is a precious gift for life. My heart is crying today knowing that you will not be here with me anymore. I wish you a blessed life!
Now, you are going far away from me. But I know it is just a matter of time we will meet again, and our friendship will make us stronger. Happy journey!
The hardest part of life for someone is saying goodbye. Now, the time has come to bid farewell to each other. I wish you all the happiness, love, and peace in your new life.🤗
I feel that I have lost my sense of humor today. It is a very sad time for me to say goodbye to you who made my every single day like a treat. Farewell, my friend!
Now, our lives would be boring without your presence. That is why your departure would make all of us feel sad. Goodbye, my lovely friend!
I still remember all the moments we shared together with my dear friend and I hope such days would come back again. I will miss buddy!
Today, I feel depressed, I feel sad, I feel low, and I feel sick when I think about how I am going to live without you. I wish you would come back soon to my life as a friend!
How it is wonderful to see that strangers became friends within a short period of time. I hope our bonding will remain the same in the future. Have the best and amazing journey, my lovely friend!❤
Farewell Wishes For Teacher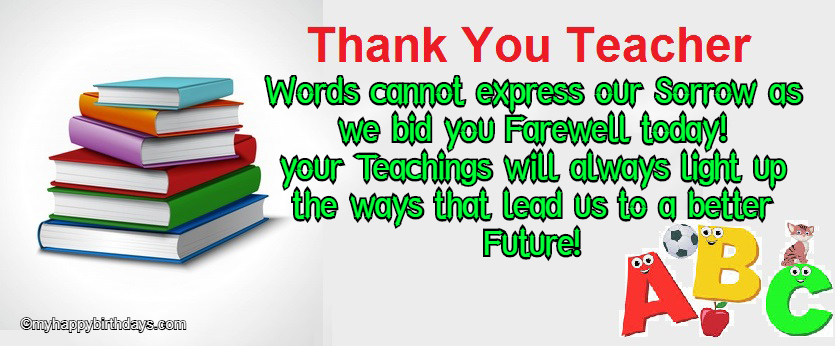 Dear, teacher, you've enlightened so many hearts with the words you say. A teacher like you is the most precious asset of our country. Happy farewell!
Words cannot be described how painful it was when we heard of your retirement. Since you have been an inspiration to all of us in the department, and a great mentor that we always respect. We pray God gives you immense happiness, courage, strength, and wisdom to continue the good work you are known for. Have a great life ahead!😎
You are not only a great teacher but also a g great human being. There are so many things that we've learned from you! Happy Farewell!
54. Learning in this environment will never be the same now without a teacher like you. I wish and hope that your new place is full of fun and happiness as usual. Happy farewell and thank you for being our motivation!
Farewell doesn't really mean the end of our friendship. We have had a great journey and we will meet definitely each other soon til then have an awesome life and Farewell!
Dear, teacher, not only I have enjoyed working with you, but also I have gained a lot of experience on how to build a good relation and reputation.
Thank you for the knowledge that you've shared with us. Your love for success has no end. Thank you for always being there for me. I will miss your kind words. Goodbye!
I don't wanna say lengthy words, but I simply wanna say that there was no one who can stand against you and can say he/she is best. I will miss you so much! Best of luck with a new life!
You corrected my mistakes, you encouraged me with your great words full of hope & support.
You are a hero, father, and role model. All these years, you've given me motivation, inspiration, and the much-needed knowledge to excel in my chosen profession. Have a wonderful future ahead!
Farewell Thank You Messages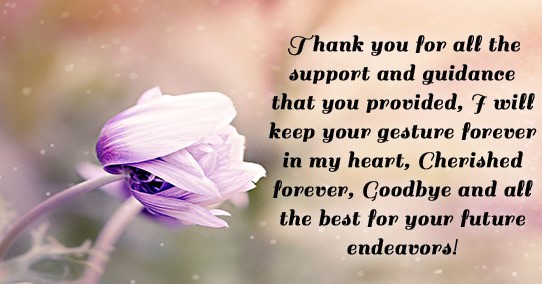 I feel very fortunate to have met you in my life. You are leaving a profound impact on my life. Thank you so much and Goodbye!
I would like to really thank you for being an incredible part of my life. I'm looking forward to meeting you once again in this long journey of life. Happy farewell!
It's been a wonderful journey that we shared with each other. Still, it is the same journey that is taking us away from each other. I would like to thank you for all the things and good moments. Have a memorable farewell1
I will really appreciate your time and effort. I will miss you & hope you will always get in touch with me from time to time. Thank you and Farewell!
With gratitude, I thank you all, my dear colleagues for the great opportunity that I got a chance to share my service with you. I wish you all the best & thank you for your cherished friendship.
I don't know how to thank you for all the wonderful memories you shared with me. We will miss those wonderful memories spent with you. Have a spectacular life.
The moments we shared together were precious. I think it would be difficult to adjust to living a life without your presence
With a grateful heart, I want to share my feelings with you on this last day of my work. Thank you for everything. Happy journey!
Many thanks for giving this company unbelievable experience, strength, and determination. Happy farewell & life.
I would like to thank you for playing a massive role in the company. I hope you get many more opportunities in the future too. Happy life and farewell.
I am very thankful for spending precious time with you, and I've learned quite a lot under your guidance. Thanks for everything! Have an awesome journey!
Farewell Quotes
"How lucky I am to have something that makes saying goodbye so hard." – A.A. Milne (Winnie-the-Pooh)
"The two hardest things to say in life are hello for the first time and goodbye for the last." – Moira Rogers
"Goodbyes make you think. They make you realize what you've had, what you've lost, and what you've taken for granted." – Ritu Ghatourey
"There are no goodbyes for us. Wherever you are, you will always be in my heart." – Mahatma Gandhi
"If you're brave enough to say goodbye, life will reward you with a new hello." – Paulo Coelho
"Every new beginning comes from some other beginning's end." – Semisonic
"It's sad, but sometimes moving on with the rest of your life, starts with goodbye." – Carrie Underwood
"Great is the art of beginning, but greater is the art of ending." – Henry Wadsworth Longfellow
"All changes, even the most longed for, have their melancholy; for what we leave behind us is a part of ourselves; we must die to one life before we can enter another." – Anatole France
"It's time to say goodbye, but I think goodbyes are sad and I'd much rather say hello. Hello to a new adventure." – Ernie Harwell