Believe in yourself quotes – Believing in yourself is a great way to raise your confidence and positive thinking, no matter how hard you are going through. when you believe in yourself, you open up many possibilities in your life.
Also, when you believe in yourself, it is so powerful, because it can change your negative situation to a positive one. No one can push you towards greatness, but only you and your self-confidence reach you anywhere.
Here are 185 believe in yourself quotes that will boost your confidence and help keep on working for your big dreams.
Believe In Yourself Quotes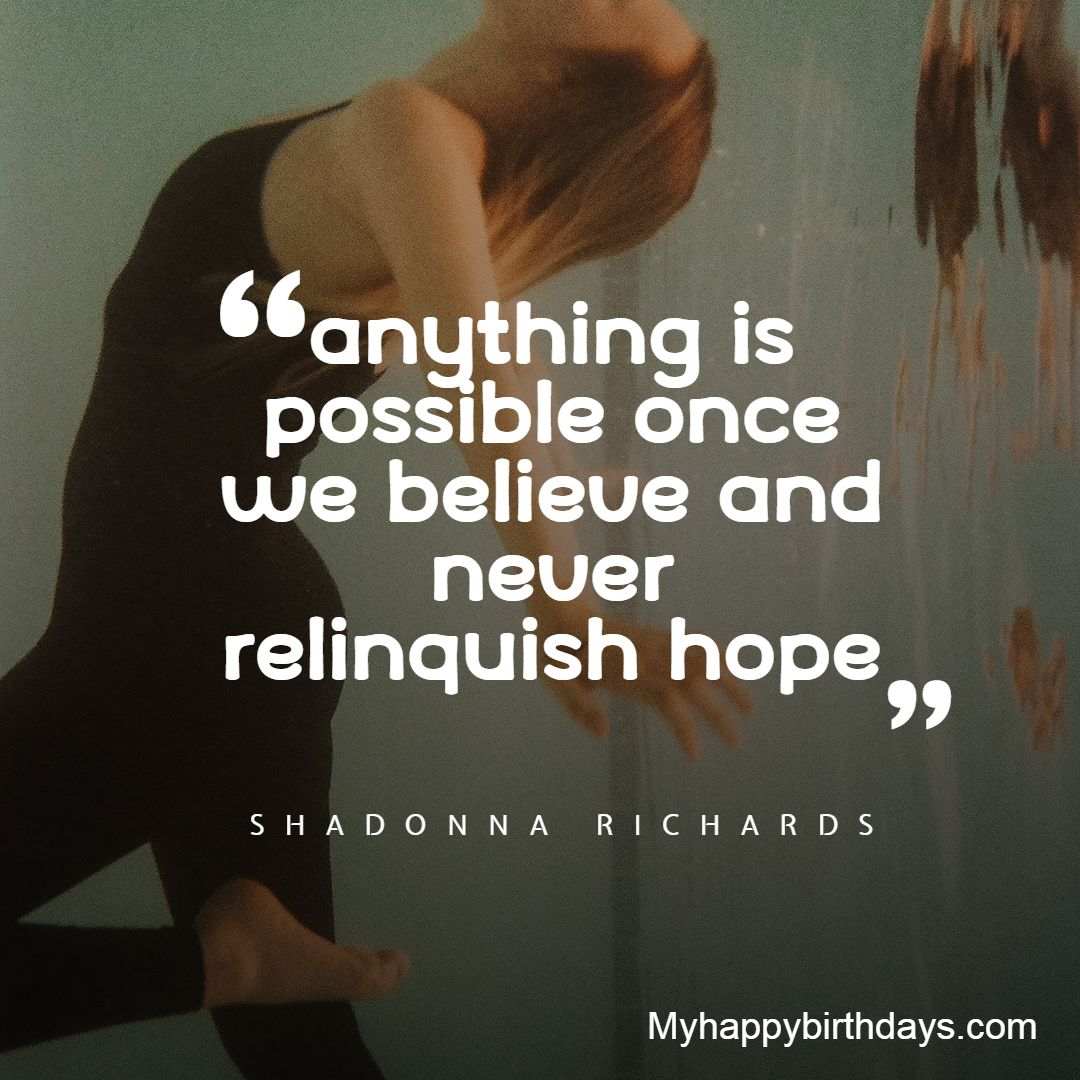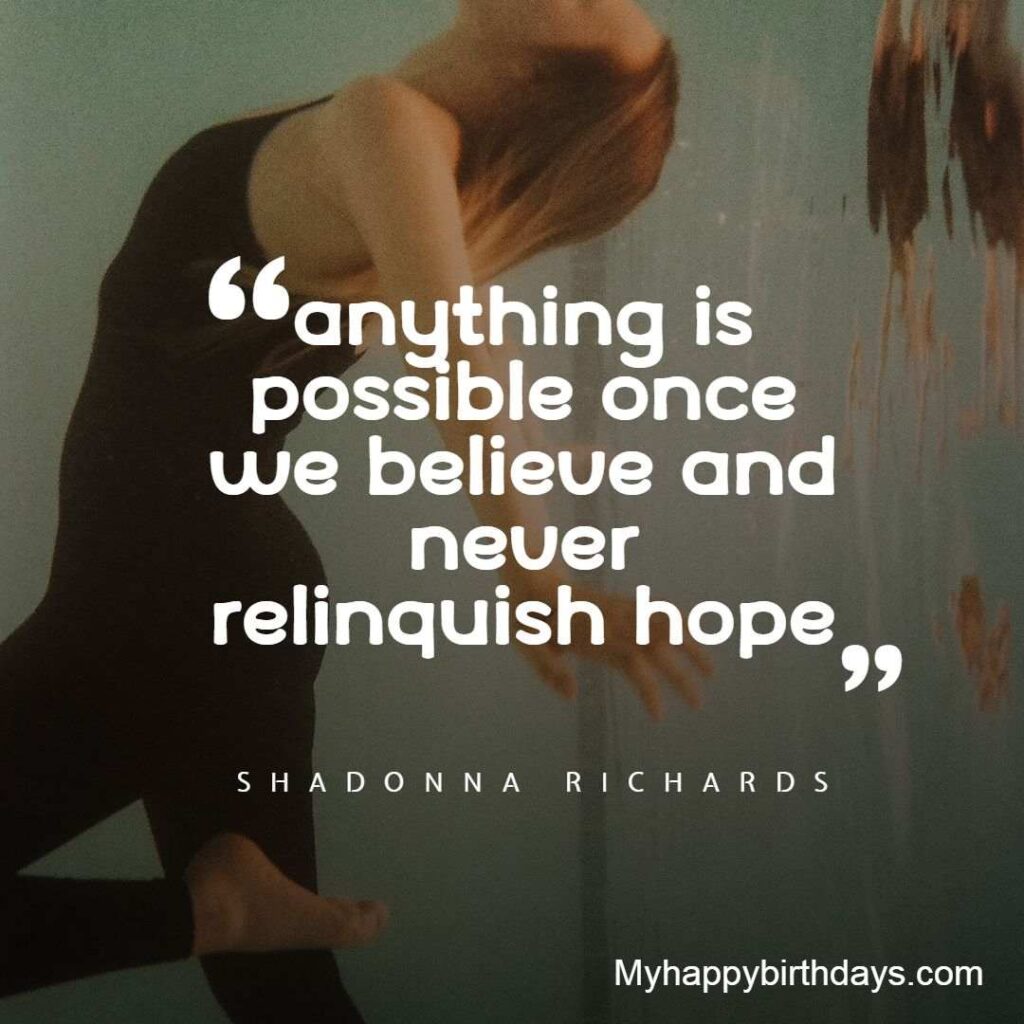 "Many of life's failures are people who did not realize how close they were to success when they gave up." – Thomas A. Edison
"Believe in yourself, and the rest will fall into place. Have faith in your abilities, work hard, and there is nothing you cannot accomplish." – Brad Henry
"You must believe you can. If anyone else can do this, you can do this as well. Yes, you can." – Tamara Tilleman
"It is never too late to be what you might have been." – George Eliot
"If you do not believe in yourself, do not blame others for lacking faith in you." – Brendan Francis
"Just believe in yourself. Even if you don't, pretend that you do and, at some point, you will." – Venus Williams
"Anything is possible once we believe and never relinquish hope." – Shadonna Richards
"Believe in yourself, take on your challenges, dig deep within yourself to conquer fears. Never let anyone bring you down. You got to keep going." – Chantal Sutherland
Also, See – Proud of You Quotes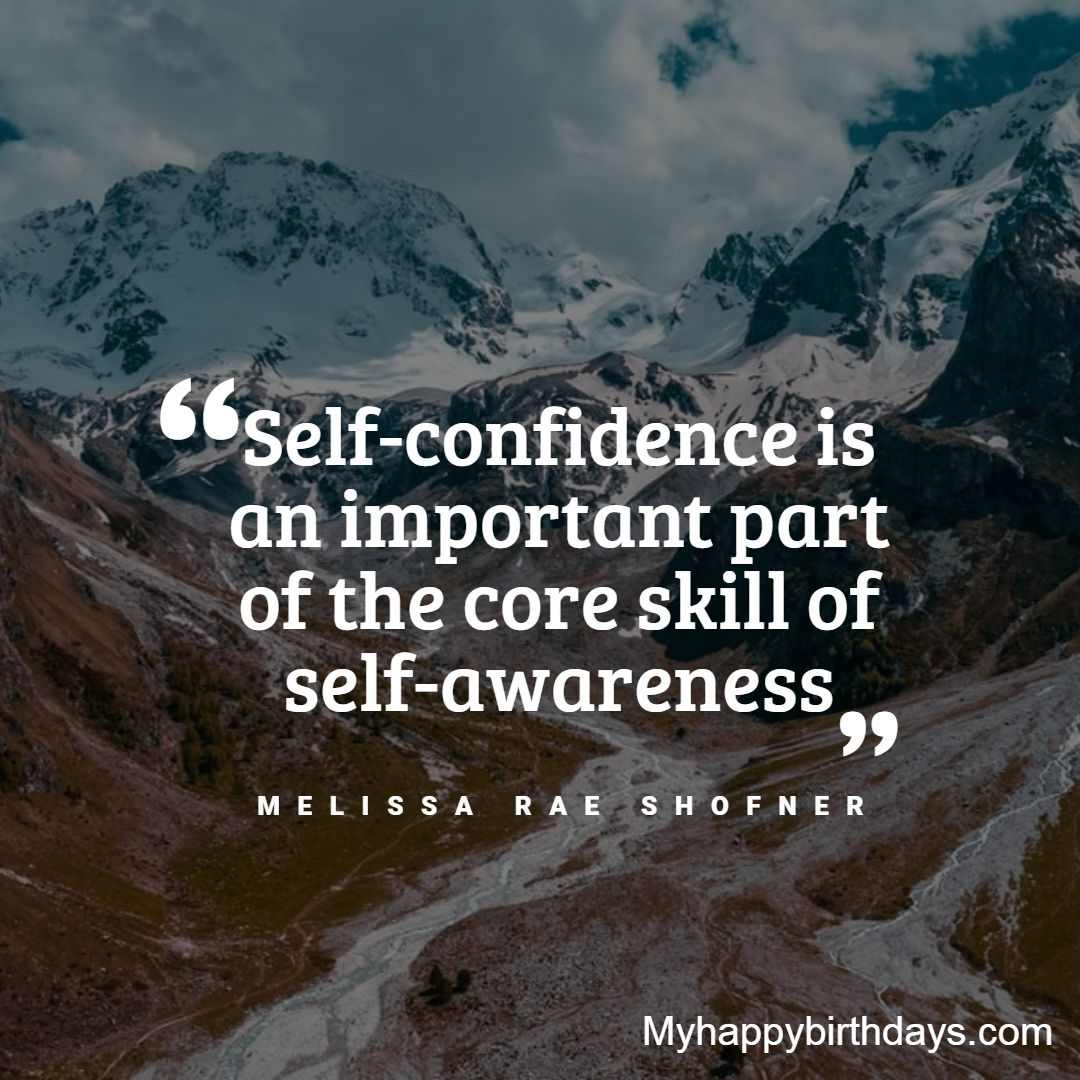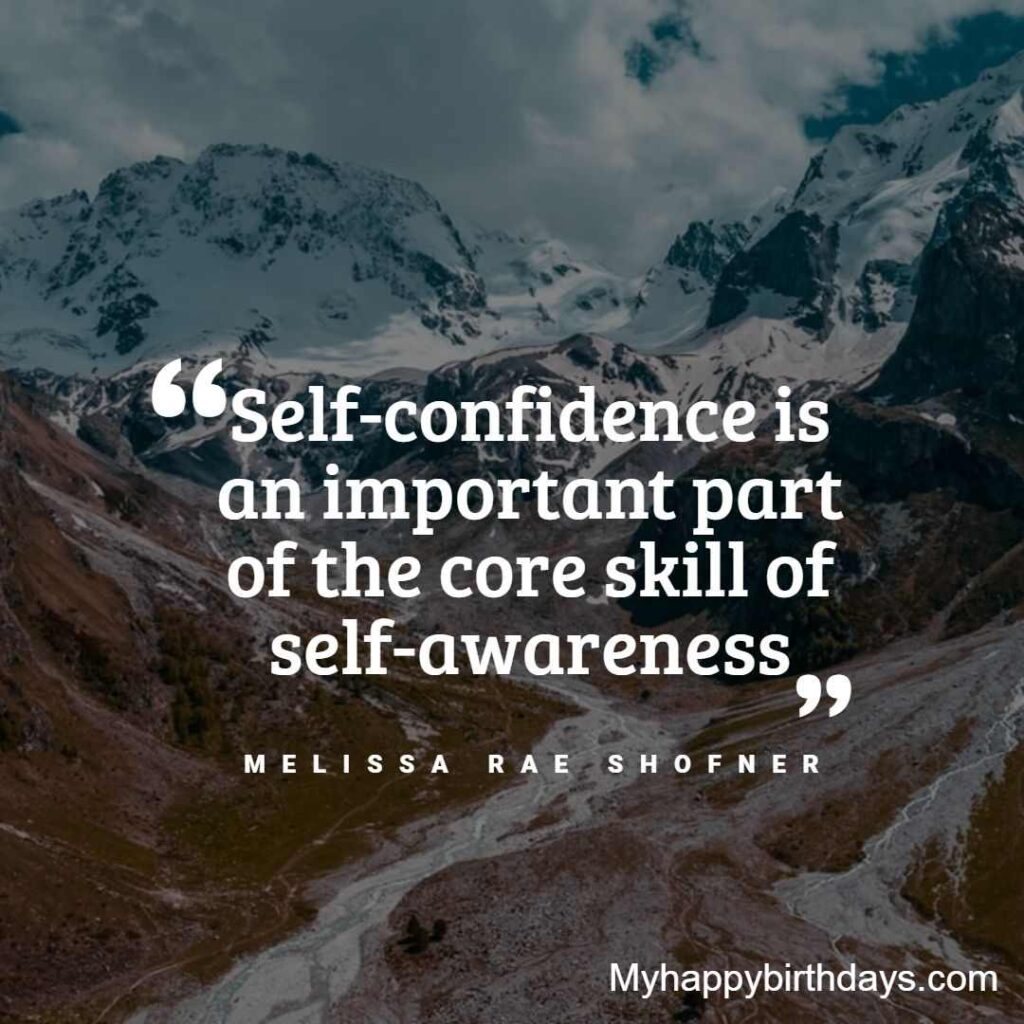 "Create the highest grandest vision possible for your life, because you become what you believe." – Oprah Winfrey
Advertisement
"Where you are is a result of who you were, but where you go depends entirely on who you choose to be." – Hal Elrod
"Self-confidence is an important part of the core skill of self-awareness." – Melissa Rae Shofner
"Confidence is when you believe in yourself and your abilities, arrogance is when you think you are better than others and act accordingly." – Stewart Stafford
Also, read – Quotes About Brother
"Believe in yourself, and the rest will fall into place. Have faith in your own abilities, work hard, and there is nothing you cannot accomplish." – Brad Henry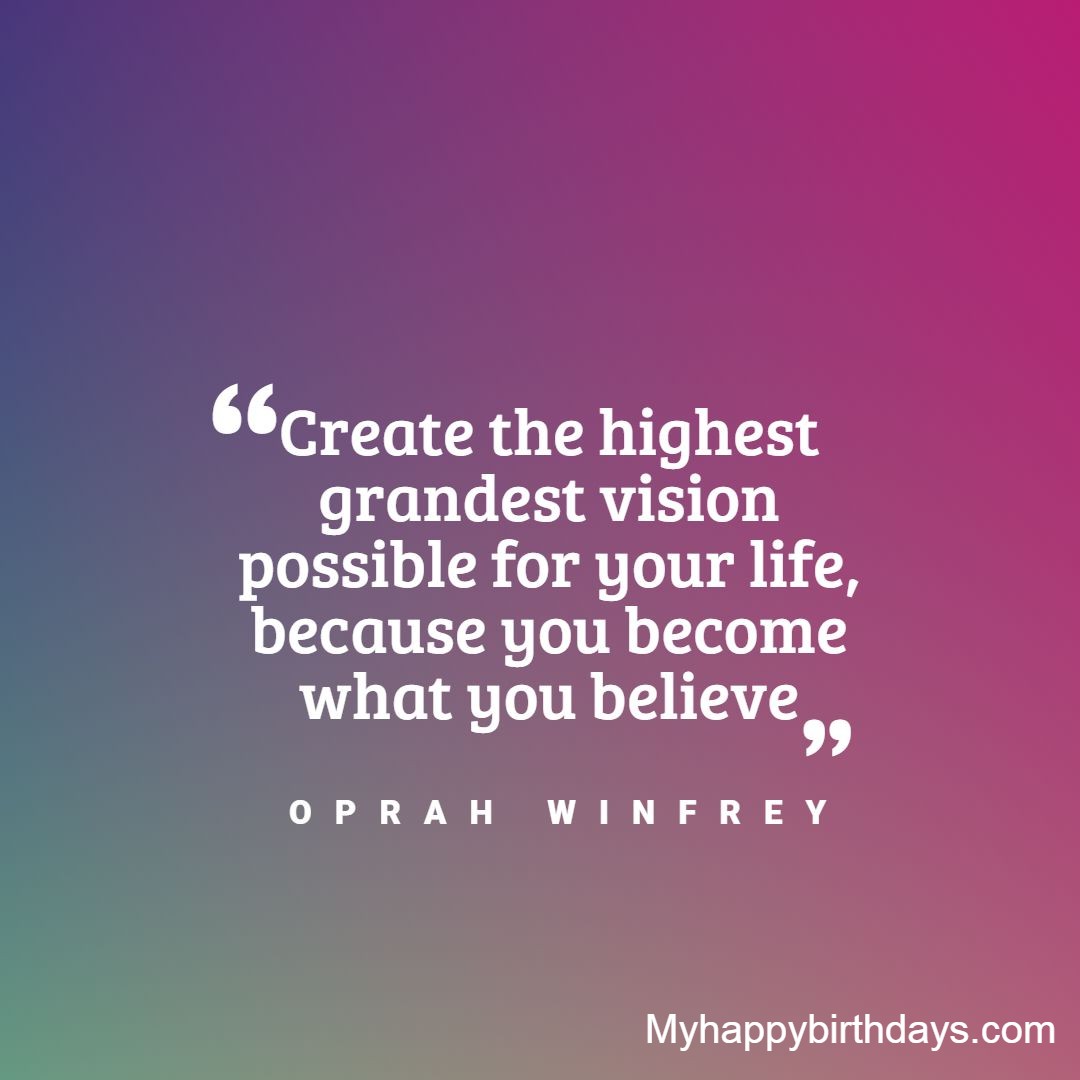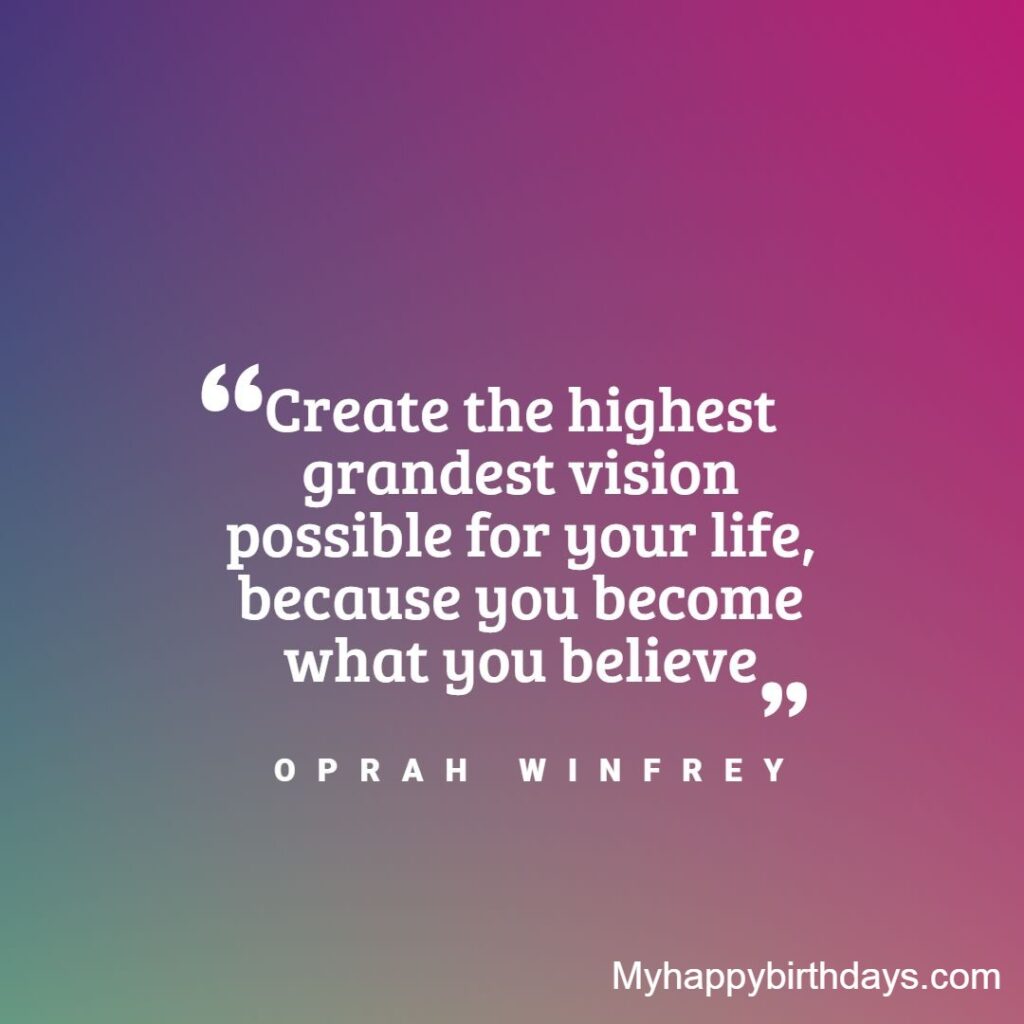 "You may be the only person left who believes in you, but it's enough. It takes just one star to pierce a universe of darkness. Never give up." – Richelle E. Goodrich
"When you believe in a thing believe in it all the way-implicitly and unquestionably." – Walt Disney
"Once we believe in ourselves, we can risk curiosity, wonder, spontaneous delight, or any experience that reveals the human spirit." – E.E. Cummings
"I believe that God has put gifts and talents and abilities on the inside of every one of us. When you develop that, and you believe in yourself, and you believe that you're a person of influence and a person of purpose, I believe you can rise up out of any situation." – Joel Osteen
"Don't let fear or insecurity stop you from trying new things. Believe in yourself. Do what you love. And most importantly, be kind to others, even if you don't like them." – Stacy London
Create the highest grandest vision possible for your life, because you become what you believe. – Oprah Winfrey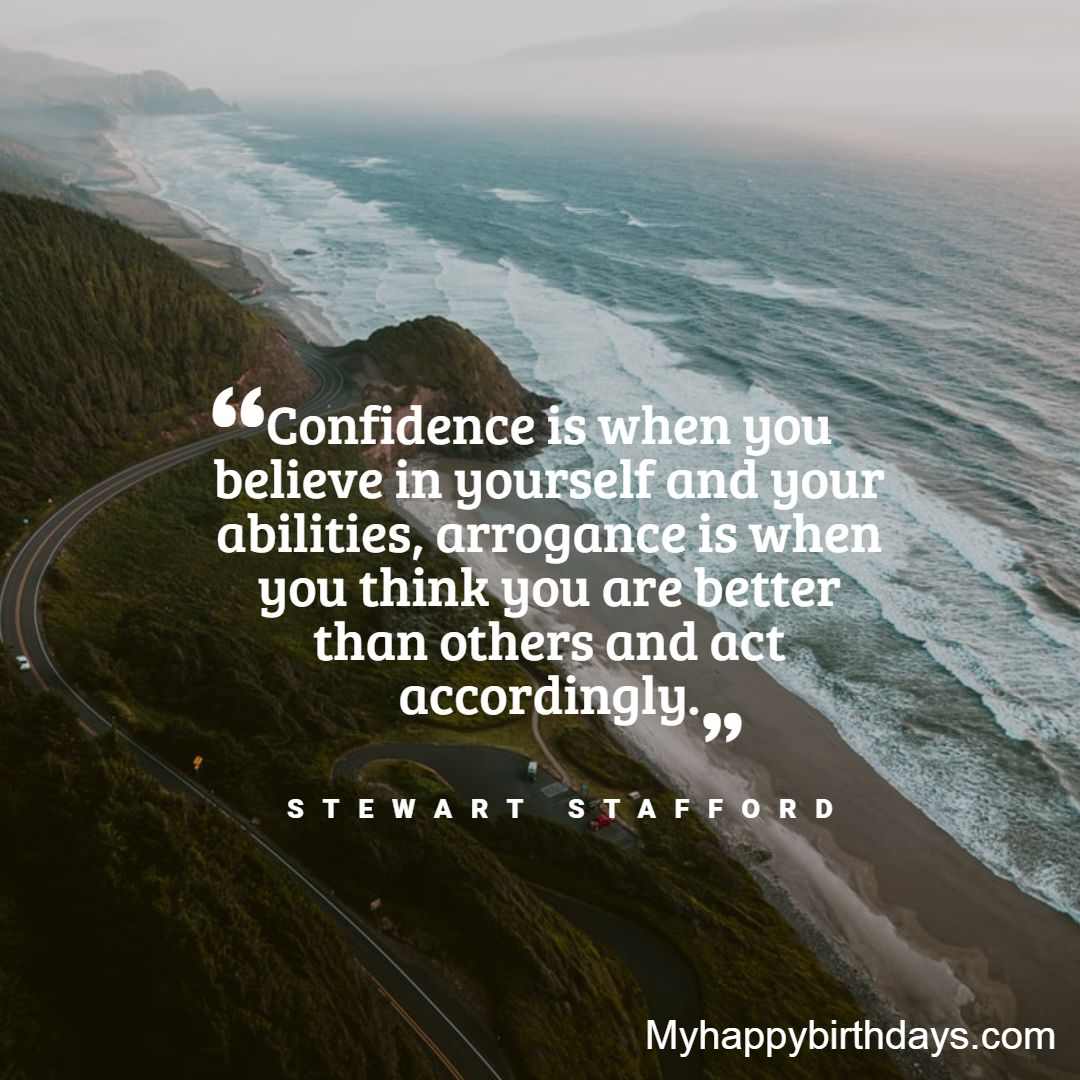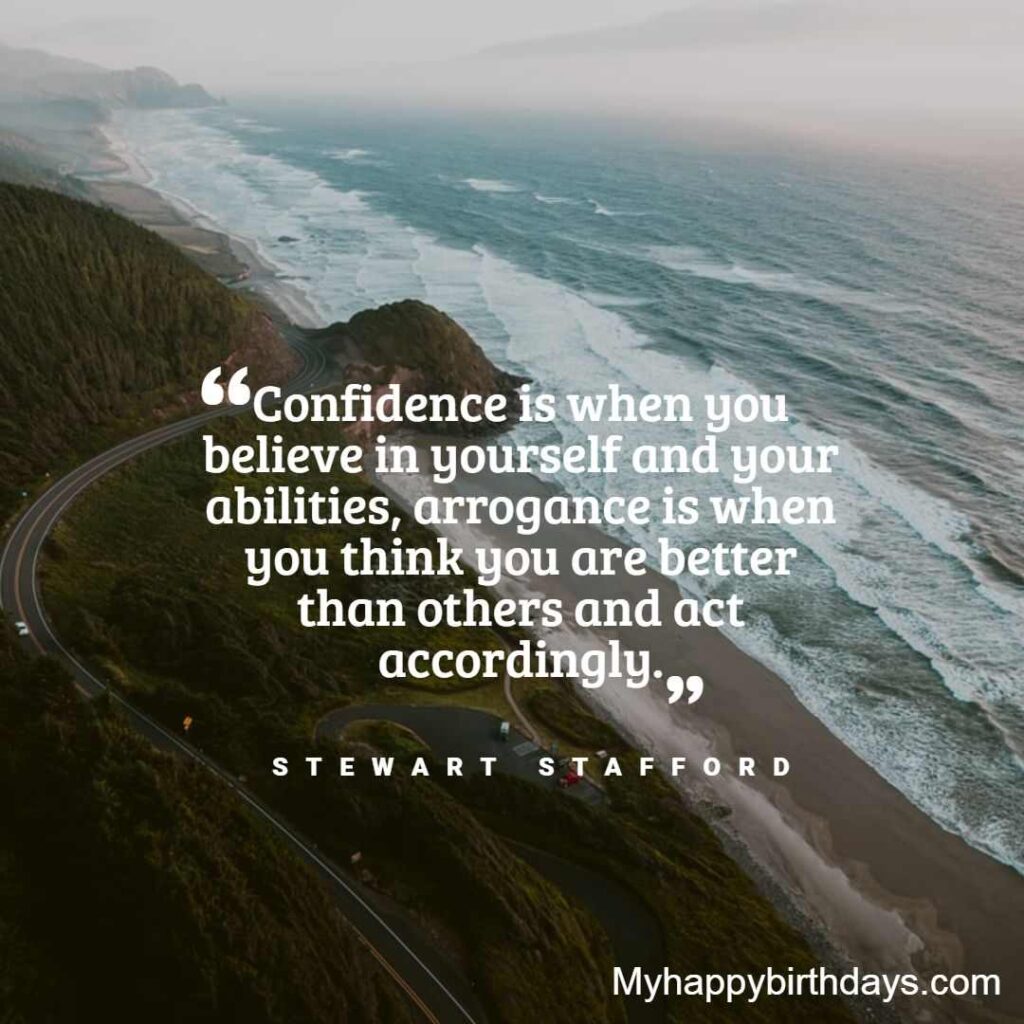 "Believe in yourself, push your limits, experience life, conquer your goals, and be happy." – Joel Brown
"If you can believe it, the mind can achieve it." – Ronnie Lott
Read – Small Owner Business Quotes
"Whatever you want in life, other people are going to want it too. Believe in yourself enough to accept the idea that you have an equal right to it." – Diane Sawyer
"If you truly want to be respected by people you love, you must prove to them that you can survive without them." – Michael Bassey Johnson
"When you believe in a thing believe in it all the way-implicitly and unquestionably." – Walt Disney
"Dealing with the source of any self-esteem issues is critical to challenging the way you value yourself and speak to yourself." – Rachel Robins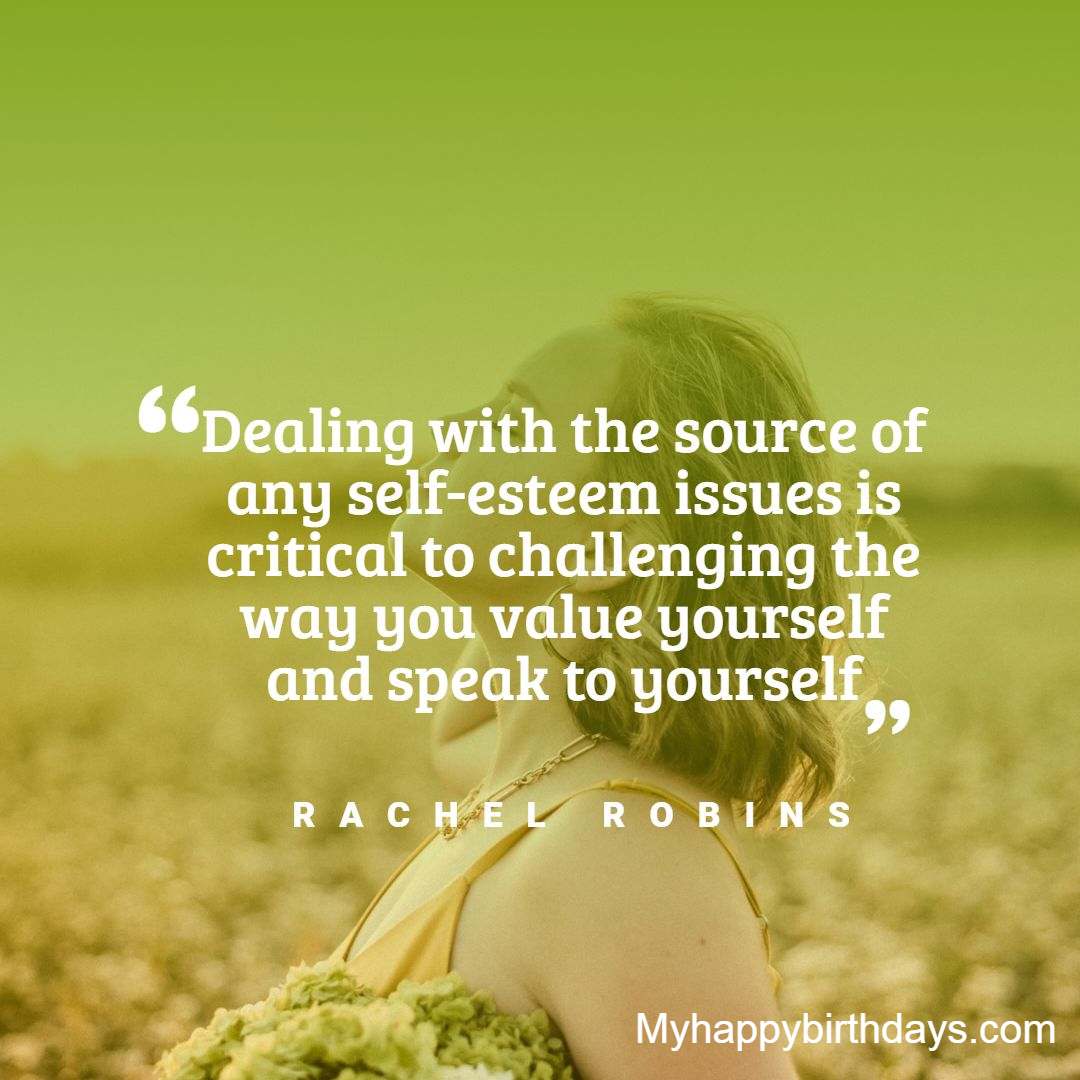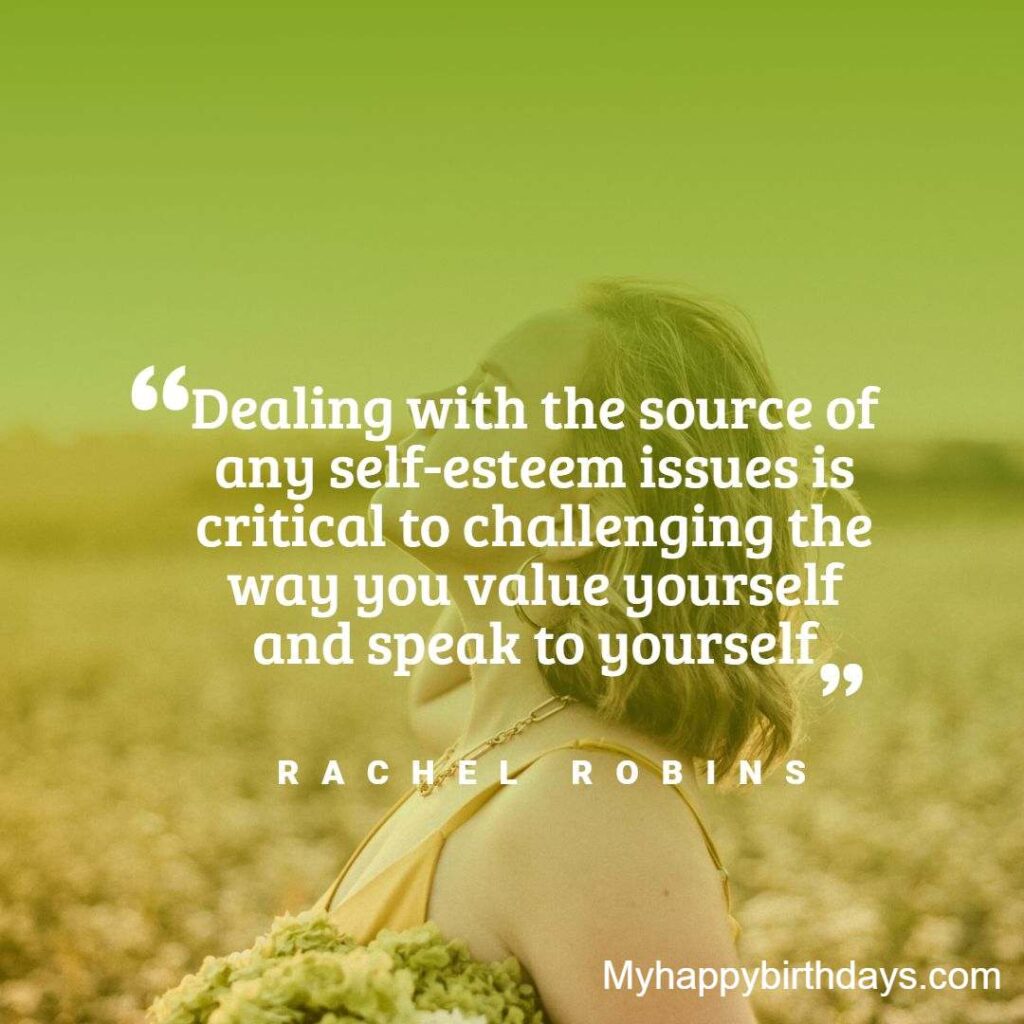 "It is not the mountain we conquer, but ourselves." – Sir Edmund Hillary
"Great things are accomplished by talented people who believe they will accomplish them." – Warren G. Bennis
"Believe it can be done. When you believe something can be done, really believe, your mind will find the ways to do it. Believing a solution paves the way to the solution." – David J. Schwartz
"You have to let fear go. Another lesson is you just have to believe in yourself; you just have to. There's no way around it. No matter how things are stacked against you, you just have to every time." – Venus Williams
"Any transition is easier if you believe in yourself and your talent." – Priyanka Chopra

"Life can go in many directions but the belief in yourself is the map to the unknown." – Anne Neil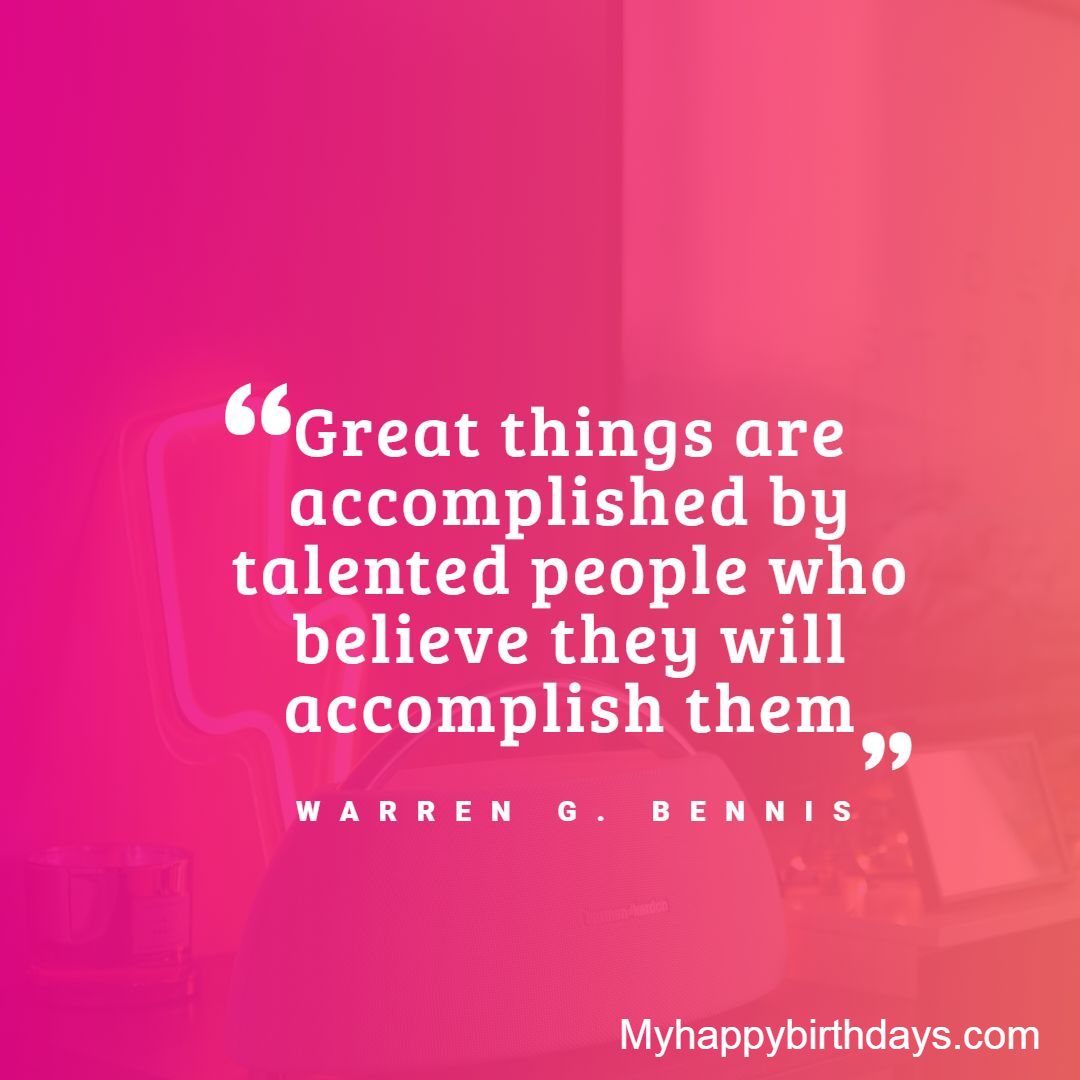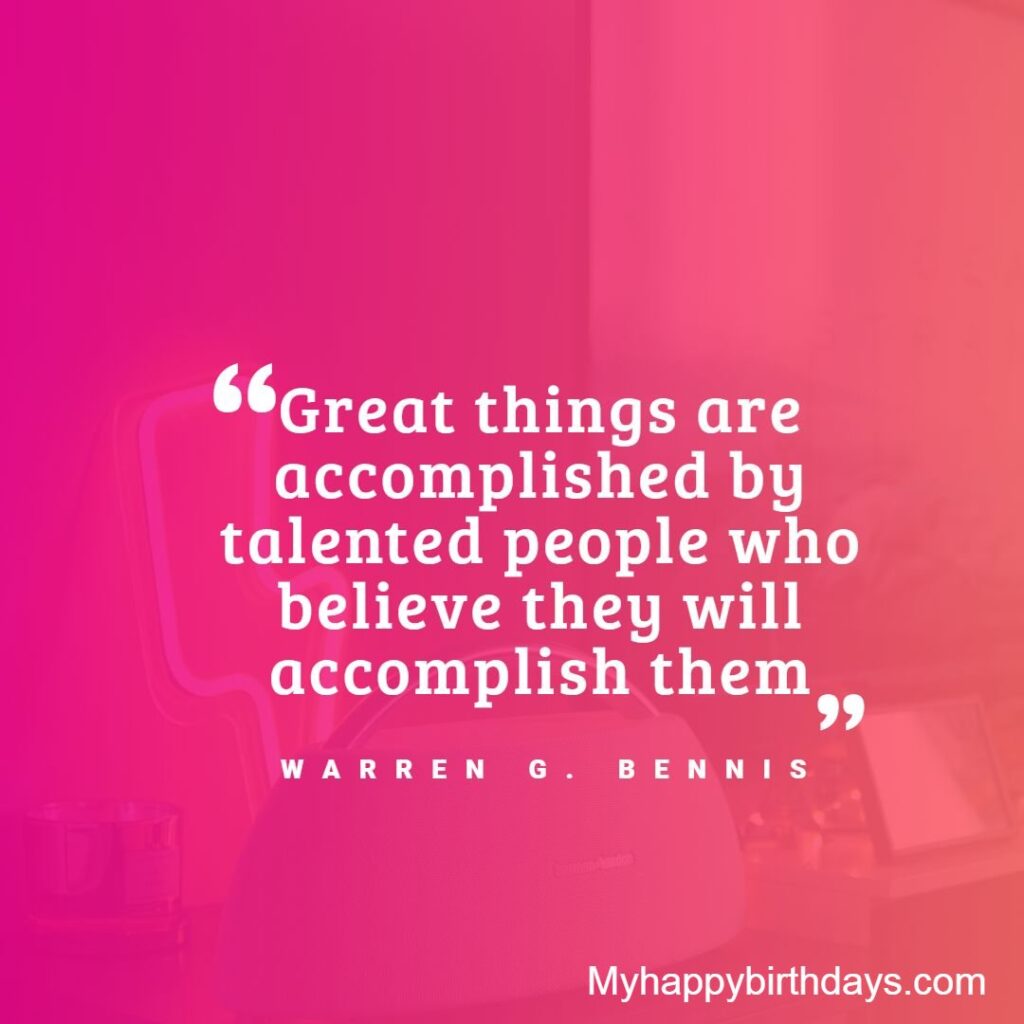 "If you can't have faith in what is held up to you for faith, you must find things to believe in yourself, for a life without faith in something is too narrow a space to live." – George Woodberry
You May Also Like – Gita Quotes
"Never let the negativity get to you. There are gonna be a lot of people you have to plow through, but as long you believe in yourself, that's all that matters." – Becky G
"You have to believe in yourself, challenge yourself, and push yourself until the very end; that's the only way you'll succeed." – G Dragon
"No matter how big or small it is, think of something you like about yourself and take a moment to appreciate it. Recognizing your strengths will help you build confidence." – Theresa Emminizer
"Don't let others tell you what you can't do. Don't let the limitations of others limit your vision. If you can remove your self-doubt and believe in yourself, you can achieve what you never thought possible." – Roy T. Bennett
"Life is not easy for any of us, but what of that? We must have perseverance and, above all, confidence in ourselves." – Marie Curie
"Trust yourself. Create the kind of self that you will be happy to live with all your life. Make the most of yourself by fanning the tiny, inner sparks of possibility into flames of achievement." – Golda Meir
Read – Cute Baby Smile Quotes
Quotes About Believing In Yourself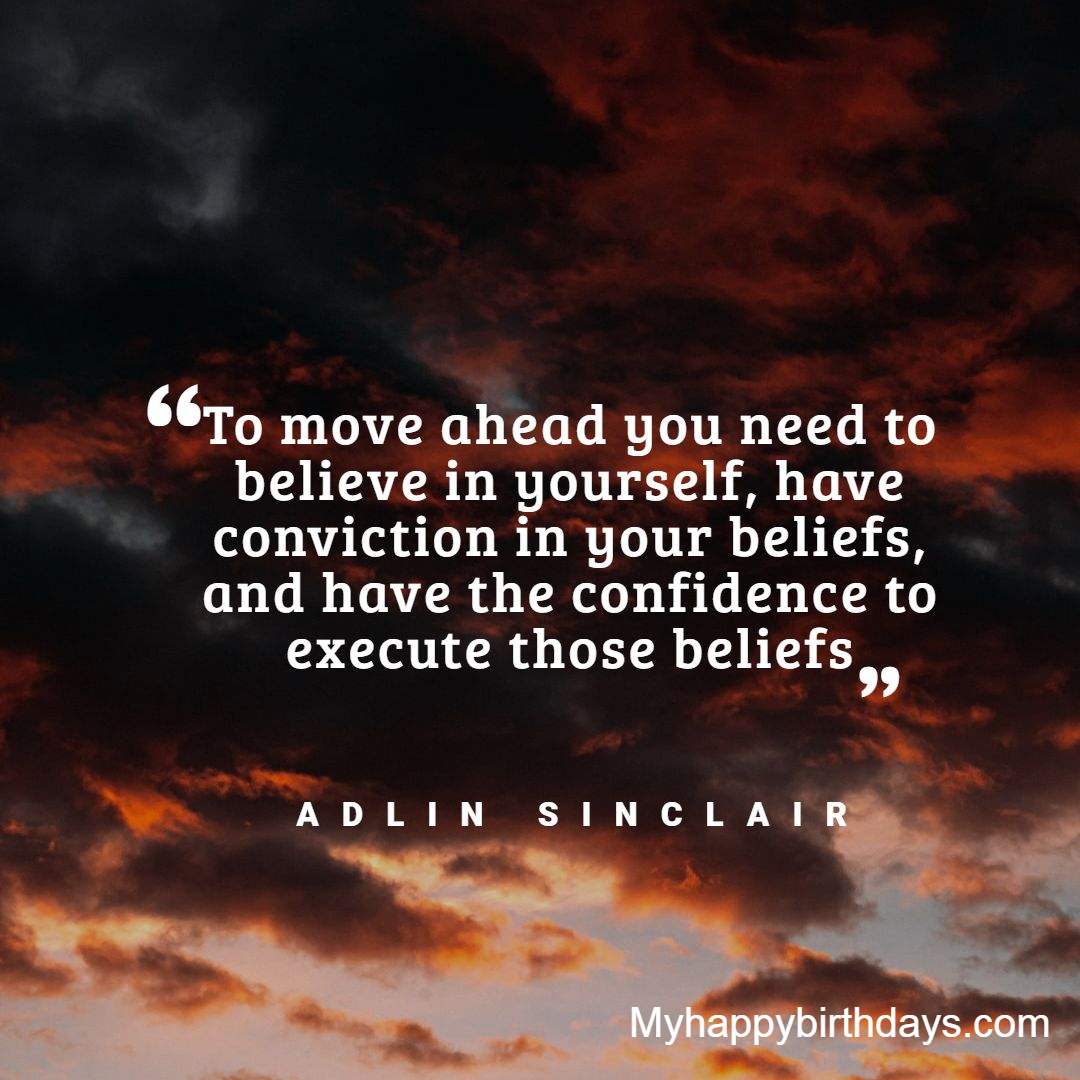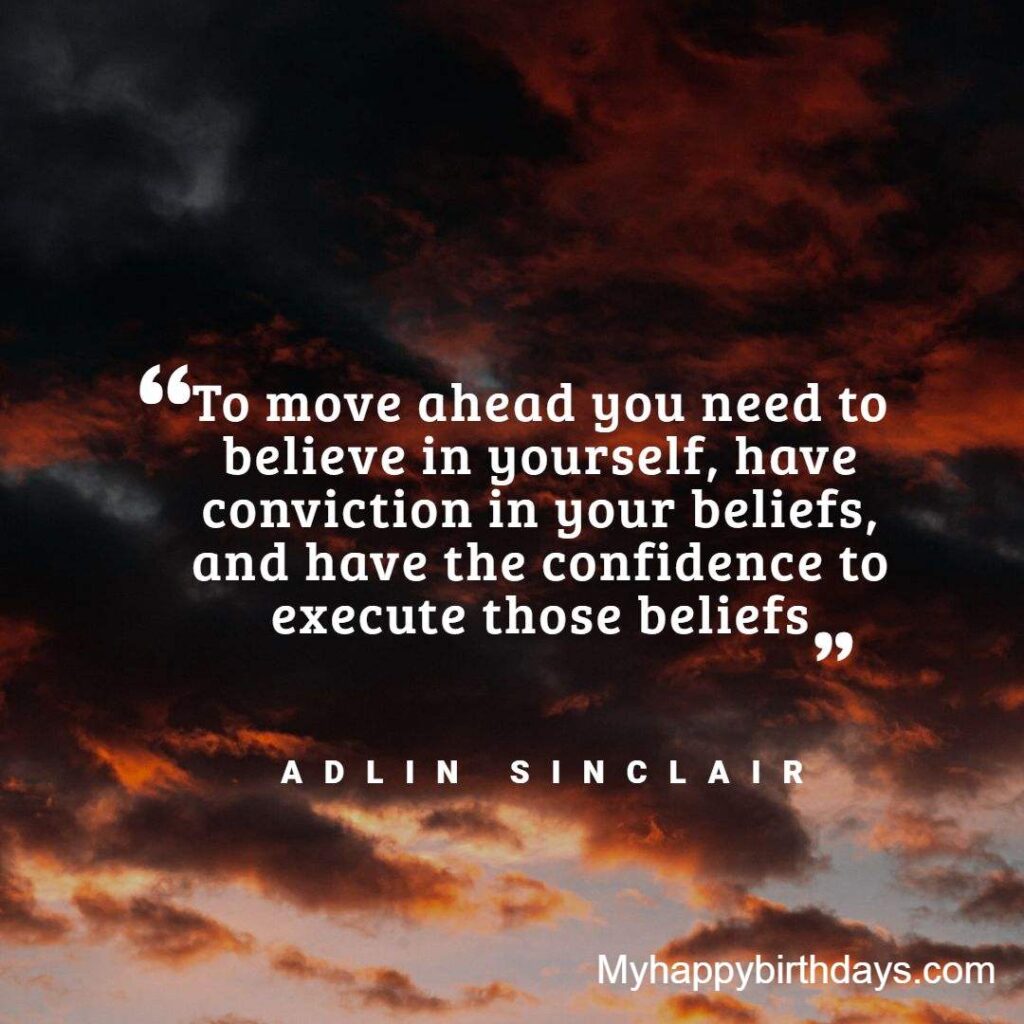 "You can have all the tools in the world, but if you don't genuinely believe in yourself, it's useless." – Ken Jeong
"One important key to success is self-confidence. An important key to self-confidence is preparation." – Arthur Ashe
"Some people say that I have an attitude- Maybe I do. But I think that you have to. You have to believe in yourself when no one else does- that makes you a winner right there." – Venus Williams
"You really can achieve your goals, if you believe in yourself and in your abilities, manage your time properly, and focus on getting it done." – Theo Gold
"If you can't believe in miracles, then believe in yourself. When you want something bad enough, let that drive push you to make it happen. Sometimes you'll run into brick walls that are put there to test you. Find a way around them and stay focused on your dream. Where there's a will, there's a way." – Isabel Lopez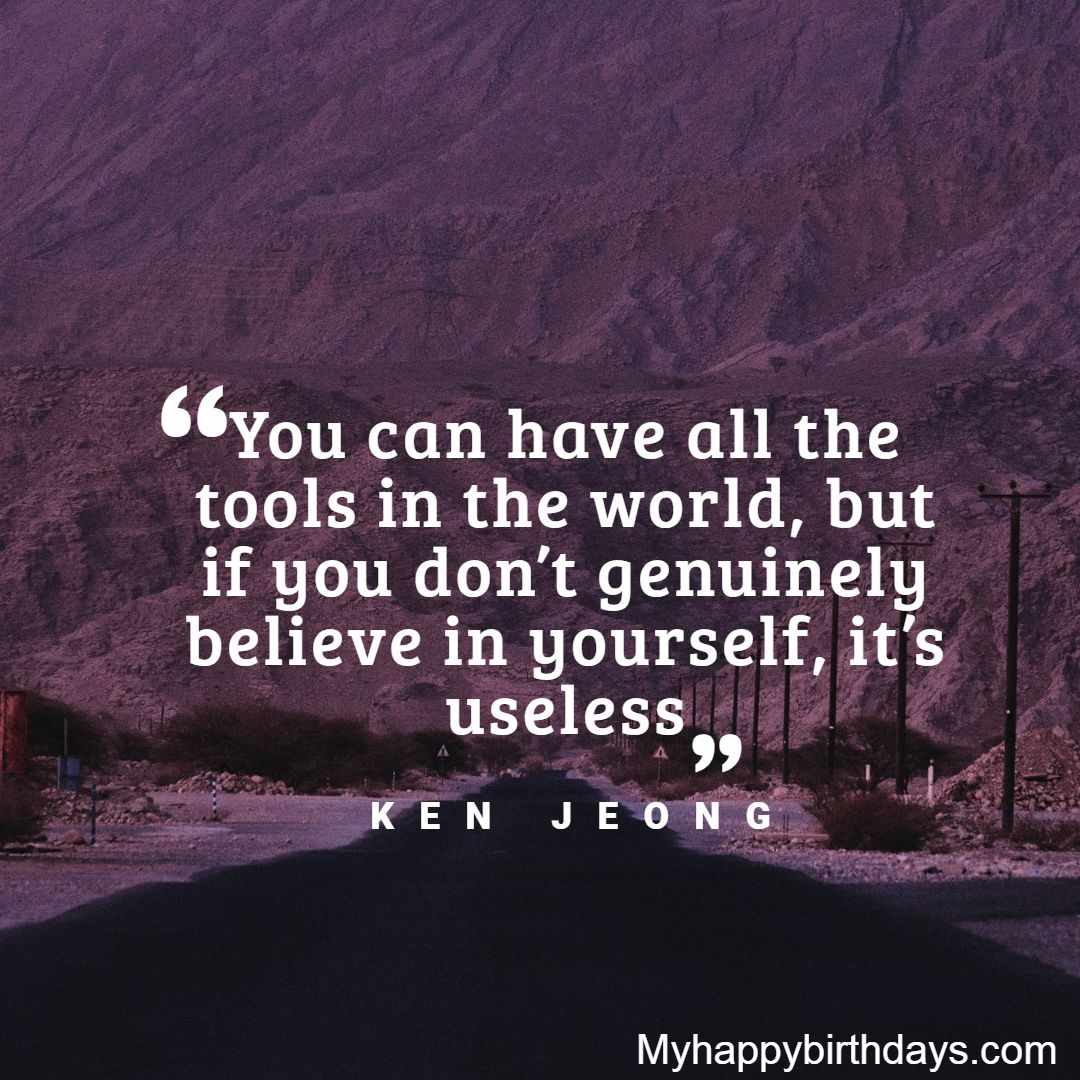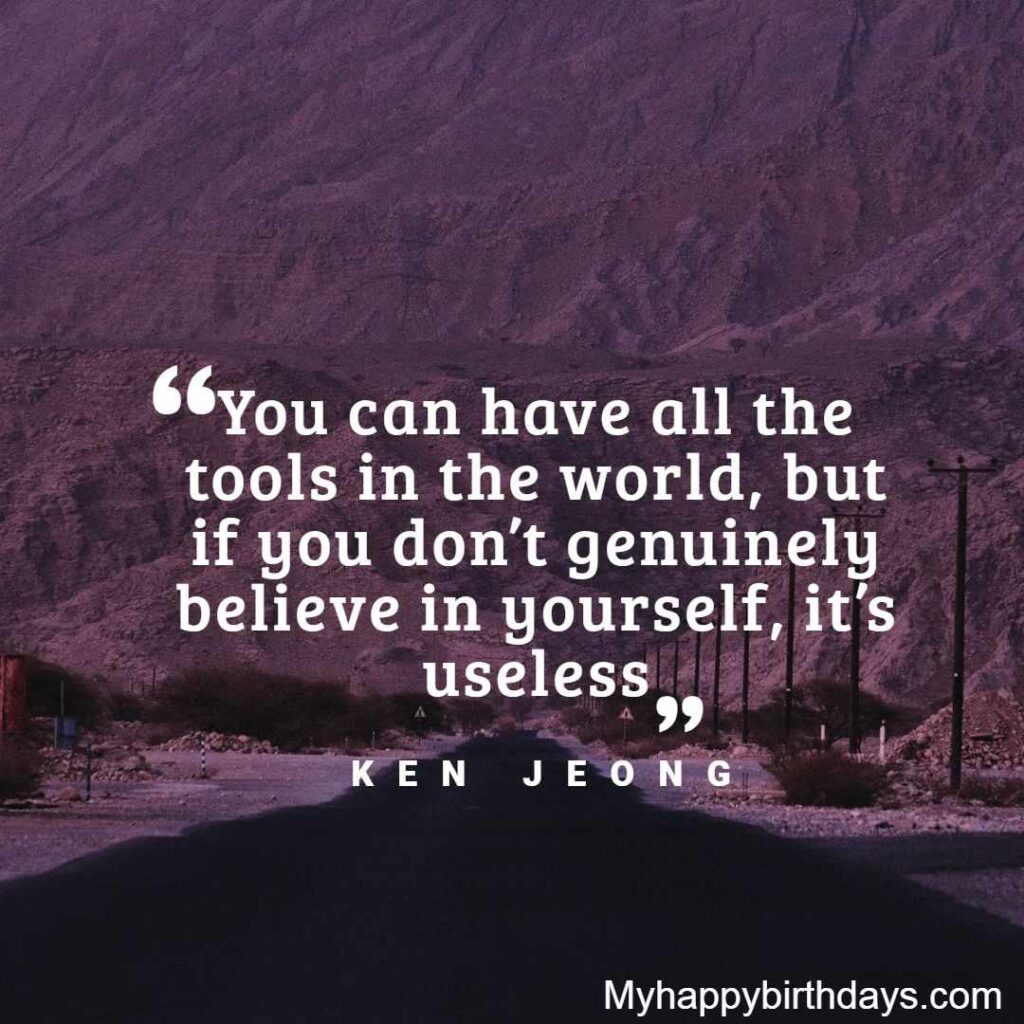 "I believe that God has put gifts and talents and ability on the inside of every one of us. When you develop that, and you believe in yourself, and you believe that you're a person of influence and a person of purpose, I believe you can rise up out of any situation."
– Joel Osteen
"If you hear a voice within you, say 'you cannot paint,' then by all means paint, and that voice will be silenced." – Vincent Van Gogh
"To be of good quality, you have to excuse yourself from the presence of shallow and callow minded individuals." – Michael Bassey Johnson
"In order to succeed, your desire for success should be greater than your fear of failure." – Bill Cosby
"To move ahead you need to believe in yourself, have conviction in your beliefs, and have the confidence to execute those beliefs." – Adlin Sinclair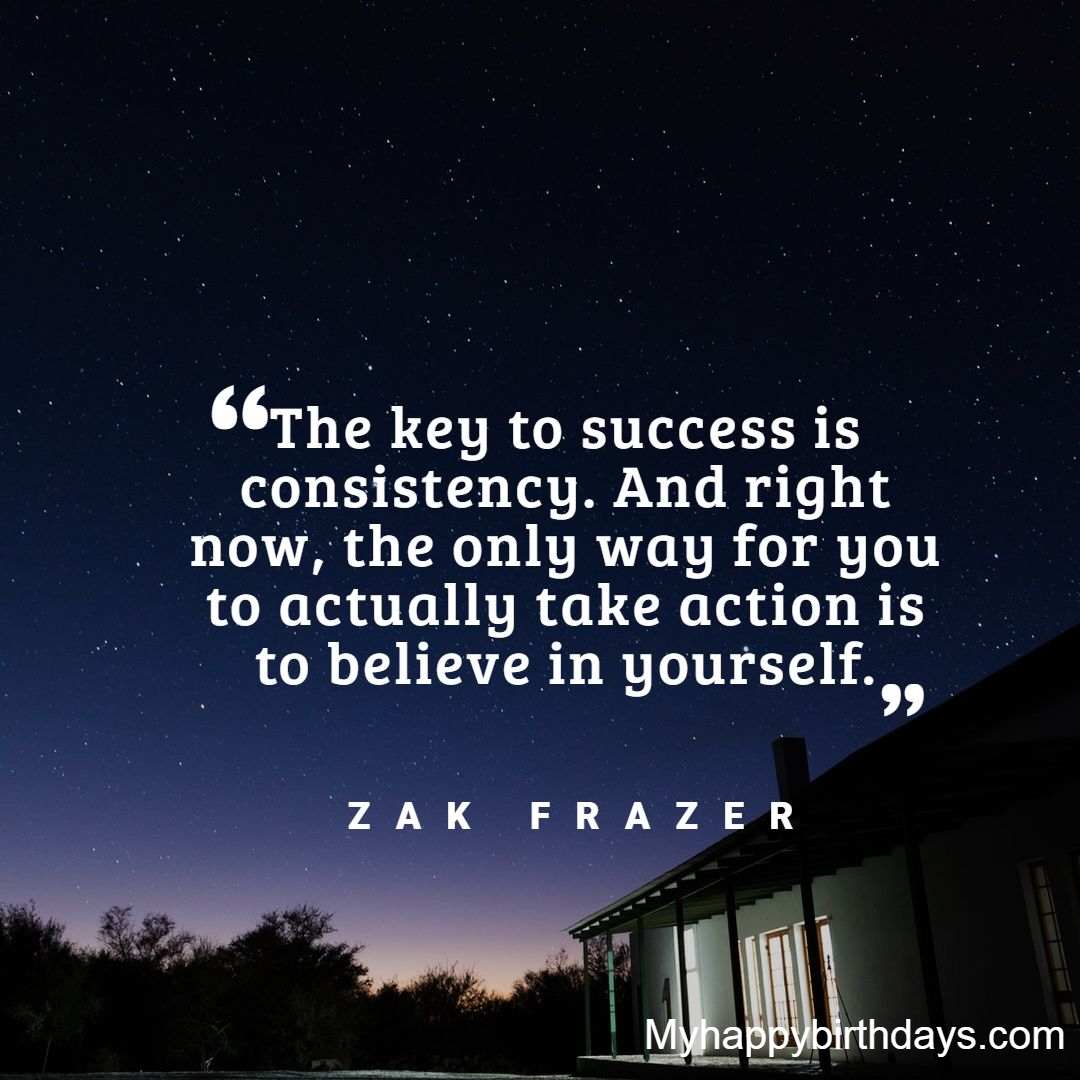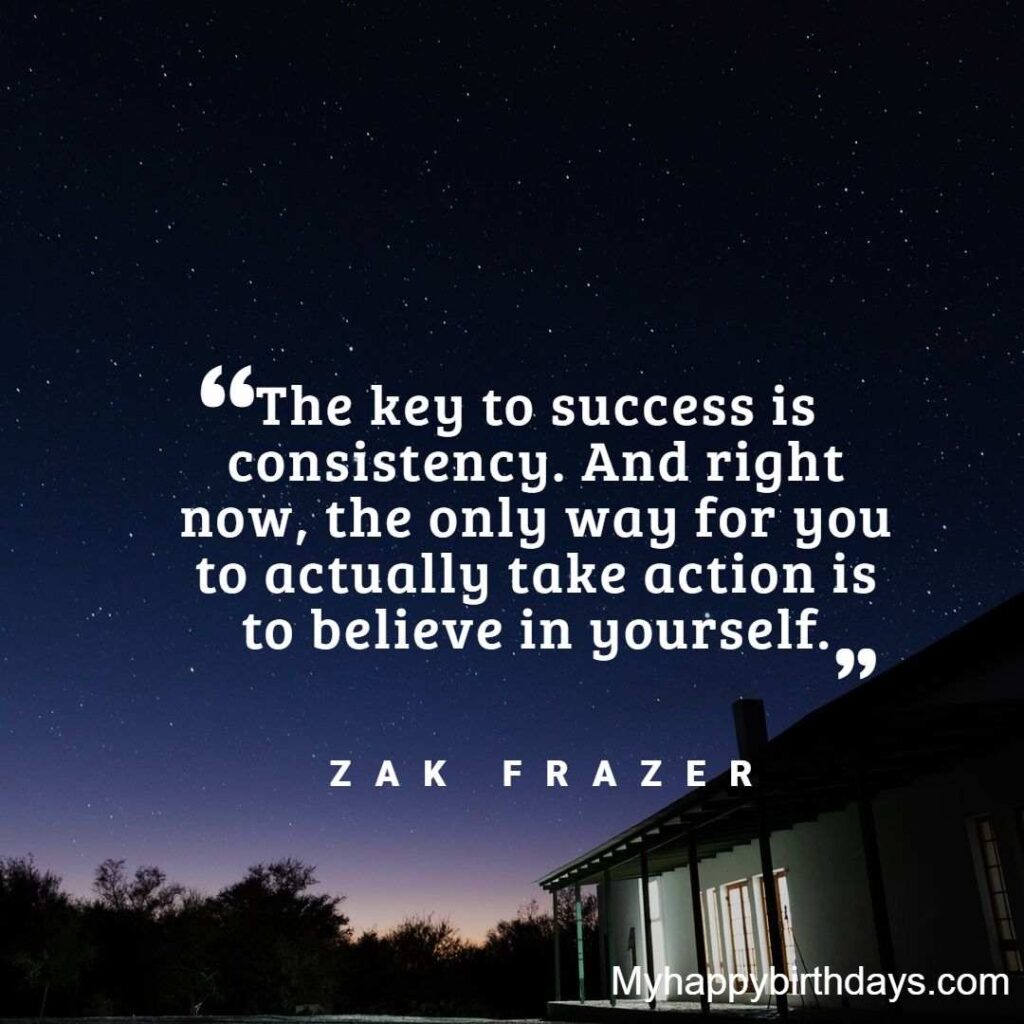 "Do not become possessed by negative thoughts and a lack of direction, follow the plan. Believe in yourself." – Jane John-Nwankwo
"If you don't ask because you might be refused, you've already refused yourself." – Nisandeh Neta
"You are braver than you believe, stronger than you seem, and smarter than you think." – A.A. Milne
"You have no control over other people's taste, so focus on staying true to your own." – Tim Gunn
"I've come to believe that all my past failure and frustration were actually laying the foundation for the understandings that have created the new level of living I now enjoy." – Tony Robbins
"While optimism sets a tone for motivation and encourages you to believe in yourself, you have to find a drive in your life; something that pushes you forward and excites you to actually unlock your inner motivation and achieve success." – Earl Brandone
"The key to success is consistency. And right now, the only way for you to actually take action is to believe in yourself." – Zak Frazer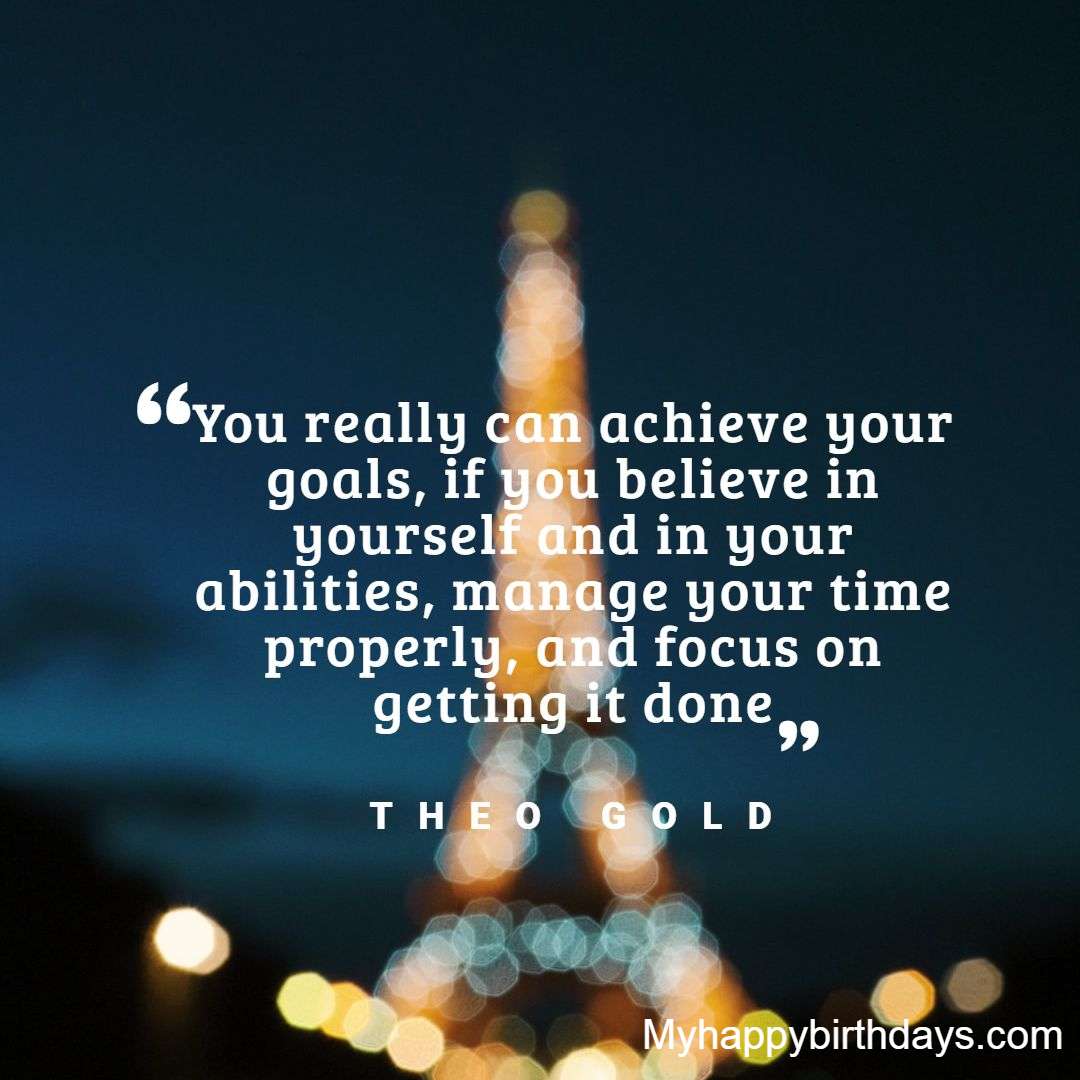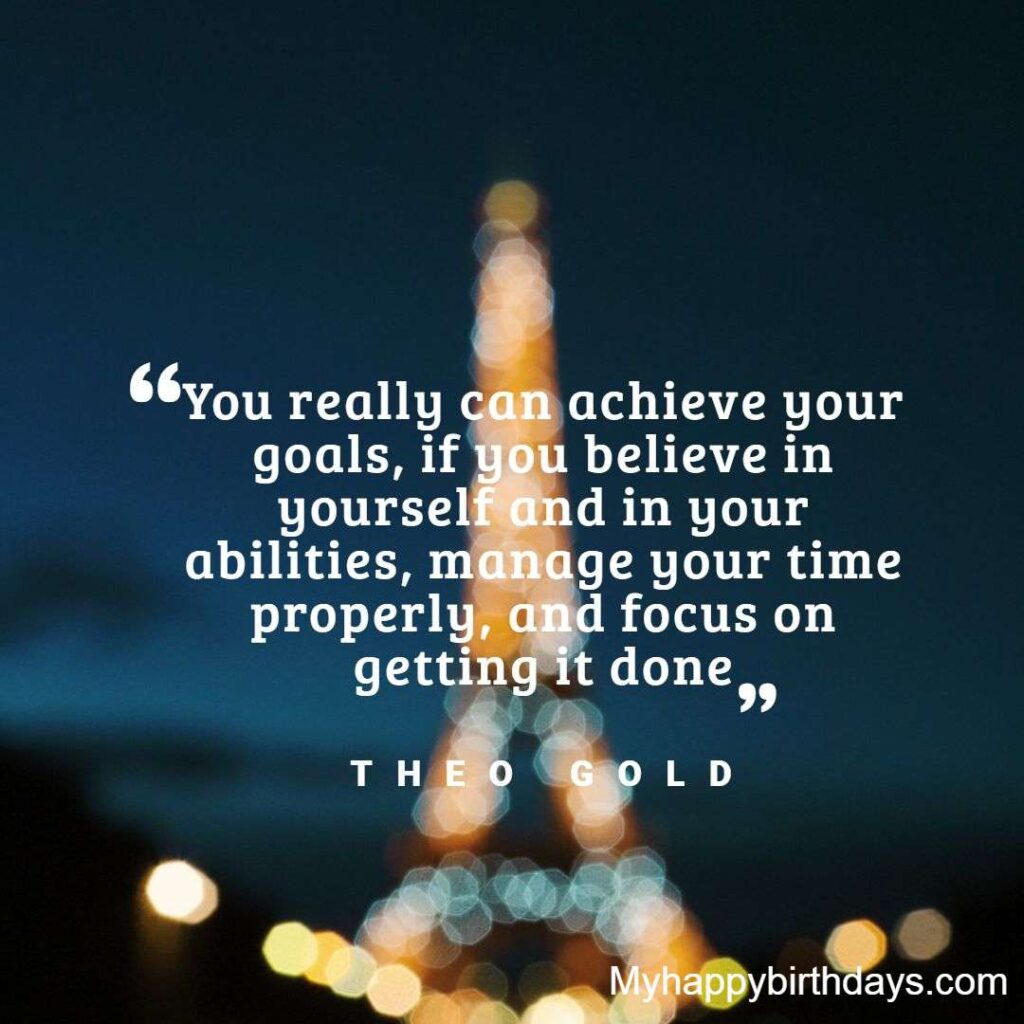 "Always believe in yourself, no matter who's around you being negative or thrusting negative energy at you." – Michael Jackson
"The individual has always had to struggle to keep from being overwhelmed by the tribe. If you try it, you will be lonely often, and sometimes frightened. But no price is too high to pay for the privilege of owning yourself." – Friedrich Nietzsche
"To believe you are worthy or a person who has worth simply because they are a human being that can think and express themselves is meritorious." – Byron Pulsifer
"Always be yourself and have faith in yourself. Do not go out and look for a successful personality and try to duplicate it." – Bruce Lee
"Nobody will believe in you unless you believe in yourself" – Liberace
"You have to believe in yourself, challenge yourself, and push yourself until the very end; that's the only way you'll succeed." – G Dragon
"Faithless To be yourself in a world that is constantly trying to make you something else is the greatest accomplishment." – Ralph Waldo Emerson
"Those people who have the greatest success first needed to believe in what they have to offer the world. You need to trust that your unique contribution is worthwhile." – Grant Andrews
"You are in charge of your feelings, beliefs, and actions. And you teach others how to behave toward you. While you cannot change other people, you can influence them through your own behaviors and actions. By being a living role model of what you want to receive from others, you create more of what you want in your life." – Eric Allenbaugh
"Believe in yourself, and the rest will fall into place. Have faith in your own abilities, work hard, and there is nothing you cannot accomplish." – Brad Henry
"I believe my life has no limits. I want you to feel the same way about your life, no matter what your challenges may be." – Nick Vujicic
"You've got to believe in yourself, and you just have to work harder at it than you've ever worked at anything before in your life. And if you keep doing that and keep believing in yourself, great things do happen." – Kate McKinnon
"There's a world, you see, which has people in it who believe in a variety of different things. Everybody believes in something and everybody, by virtue of the fact that they believe in something, use that something to support their own existence." – Frank Zappa
"The thing always happens that you really believe in, and the belief in a thing makes it happen." – Frank Lloyd Wright
"Believe deep down in your heart that you're destined to do great things." – Joe Paterno
"If you believe you can make a difference, then you will make a difference. Believe in yourself, your family, and your community and you will win." – Lindsay Fox
"Always believe in yourself and keep going. You don't have to have the most talent in the world. You don't have to be the smartest person in the world. If you persist and you persist and you persist, you will be successful." – Dean Cain
"Once we believe in ourselves, we can risk curiosity, wonder, spontaneous delight, or any experience that reveals the human spirit." – E.E. Cummings